Home
---
What Story and Why
---
How to Tell
---
What's New
---
Blog
---
Research is Fun
---
Get Started
---
Highlight Site
---
Sample Writing
---
Free Newsletter
---
Articles
---
About
---
Contact Us
---
Privacy Terms
---
[?] Subscribe To
This Site
A Your Life is Your Story Up Close Profile of

The Hildegard Center for the Arts is promoting the use of art to preserve life stories and connect generations.
In a world where people are too often building walls it is important to recognize that life stories can build bridges that connect us. A family history or life story can connect younger generations with their elders. It can connect people who share similar values. Our stories can bridge the gap between cultures and help people recognize that despite our differences we have many things in common.



Building bridges for the better good is better than building walls out of fear of the other.



One of the wonderful ways to build bridges so that people can connect is through the use of art. There are many artistic activities that allow for sharing lessons, values and stories. An organization based in America's heartland of Lincoln, Nebraska is using the arts to help facilitate the creation and sharing of life stories and spiritual growth. The

Hildegard Center For the Arts

is inspired by the 12th century artist and mystic Hildegard Von Bingen. This woman was very much ahead of her time. She created sacred music, poetry, was a playwright, social critic and theologian. Her inspiration to this art center is clearly evident in a program they have recently developed:

Art Bridges – Lesson Plans for Enrichment, Growth and Healing

.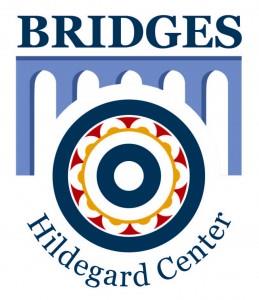 Visit hildegardcenter.org and select "Bridges" and then "Art Bridges" to discover how the idea by Jean Martin (an artist, teacher and art curator) to develop lesson plans for seniors, especially ones that anyone can do, came about. Ms. Martin was ninety at the time and her invigorating spirit and enthusiasm channeled Hildegard and motivated the HCFA to create the

Art Bridges Project

. Project Chair Anne Woita collaborated with many people to create a project containing more than 120 links, activities and/or lesson plans. In addition, there are 15 articles in 75 files which encompass visual art, writing, storytelling, music enrichment and even drama. I am honored to have an article I wrote (

Why Tell Your Life Story?

) included in a "personal stories and more" lesson that has some fun activities such as creating a persona-poem or a personal mandala.


Visit The Hildegard Center For the Arts


Click here for previous Highlight Sites