Greetings



"Your past is your story up to now. The future is the story yet to come. The present is where you live with that experience, your hopes and your dreams."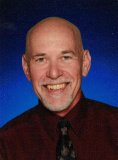 ---


Your Life is Your Story Newsletter

March 30, 2023
Issue #201 – Spring Into Action

From Tom Gilbert – Editor and Writer, www.your-life-your-story.com

In this Issue:
Opening remarks: Baseball is Back!
Featured Article: Spring Into Action
Featured Resource: The Memoir Network
---
Opening Remarks: Baseball is Back!
---
I think most people have things they are passionate about. I do. And one of them is baseball. I have loved it since I was a child. I even naively believed when I was 15 that I could become a professional baseball player. But it became clear to me in High School that I didn't have the necessary skills.

Still, I continue to enjoy the sport. I even played softball in later years and that was a lot of fun. I do love to follow the sport and now another new season is about to start. There is nothing quite like the optimism for your favorite team at the beginning of a new season. For me it has been and continues to be the Boston Red Sox. Let's go!

Some years ago I wrote a reflection about Seeing Life Through the Eyes of a Baseball Fan. Maybe you'd enjoy reading it. And remember that passion for things like sports, music, art, spirituality and storytelling are all good things.

---

Thank you so much for being part of the Your Life Is Your Story community. Thanks to all our subscribers. I hope you enjoy this month's issue.

You are receiving this e-zine because you signed up for it or someone who is subscribed passed it along to you. If a friend DID forward this to you consider subscribing by visiting our signup page . Also, let me know what you'd like to see more of in this newsletter – simply reply to this email e-zine.

– Tom
---
Featured Article: Spring Into Action
---
Article by Tom Gilbert

Spring has "sprung" with the arrival of the Equinox on March 20. While the weather may not yet be springlike, depending on where you live, the season is officially underway.

It is not unusual for many of us to make a resolution in Springtime to get some things done. The expression spring into action comes to mind. Why not make that commitment to your life story?

If you consider your "one wild life and precious life" you may surprise yourself with your adventures, experiences, the good, bad and the in-between that often contain lessons worth passing on to others.

One thing I know for certain is that you can't think your way to a memoir. Action must be taken. Action in the form of reminiscing and then writing out the elements of your life journey. Or if you are not the writer then telling it to someone else who can be your scribe or ghostwriter.
Show the Action
Show, don't tell is a frequent reminder to writers. Apply this technique in your life story writing. Action captures attention. It's interesting, maybe even riveting.

Example: My father pulled the car over and then pulled a gun on me. "Get out!" he yelled. My face twisted in terror and then melted into sadness.

If you haven't yet "sprung" into action with your memoir then make a decision to start. You don't have to work long stretches or in fast bursts. Like a good distance runner, find your pace. The important thing is to dedicate some regular time to writing. Even thirty minutes a day will over time produce a good amount of material.

Check out our many articles for ideas on how to preserve and share your life story. Remember, everyone has a story to tell!


---
Featured Resource: The Memoir Network
I have often referred to the valuable resources found at The Memoir Network.

I have learned a lot from their resources. And I have no problem referring others to their many fine resources. If you do choose to enlist their services I might get a small benefit as an affiliate. But my main motivation for recommending them is not financial. I believe what they have to offer is truly helpful.

Check out what they have to offer. Denis Ledoux has recently been creating a lot of videos to further enhance the instruction he offers. An example is Here is the Entry Point to Writing Your Memoir!" on the Better Memoir Writing Master Class YouTube channel.
Closing Information
That's it for this month's issue. Thanks for reading. Here's to telling your story. Do give it some serious consideration because I just know you've got a great story to tell! Be sure to see the Get Started section.

Any comments, ideas or feedback is greatly appreciated. Just reply to this 'zine and tell me what you think!

Until next time, – keep your story alive!

Tom Gilbert
---