Greetings



"Your past is your story up to now. The future is the story yet to come. The present is where you live with that experience, your hopes and your dreams."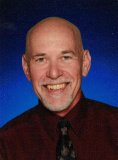 ---


Your Life is Your Story Newsletter

June 30, 2023
Issue #203 – Summertime Things

From Tom Gilbert – Editor and Writer, www.your-life-your-story.com

In this Issue:
Opening remarks: June Swoon
Featured Article: Summertime Things
Featured Resource: Art of Memoir Writing
---
Opening Remarks: June Swoon
---
I am a big baseball fan and pretty much "live and die" by the results of my favorite team. Okay, maybe it is not that dramatic. But I do follow the sport and my team, the Boston Red Sox, with great interest throughout the season.

We are now ending June and heading into July. In baseball there are sometimes teams that find themselves failing more than winning at this midpoint of the long season, hence the term June Swoon.

I did a little research to find out more about the term and apparently it also has a history of referring to June as the softest month of the year for Wall Street and the stock market performance. Hey, learn something new everyday, right?

The romantics like to think of "swoon" as in being enraptured, almost fainting, at the site of your beloved. That's fun. However you think of the phrase, I hope you have enjoyed the month. June is one of my favorite months of the year.

---

Thank you so much for being part of the Your Life Is Your Story community. Thanks to all our subscribers. I hope you enjoy this month's issue.

You are receiving this e-zine because you signed up for it or someone who is subscribed passed it along to you. If a friend DID forward this to you consider subscribing by visiting our signup page . Also, let me know what you'd like to see more of in this newsletter – simply reply to this email e-zine.

– Tom
---
Featured Article: Summertime Things
---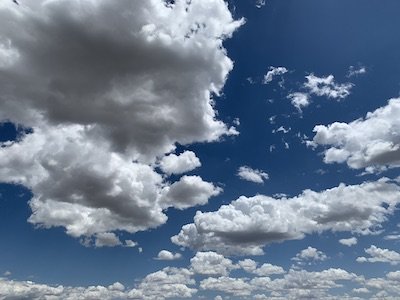 ---
Article by Tom Gilbert

In the summertime, when the weather is high You can stretch right up and touch the sky – lyrics from the song "In the Summertime" by Mungo Jerry.

Summer is my favorite season. I like the pace of lazy, hot days. Sunglasses, a hat, cool drink and gazing at the world. It just feels like things are not so hectic.

I think some of my perception is formed by my childhood years and summer breaks from school. Many years later when I was teaching 5th grade I also looked forward with great fondness to summer.

Some of my favorite activities during the summer months include reading, going to sporting events and concerts, traveling, walking and riding my bicycle, golfing, and even just sitting on the back patio admiring the trees, bushes, flowers and birds. It's really my happy place.
---
Writing in the Summer
Summertime can be good for relaxing and spending time with friends and family. But it also might be an opportunity to make good headway on a memoir or life story. I find that I am doing more writing during the summer months. Remember, a life lived well is full of experiences and lessons that others will be happy to learn about. And, yes, the hardships and challenges are also important to document. Share how you dealt with it. You might just inspire someone.

Writing a book may seem like a huge undertaking, but if you write a bit at a time it will add up.

If you are wondering how to get started – or how to keep motivated and progressing – take the time to learn more about the process. Over the years I have written many articles and there is a wealth of information on the Your Life Is Your Story website.


---
Featured Resource: Art of Memoir Writing
The Memoir Network, chock full of great memoir resources, recently recorded a video about the Art of Memoir Writing..

Are memoir writers really artists? Yes! When you spend time reminiscing, recounting and then telling your life journey in a heartfelt way with emotion and sincerity then you are being artistic. It's similar to a poet crafting a verse or a musician improvising a string of notes.

Want to know more about what this means? Check out the Memoir Network Masterclass Video on the topic.
Closing Information
That's it for this month's issue. Thanks for reading. Here's to telling your story. Do give it some serious consideration because I just know you've got a great story to tell! Be sure to see the Get Started section.

Any comments, ideas or feedback is greatly appreciated. Just reply to this 'zine and tell me what you think!

Until next time, – keep your story alive!

Tom Gilbert
---