Greetings



"Your past is your story up to now. The future is the story yet to come. The present is where you live with that experience, your hopes and your dreams."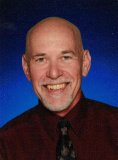 ---


Your Life is Your Story Newsletter

July 31, 2023
Issue #204 – Sense of Wonder

From Tom Gilbert – Editor and Writer, www.your-life-your-story.com

In this Issue:
Opening remarks: Narrative Identities
Featured Article: Sense of Wonder
Featured Resource: Write Your First Draft Memoir Writing
---
Opening Remarks: Narrative Identities
---
A term I came across has me thinking a lot. It's called the narrative identity and it means the story you create about yourself. We all do that. We tell ourselves stories about how we have dealt with challenges in our lives. Sometimes we play the hero. At other times we are suffering from the actions of "villains" or outside forces. Much of it is true, but it comes from our personal perspective.

One of the powerful reasons for writing down your life experiences is it can give you insight into your narrative identity. How do you view yourself?

I think through my journal writing I am often reviewing my own narrative identity. Sometimes writing is a way for me to talk to myself.

When we write and share our stories with others we give them an opportunity to relate and to also look at their own life experiences. It can be powerful to get feedback from others doing their memoir or autobiography. Not only can it provide encouragement, but also help you see yourself more clearly. I was inspired after reading Sarah White's article Musing on Why We Write "the Dark Stuff". Confronting our "dark past" doesn't have to be painful (although sometimes it is). It can also remind you of your strengths. That can be helpful in future challenges. And another byproduct could be some healing. Plus, including the dark and light of your journey keeps your story interesting.

---

Thank you so much for being part of the Your Life Is Your Story community. Thanks to all our subscribers. I hope you enjoy this month's issue.

You are receiving this e-zine because you signed up for it or someone who is subscribed passed it along to you. If a friend DID forward this to you consider subscribing by visiting our signup page . Also, let me know what you'd like to see more of in this newsletter – simply reply to this email e-zine.

– Tom
---
Featured Article: Sense of Wonder
---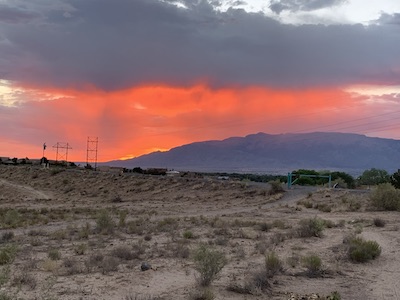 ---
A sense of wonder is a wonderful thing
Article by Tom Gilbert

Why wonder? A sense of wonder is a wonderful thing. It ignites our curiosity about the amazing wonders all around us. Who doesn't look at the stars, the ocean, mountains or an incredible sunset and wonder about the magnificence. The other day on an early morning walk I turned around and was astounded at the beauty of the sunrise.

Life can be pretty spectacular and it starts with being open to wonder. Having a sense of wonder helps to see how wonderful creation is. Sometimes things are scary or horrifying. Truth. We've seen it with powerful and devastating natural disasters. Scientists tell us there are vast forces at work in the cosmos and while stars exploding is pretty violent it is also amazing.

Having a sense of wonder is something I always encouraged in my 5th grade students over the dozen years working as a teacher. Wonder is the spark that lights the flame of curiosity. If you are curious then you will be an eager learner. Learning is key in growing our minds and provides us with emotional, spiritual and intellectual depth. I strongly believe in the importance of preserving family history through life stories so that we can deepen our understanding of our past and how it influences our present and future.

I wonder what we would do without wonder. Everything would be dull and uninteresting. I don't want to be like that. Drudgery does strike us at times and I've been there in some "dead end" situations.

The best moments of my life have been when I have felt a great sense of wonder.

Read other helpful articles articles where there is a wealth of information on the life story process.


---
Featured Resource: Write Your First Draft Memoir Writing
The Memoir Network, chock full of great memoir resources, is offering a great resource that could change your memoir writing life.

The Memorable Story/Write Your First Memoir Draft Program is a long-distance, download course for both beginning and experienced writers (as in experienced in other genres). It spotlights how any writer can access the massive opportunity that finally knowing how to write will give you.

This download program has the potential to change your writing life, which is why it was created.

Want to know more about what this means. Check out the The Memorable Story/Write Your First Memoir Draft Program.
Closing Information
That's it for this month's issue. Thanks for reading. Here's to telling your story. Do give it some serious consideration because I just know you've got a great story to tell! Be sure to see the Get Started section.

Any comments, ideas or feedback is greatly appreciated. Just reply to this 'zine and tell me what you think!

Until next time, – keep your story alive!

Tom Gilbert
---