Greetings



"Your past is your story up to now. The future is the story yet to come. The present is where you live with that experience, your hopes and your dreams."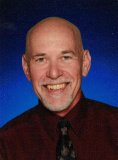 ---


Your Life is Your Story Newsletter

October 30, 2023
Issue #207 – Music Memories – Songs Help You Write Your Life Story

From Tom Gilbert – Editor and Writer, www.your-life-your-story.com

In this Issue:
Opening remarks: Not Dead Yet
Featured Article: Music Memories – Songs Help You Write Your Life Story
Featured Resource: Solo Build It Halloween Flash Sale
---
Opening Remarks: Not Dead Yet
---
Monty Python's Flying Circus, the British Comedy Group, had a repeating line in one of their movies where they spoofed people dying of the Black Plague. I know, morbid, but it was funny the way they did it. "Bring out your dead" was the call as they trudged through the devastated villages to collect the deceased. One person heaped on the wagon full of corpses kept telling them, "I'm not dead yet!"

There seems to be a lot of death going around. Death from wars, death from natural disasters, death from disease, and a multitude of other ways people pass on.

I am not trying to be dark here, but the truth is that death comes to us all. When it is unexpected or tragic it really hurts. But when a person has lived a good long life and is surrounded by loved ones in their final days it can be quite beautiful.

The point is if you are still alive then you are not dead yet! Take care of yourself, take care of others and live well. We all have a life to live. And we all have a story to tell, if you choose to tell it.

---

Thank you so much for being part of the Your Life Is Your Story community. Thanks to all our subscribers. I hope you enjoy this month's issue.

You are receiving this e-zine because you signed up for it or someone who is subscribed passed it along to you. If a friend DID forward this to you consider subscribing by visiting our signup page . Also, let me know what you'd like to see more of in this newsletter – simply reply to this email e-zine.

– Tom
---
Featured Article: Music Memories – Songs Help You Write Your Life Story
---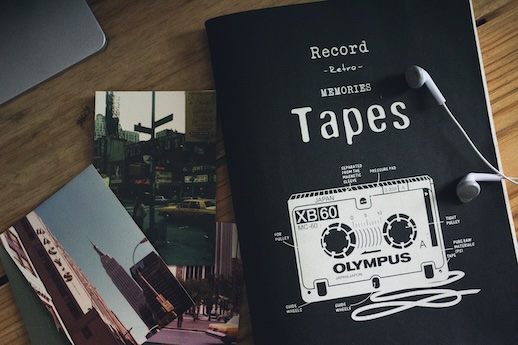 "Striking a Chord for Memory"
Article by Tom Gilbert

You have experienced this many times in your life. A song comes on the radio or stereo and you are instantly transported back in time. For some people the memories resurrected from a well-loved song are so powerful that your senses participate. Once again you see, hear, smell, taste and even touch the time the song evokes.

Why all this happens probably has something to do with how our brains work, but I'll leave that to the scientific community. What I do know is music can be a great way to help us reminisce. There are countless songs from my past that always heighten my recall of days gone by. This is especially true when the songs are about relationships and events that speak specifically to our stories.

The next time you hear "Remember When" by Alan Jackson, one of country music's biggest artists, you'll walk back in time. How can you not?

Remember when thirty seemed so old/ Now lookin' back, it's just a steppin' stone/ To where we are, where we've been/ Said we'd do it all again/ Remember when

The song is sung over the backing of a softly strumming mandolin and the bittersweet lyrics are as good a tug on heartstrings as you will find from country music's vast collection of tear-jerkers. However, the song is not maudlin. It's a tribute to a life lived with all its ups and downs and the good and bad.

Remember when old ones died and new were born/ And life was changed, disassembled, rearranged/ We came together, fell apart/ And broke each other's hearts/ Remember when

A similar sentiment is expressed in the last song the late and great John Prine wrote. In "I Remember Everything" John weaves another gem of a song, at times melancholy, but ultimately wonderful in his recollection of life moments. It's a love song – to his significant other and to life itself.

I remember everything/ Things I can't forget/ The way you turned and smiled on me/ On the night that we first met/ And I remember every night/ Your ocean eyes of blue/ How I miss you in the morning light/ Like roses miss the dew

Musicians and songwriters, just like writers and anyone answering the call of the muses, understand the power of eliciting memory through verse and note. Precisely because it activates our senses and memories in such a vivid way is why you should consider songs an important part of your life story process.

Read the full article here. It is one of many helpful life story articles I have written over the years.
---
Featured Resource: Solo Build It Halloween Flash Sale
There are many ways to build an online business. Some are better than others. Some are really expensive; some are cheap.

What I wanted, and got, with my online business platform, has been incredible. I have built Your-Life-Your-Story.com into a successful life story web business with great traffic, high search engine rankings, and lots of helpful content that I have spent years writing.

And I didn't have to spend thousands of dollars. Everything is in one powerful package. It's called Solo Build It! It really works when you use the tools. And there is lots of great help. Honestly, I have stayed with them for over twenty years because of the value and results. But you don't have to take my word for it. Check it out. There is even a 33% off Halloween Spooktacular special right now.
---
Closing Information
That's it for this month's issue. Thanks for reading. Here's to telling your story. Do give it some serious consideration because I just know you've got a great story to tell! Be sure to see the Get Started section.

Any comments, ideas or feedback is greatly appreciated. Just reply to this 'zine and tell me what you think!

Until next time, – keep your story alive!

Tom Gilbert
---