Greetings



"Your past is your story up to now. The future is the story yet to come. The present is where you live with that experience, your hopes and your dreams."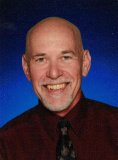 ---


Your Life is Your Story Newsletter

July 31, 2012
Issue #097 – The Joy of Travel

From Tom Gilbert – Editor and Writer, www.your-life-your-story.com

In this Issue:

Opening remarks: : Bye Bye July
Featured Article: The Joy of Travel
Featured Resource: Life Traveling
---
Opening Remarks: Bye Bye July
What, the end of July already?

The summer seems to be speeding by. However, before you say goodbye to July, and to the rapidly proceeding summer, be sure to take time to savor it. This month's issue should remind you to enjoy your life to the fullest, especially if you are traveling or taking a vacation. My family recently returned from a trip to New York City and it served as a tribute to my father's legacy and quality life experiences.
---
Thank you to all the new subscribers. I hope you enjoy this month's issue. You are receiving this e-zine because you signed up for it or someone who is subscribed passed it along to you. If a friend DID forward this to you consider subscribing by visiting our signup page . Also, let me know what you'd like to see more of in this newsletter – simply reply to this email e-zine.
While the main focus of this newsletter is to share thoughts, ideas, and insights on life story writing you should know that I offer various services and also mention some products and services that can be helpful. You are under no obligation to purchase anything, but if any of these products or services are helpful and you decide to utilize them then I am most grateful.
Thanks for reading. – Tom
---
Featured Article: The Joy of Travel
By Tom Gilbert - Copyright © July, 2012

My family and I recently enjoyed a vacation to New York City. Although we were there for just a few days it was great to go to this major metropolitan city and take in the sights and sounds.

The last time we'd gone to the Big Apple was more than ten years ago. That summer my parents were celebrating their 50th wedding anniversary and the family was convening in upstate New York at the beautiful Lake George property of Dad's sister. Aunt Lois Anne and Uncle Arnie were great hosts and the times we spent at the lake were always memorable.

That particular visit was enjoyable for us all. At the time my children were just 12 and 7. It reminded me of my youthful days cavorting there with my cousins and siblings. We embraced the summer and had a terrific reunion. There was even a bit of drama; my family will never let me forget flipping over a rowboat that dumped my son and me into the water. Uncle Arnie sped his motorboat to our rescue and all ended fine, but it did turn up the adrenaline!

Lake George was fun, as was New York City. It was the summer of 2001, but still a couple of months before the world changed forever on a fateful day in September. The things we did together were appropriate for a family with younger kids.

On this visit our children were grown. My married daughter came with her husband. My son had recently graduated High School. As a result we were able to experience New York a bit differently. I caught myself reflecting about it a few times while we rode the subway or in cabs. We ate out a lot, including an authentic Jewish deli in the East Village, a great Irish restaurant and pub in Greenwich Village, delicious Italian fare in Little Italy and a couple of great New York diners for huge and filling breakfasts.

All in all, it was a real joy.

I have been reflecting on this trip and on travel in general. Traveling can be taxing and tiring. It can be tedious. But it can also be an exciting and wonderfully enriching cultural experience. There can be a joy in travel that rewards us with a broader view of our world. Continue reading this article

Read other articles on life-story writing here.
---
Featured Resource
Life Traveling
Summer is here and for many that means vacations and traveling. As you travel down memory lane I can help you put together your recollections in a life story journal or memoir. One of the things I love to do is help people document the significant experiences of their life and, in turn, create a written legacy that reflects the values and lessons of life.

Are you looking for someone to help you preserve your life story? Everyone has a story – it's the story of your life. There are different ways to do this and I can help you explore options to find the one that's right for you. Contact me for a free consultation.

Legacy Keepers

Many great packages available to help you preserve your story, be it a book, video or oral history. Click below to find out more.


Closing Information
That's it for this month's issue. Thanks for reading. Be sure to visit our blog regularly, and here's to telling your story. Do give it some serious consideration because I just know you've got a great story to tell! Be sure to see the Get Started section.

Any comments, ideas or feedback is greatly appreciated. Just reply to this 'zine and tell me what you think!

Until next time, – keep your story alive!

Tom Gilbert
---