Home
---
What Story and Why
---
How to Tell
---
What's New
---
Blog
---
Life Story Resources
---
Research is Fun
---
Get Started
---
Highlight Site
---
Sample Writing
---
Free Newsletter
---
Articles
---
About
---
Contact Us
---
Privacy Terms
---
[?] Subscribe To
This Site
The "Your Life is Your Story" Blog

©
Tom Gilbert
Read about quality family history and life story news, views, methods, products, links, services

...and whatever else catches our fancy

Read past entries - see the blog archive index
---
Ocean View of a Life Story

October 21, 2020

With all the turbulence this year you can't blame me if I decide to take a look under the surface, an ocean view, as it were, of a life story.

I have come across two interesting tales. One is about a Great White Shark and the other a fascinating octopus.

Researchers came across the big shark, one they dubbed "Queen of the Ocean", off the coast of Nova Scotia. She's quite amazing, estimated at 50 years old, more than 17 feet long and weighing 3,541 pounds.

What they discovered about this massive shark is she is probably a grandmother as her first babies would be easily 30 years old and birthing their own baby sharks. Do NOT start singing the song! If you do it will be stuck in your head for hours - you've been warned.

The ocean scientists have named this Great White Nukumi, a term from the indigenous Mi'kmaq people that translates as "the legendary wise old grandmother figure".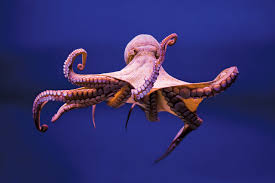 The other under the sea creature is the extraordinary octopus. They are truly one of the most unusual and intelligent ocean animals. I watched the Netflix documentary,

My Octopus Teacher

, and this wonderful story is about a man who lives by the sea and discovers, befriends and follows an octopus every day for a year. It was a heartwarming and informative story that I recommend.

Learning about the lives of other inhabitants of our planet besides humans should make us better aware of our humanity and our place in the world. We can learn about ourselves by learning about them.


---

Grand Time to Visit Grand Canyon

October 15, 2020


Here in New Mexico we have great weather typically in October. That's true as well for Northern Arizona which is similar in a lot of ways to the Land of Enchantment. The elevation and dry desert climate make for pleasant temperatures, not the great heat you might have during summer.

The Grand Canyon in Arizona is one of the great sights and wonders of the world. It is immense and truly beautiful. Such a popular destination for tourists means you should plan carefully. During this season of the coronavirus there are more restrictions, of course. But you can still go. Check the government site to know more.

To know the best times to visit, the best places to camp, and a wide amount of great information if you would like to camp at the Grand Canyon you need look no further than

The Camper's Complete Guide to Grand Canyon Camping

, posted to

OutsideHow

. There is an incredible amount of useful information put together by the writer Brian, who is using his Bachelor's degree in Exercise and Sport Medicine.

My memories of visiting the Grand Canyon have stayed with me. The first time I was a college student on a road trip. My friend and I watched the sunrise from the South Rim and it was spectacular.

There are many amazing natural wonders that need to be seen in person. If you get the opportunity don't miss out on a visit to one of the grandest places on Earth!


---

John Lennon at 80

October 9, 2020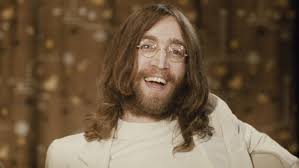 Today is John Lennon's birthday. The singer, songwriter, member of the Fab Four (Beatles) and peace activist, had he lived would be 80 today.



All we are saying is give peace a chance




All we are saying is give peace a chance



I can't say what John Lennon would be doing today if he was still around. But I do know that remembering his music and the message he gave us with lines from songs like, "Give Peace a Chance" still matter. They matter to me - hopefully to you as well.

Lennon was a human being. That means he had his good points and his flaws. Just like we all do. But with all his fame and money he did choose to promote a message of peace and love. Man, we definitely need more of that.

Musicologist and radio program creator Paul Ingles (

Good Radio Shows

) has a music program he produced that is well worth listening to on Lennon's birthday. 11 from John Lennon: An Appreciation Hour has songs and commentary. I listened to it on my morning walk and recommend it.

---

Eddie Van Halen, Rock Guitar Legend, Gave His Son the Gift of Music

October 6, 2020


During my many years working at rock radio stations there were countless times I played Van Halen songs. I played them loud, blasting the music through the studio speakers and quite often doing some air guitar. Van Halen was one of the biggest rock groups of the 1980's into the 2000's. Lead guitarist Eddie Van Halen was a driving force in the band. Ed could

shred

!

Eddie Van Halen lost his battle with cancer today. 65 is considered elderly for rock n' roll. It's typically a young person's world. But as we've seen with many others, you can keep the rock spirit alive long past your twenties and thirties.The words his son said about him speak a great deal to how much he treasured his father's gift of music (more on that below).

There are plenty of tributes online already. I usually turn to

Rolling Stone Magazine

when I hear news about prominent rockers. The article speaks a great deal about Eddie Van Halen's virtuosity on the electric guitar. There is also plenty of interesting material about his past, the band, and the era that he reigned as one of the premiere guitar shredders.

For this site that focuses on life story and legacy what I found most moving was the words his son said about his father. Wolfgang Van Halen got a great gift - the gift of a loving father and music mentor - and he even toured with Van Halen on bass for a time.

Wolfgang, the son, said of Eddie, the father: "He was the best father I could ever ask for. Every moment I shared with him on and off stage was a gift. My heart is broken and I don't think I'll ever fully recover from this loss."

It is tough to lose our parents and loved ones. I have a feeling that Wolfgang Van Halen will help carry the legacy of his father forward through the years. A painful loss, but it sounds like Eddie Van Halen made quite a contribution above and beyond the music.

---

Jason Reynolds on Bearing Witness

September 30, 2020

Jason Reynolds is a celebrated poet and writer that more people, myself included, are discovering is both gifted and truthful. He has found a wide audience for his books among the young adult crowd (YA is targeted at middle-school age, which to me is hardly young adult, but that's the term) with award winning books like "Ghost" and his novel-in-verse "Long Way Down". You can check out what he has written on his website.

He also remixed a book by Ibram X. Kendi that has been widely praised for elevating discussion on the true causes of racism, "Stamped from the Beginning". Kendi had to talk Reynolds into writing a version for young people and it took a while for Reynolds to do it like he thought it should be. The result, "Stamped", is powerful. I am currently reading it.

One of the things Jason Reynolds said in an Orange County Register article struck me as very interesting, especially as I am a school teacher along with my life story work. He said he doesn't see his role as that of an educator. Referring to young people, "So many of us are trying to educate them, which I think is rooted in a place of ego from the adult, instead of just bearing witness to their lives." I think there is a fair amount of truth there.

All of us should bear witness to our lives and the lives of others. Appreciate each other for our differences and diversity. Find a way to get along when we don't agree. I still am holding out some hope for the civil in civilization.

---

Almost Famous Movie Turns Twenty

September 23, 2020


Cameron Crowe was a teenage rock journalist in San Diego in 1973. I was a senior in High School and listening to a lot of rock music and reading magazines like

Rolling Stone

which Crowe got to contribute to. I am sure I must have read his contributions.

The movie "Almost Famous" came out in 2000 and it took Cameron Crowe, now a screenwriter and director, ten years to bring it to the silver screen. The movie is partly autobiographic. But what is so great about the film (along with many of the cast members and their terrific performances) was how it captured the love of rock music back then. It was a heady time, a time of immense creativity and loud guitars, a time of Led Zeppelin, Eric Clapton, Pink Floyd, the Allman Brothers, Grateful Dead and others. It was a time of coming of age for both rock music and me!

I have always loved "Almost Famous". On its twenty year anniversary there has been reminiscing by Crowe and cast members. Here's a good article that has been part of the looking back.

---

Rock of Righteousness, Ruth Bader Ginsburg

September 20, 2020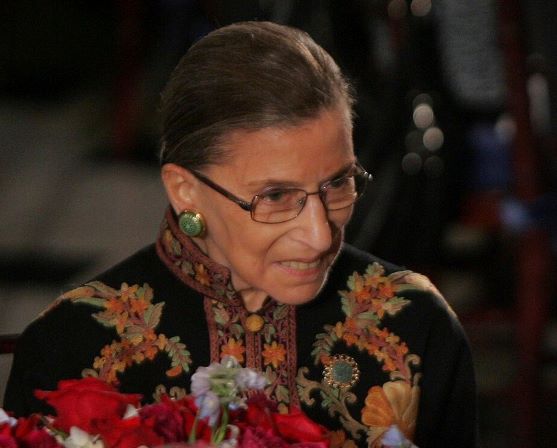 Ruth Bader Ginsburg, the "Notorius RBG", Supreme Court Justice, and champion of equality, particularly when it came to gender rights, died on Friday at the age of 87. She battled cancer five times and then some, often returning to duties when people would surely have given her a pass to spend more time recovering.

Her legacy casts a long shadow. She might have been short in stature, but she stood tall when it came to fighting for justice. It was fitting that she rose to the position of Associate Justice on the Supreme Court in 1993.

Her vacancy has already stirred the current administration and Republican leadership to quickly fill that spot with their choice and they want to get it done before the election. That would be quite the rush and a contradiction of the position they took back in 2016 when then President Obama submitted a nomination to replace Antonin Scalia. There was more time to consider that nomination in February, nine months before Election Day. But the Republican majority sat on it, stating the American people should have a say, meaning the upcoming presidential election. How quickly they have reversed their position. Once again we see what serves political partisanship seems more important than careful consideration and fairness.

One of Ginsburg's fellow justices, Stephen Breyer, called her a "rock of righteousness". I think she lived up to that title. Her accomplishments in face of many challenges are impressive. She argued many cases before the Supreme Court long before she was a member. She overcome obstacles, including just getting hired after her prestigious law school performance. As is true with the passing of any person noteworthy for their well-lived lives, there are numerous powerful tributes and articles to read. This NPR article is a good one.

Doing the right thing because it

is

the right thing is not always fashionable. At the end our our lives we should all hope that there were times when we did. It's fair to say RGB did more than a few times.

---

Grand Remembrances

September 13, 2020

Today is

Grandparents Day

in the United States. Being a Grand is a special honor. I feel very blessed that my wife and I have two grandchildren. We were able to visit them today. Yes, we are still being cautious with the coronavirus, but we also find it very difficult to not see them when they live so close. So today we did drop by to visit Jacob (age 10) and Sophia (age 7) along with their parents. We brought donuts and caught up with them. Our grandchildren are still pretty young and this is a precious time in their lives - and ours!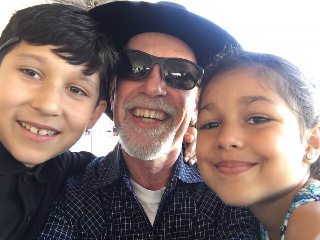 I wish I had known my grandparents better. We never lived in the same place. Dad was a career Air Force pilot, so we moved around a lot. But we did get to see them once in a while when they would visit us, or we them.

Nana was my maternal grandmother. She was from Boston, a little white haired lady full of love and good humor. Her husband and my maternal grandfather died young . My mom was still a teenager. Of course, I never met him and what I know is what was passed down to me. How I wish I could have met him.

On my dad's side my paternal grandparents lived long lives. I remember visiting them in their New York City suburb home of Pellam when I was about 8. Later when they retired in Arizona I got to visit them as an adult and learned more about them, the family and especially my somewhat famous Great-grandfather, Fred Gilbert. Fred was quite the sharpshooter and was inducted into the Trapshooters Hall of Fame. He died in 1927, long before I was born, but I have my grandfather's name. It was passed down through three generations.

Annie Payne, a personal historian in Australia that I've been blessed to know for many years, wrote recently about remembering our grandparents. You can find the post on her History from the Heart Facebook page. In her post she remarks about the importance of her grandmas as major figures in her life. And Annie also has three of her own grandchildren. They seem quite delightful.

You can visit Annie Payne's main

History from the Heart

website to find out more about her personal history services. She's a gifted interviewer and writer.
---
Your-Life-Your-Story.com
Copyright © 2003 - 2020 All rights reserved
Email Tom Gilbert