Home
---
What Story and Why
---
How to Tell
---
What's New
---
Blog
---
Life Story Resources
---
Research is Fun
---
Get Started
---
Highlight Site
---
Sample Writing
---
Free Newsletter
---
Articles
---
About
---
Contact Us
---
Privacy Terms
---
[?] Subscribe To
This Site
The "Your Life is Your Story" Blog

©
Tom Gilbert
Read about quality family history and life story news, views, methods, products, links, services

...and whatever else catches our fancy

Read past entries - see the blog archive index
---
Accountability for Our Actions

September 18, 2018

I am going to admit something that is not very flattering. In my early adult years I pretty much did what I wanted to without much awareness of how it affected others. That mean that I was frequently blunt or even rude. And even when I did think I was being considerate - or "diplomatic" - I could easily ruffle feathers.

Today I am better. But there are still times when I discover after the fact that my actions or attitude was not as polite, kind or friendly as it could be. It's a character defect and I am aware of it and still not completely free of it.

The good news is that I

know

that I am sometimes abrupt. Often it is not a problem, but if my directness collides with someone's over-sensitivity then it usually doesn't go so well.
So the awareness of my
poor interaction is the beginning of making the necessary change.

What should we do as people to grow beyond our shortcomings? This is the stuff of therapists and spiritual directors. Twelve step groups such as Alcoholics Anonymous encourage people to take personal inventory and when you realize you are wrong then promptly make amends. This is called accountability for your actions.

It seems so simple and it is. But it's not so easy in practice. I really think our world, with our light speed social media interactions and rush hour all the time approach to life, needs more people taking stock of their actions and doing something about it.

I know that a life worth living needs to include quality interactions with others. Here's a call to all of us to daily review our actions and think about how we can do better. I'd love to see a society that steadily becomes more civil instead of running in the other direction.


---

Grand to Be A Grandparent

September 9, 2018

Happy

Grandparents Day

to all the grands! I must say, having been a grandfather for over 8 years now, that it is grand to be a grandparent.

The second Sunday in September is observed as Grandparents Day. It is nice to honor grandparents, but it is even better to have the experience. Raising children is the greatest challenge for most people, but it also can be the most rewarding experience. Grandparenting gives you a chance to be involved in a different way. You know, take the kids sometimes, but usually you can give them back!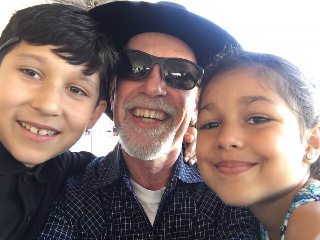 Some people call taking a picture with your grandkids to be a

grandie

. Funny. Anway, I did that today (

#TakeAGrandie

). As you can see, I have a grandson and a granddaughter. I love than more than tongue can tell.

Grandparents these days are typically babyboomers. We've experienced some wild times and seen lots of changes in technology. Grands these days are feeling pretty spunky. But we do also have the depth of life experiences that sometimes passes for wisdom.

Grand Magazine

, dedicated to grandparenting, has some excellent reasons for celebrating National Grandparents Day - see more here.

---

John McCain and the Measure of a Man

September 2, 2018

If we truly want to look at lives of worth, of legacy and service, of recognizing what it means to care for life, liberty and dignity, then we should certainly spend some time observing the life and times of John McCain.

McCain was laid to rest this weekend and his life has been celebrated this past week. The senator and Vietnam war hero (for a war where many American heroes were treated as anything but), engaged in a life of service. He was true to his beliefs, stuck with his values and statements as a conservative Republican, and yet, had the ability to work with those who were often at odd with his political party and values.

The point of this post is not sentimentalism. If anything, I hope that I take away from John McCain's life a sense of patriotism combined with true values. Life is not about being better than others, getting the biggest pile of wealth, pushing others away who you consider different or less than, or touting your "greatness".

When I tell people that I believe everyone has a story to tell I am saying it because we do need to share our stories, our struggles and our triumphs. You might think your story is too small or insignificant, but it is not. There are people in your family and circle of friends who want to know the real you.

At the same time, we can look at McCain's sentiments about his life through his books and communications to others, and realize that sharing stories should bring us together and help us find gratitude and appreciation for our lives, including our differences that often tend to divide us.

The measure of a man is in the thoughts, words and deeds of a life. It starts with what we think, gets shaped by what we say, and the proof is in our actions. Thank you, John McCain, for showing us that in your life.

| more interesting thoughts on McCain's life and legacy in this

New Yorker

article. |

---

The Queen of Soul is Dead, RESPECT for the Queen

August 19, 2018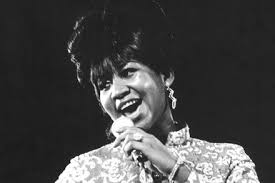 This past Thursday Aretha Franklin, one of the greatest singers of our time, died at 76 from pancreatic cancer. The date, August 16, happens to also be the day that Elvis Presley died back in 1977, andit was also Madonna's 60th birthday, but that all took backseat to the death of the great Aretha.

The day's spotlight, and the days since, have been on the Queen of Soul. Rarely have we witnessed such a powerful singer and presence. Aretha Franklin grew up in Detroit singing gospel music in her church. She could raise the roof and that never changed. In her career she gave us anthems of soul and R&B, from "Chain of Fools" to the iconic Otis Redding composition "Respect" that Redding readily admitted she "stole" and made her own.

Aretha was a great singer, no doubt about it, but she was also a voice for civil rights, women and the importance of being good and kind. Sure, she was a real life Diva, but it wasn't pretentious, it was her presence and her spirit.

Franklin sang at the presidential inaugurations of Jimmy Carter, Bill Clinton and Barack Obama. A fourth president, George W. Bush, presented her with the Presidential Medal of Freedom. At the age of 16 she went on tour with Martin Luther King, Jr., and later sang at his funeral.

Like Ray Charles, Aretha Franklin was one of a kind who could not just cover songs by other composers, she

interpreted

them and made them her own.

A great voice and a true music icon, Aretha Franklin was the Queen of Soul. Respect to the Queen.

---

Mathematics Study Says John Lennon Was Songwriter of 'In My Life'

August 12, 2018



There are places I'll remember all my life, though some have changed.

That's the opening line of the Beatles great song about life reminiscence, "In My Life".

For a long time there has been a debate about who wrote the song. Of course, John Lennon and Paul McCartney credited all their songs as Lennon-McCartney, an agreement they made when they were teenagers. But inevitably there were songs that only one of the duo completely wrote. Even with collaboration. And both McCartney and Lennon had stated they each wrote prominent parts of the song.

So now comes news that some mathematicians have used a process using statistics to identify who really wrote "In My Life". It's a bit complicated, from what I can make from this NPR interview with Keith Devlin, but the essence is that there are certain identifiable snippets of musical chords and notes that Lennon and McCartney each used repeatedly. And when you

do the math

it turns out the probability based on these snippets overwhelming confirms John Lennon wrote the song.

I am not surprised. The song always felt more like a Lennon tune to me. But that takes nothing away from the incredible collaboration between the two songmasters. I love the Beatles and the songwriting by John and Paul.

To me what is most important is how the power of music with profound lyrics can help us sort through our lives. "In My Life" is a really great song about experiences with people and places that were pivotal to John Lennon's life. I have always gravitated to songs like that, as you can tell from a 2004 article I wrote for this website,

Music Memories - Striking a Chord for Memory

.

---

Going the Extra Mile

August 8, 2018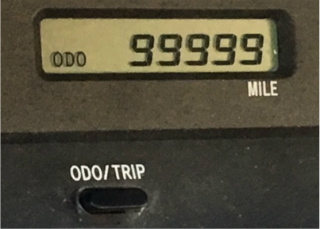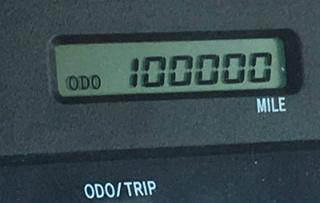 Last week my Toyota odometer clicked over from 99,999 miles to 100,000. It's a significant event in the life of an automobile. One hundred thousand miles. A lot of cars go further than that, but it still is an accomplishment.

Marking milestones is important. Graduations, certifications, achieving a long worked for goal - it is important to celebrate when you make the mark.

Which brings me to your life story. One of the hardest things to do is writing a life story. It can also be one of the most satisfying things you ever do. Yes, long hours and hard work. It is not a quick trip down memory lane, at least if you want to do it well.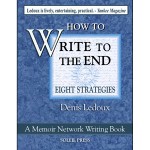 Persevering and writing to the end comes from dedication, willingness and help when you need it. You might benefit from reading the e-book,

Writing to the End

by Denis Ledoux of

The Memoir Network

. It includes encouragement and practical tips to thrive as a writer and to get your writing done. I recommend it and you can find out more along with information about the other Memoir Writing Books Series from Mr. Ledoux.





---

Howard Cato, the BMX Bike Hero

August 2, 2018

Most kids like to ride bikes. Even in later years a lot of us continue to ride a bicycle, be it for fitness or fun.

Howard Cato loved to ride bikes, in particular the tricked out with special skills riding of BMX bikes. If you are not familiar with the sport, picture motorcross with pedal power. BMX riders race and ride over and around obstacles. It's not easy.

In 1980 when Howard was just 11 he wanted to ride with the other kids in the neighborhood. But he was still learning and when they laughed and made fun of him riding with training wheels it embarrassed him. Then he got inspired.

A year later all his hard work paid off. He was doing all kinds of tricks and made a big impression with the other kids. But he wanted to take it to another level. In Oakland at that time there weren't BMX tracks so Howard and his friends at to improvise. They found places to ride with self-built ramps and jumping over abandoned cars.

Howard got really good and won a trophy at 14, taking 2nd place in the first real BMX track race he ever competed in. He continued the sport, but as he got older he also started hanging out on the streets and getting in trouble. Eventually he was in a really bad situation. That night one his best friends was killed. Howard was shot seven times. He survived, but lost a lung. There was doubt he would ever walk again.

He did recover, but it took a while. And he got back into BMX racing and later helped his own son with the sport. That son is now 25 and a professional BMX racer.

But the real story is what Howard is doing for other kids who want to get into BMX biking, but don't have the economic means. He started a

GoFundMe

campaign and has been raising to help kids in elementary schools and summer camps get bikes, safety gear and training. It is a great story that you should read more about here.

---
Everybody has a story to tell!
Your-Life-Your-Story.com
Copyright © 2003 - 2018 All rights reserved
Email Tom Gilbert