Home
---
What Story and Why
---
How to Tell
---
What's New
---
Blog
---
Life Story Resources
---
Research is Fun
---
Get Started
---
Highlight Site
---
Sample Writing
---
Free Newsletter
---
Articles
---
About
---
Contact Us
---
Privacy Terms
---
[?] Subscribe To
This Site
The "Your Life is Your Story" Blog

©
Tom Gilbert
Read about quality family history and life story news, views, methods, products, links, services

...and whatever else catches our fancy

Read past entries - see the blog archive index
---
Happy Pappy Day

June 17, 2018

Today is Father's Day. I got a text this morning from a longtime friend who has two grown children, a son and daughter, about the same ages as my kids. "Happy Pappy Day!" was the message.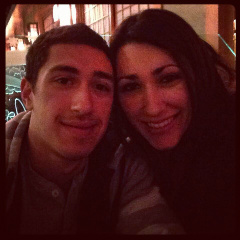 In addition to feeling good about the text, it got me thinking about being a father and all the names we use to refer to this parental role. There's the formal

father

, but that's a bit stuffy for me. I like dad, daddy, pops and papa. I don't usually get called "Pappy", but it was fun to be addressed that way from my friend.

Being a dad is a responsibility, a job and an honor. It's not easy, but any parent, be it a mother or father, will assert that. It is, however, the best. Raising kids is in many ways what life is really all about. While we teach them they are returning the favor. It doesn't always feel like a lesson, especially when we wade into those difficult waters of discipline. But in the end being a dad is just, well, awesome!

What can we, the fathers in the world, best do for our kids? Is it take them fishing, play catch or go to Disneyland? Yes, all of that is wonderful, but what we really need to do is

be there

. The best present for any kid is the care and love that we give by just being present to them!

Sometimes I feel pressure to have deep, meaningful heart-to-heart talks with my daughter and son. It's best, however, to let that happen organically. It doesn't mean to miss the opportunity to tell them what they mean to you. But we have to remember that having those heart talks happens best out of times when we are just hanging out together. Don't ever let those opportunities pass or you might end up like the father Harry Chapin sings about in

Cats in the Cradle

.

My dad passed away half a dozen years ago and I do miss him. We had our differences, the natural tug-of-war that most fathers and sons engage in. He was stoic and didn't easily show his emotions, being a military man and of another generation. That's okay. I still got to know him and really see him. He was human and I learned to let him get down from the pedestal I put him on. He could be tough, but also tender. Hard on me at times, and then incredibly silly.

So to all the fathers a big shout out to you. Know that you have the gift of children with all that entails. Happy Pappy Day!

---

Anthony Bourdain - Storyteller

June 12, 2018

The news of Anthony Bourdain's death, another sad instance of suicide, has garnered a lot of media attention. Our society seems to have an insatiable appetite for celebrity news, even and especially maybe for the darker side of things.

Despite whatever demons brought Bourdain to take his own life, the positives that are coming from his passing are that more people are discovering his zeal for life and for learning about and sharing his experiences with other cultures and peoples. Bourdain was popular for his various television journalistic exploits that combined travel, food and story. He was quite good at all of this.

I am one of those people who had never really explored his work, his writing and his story telling. I suppose that's a shame, except that it is never too late to discover the benefits that can come from learning about other people, be it the stories shared by a journalist/adventurer/food connoisseur like Bourdain, or from your friends and family members. We all have a life and stories to tell and the more that we appreciate, understand and

do

this, the better the world will be (in my humble opinion).

At any rate, I have taken some time the past couple of days to learn more about the life of Anthony Bourdain. I've watched some episodes of

Parts Unknown

, his popular CNN program that takes us on multicultural journeys of food and people, and I've been reading some articles. I just finished two from

The New Yorker

. Both were published when the news broke of Bourdain's death. They were

Anthony Bourdain and the Power of Telling the Truth

by Helen Rosner and

Travels with Anthony Bourdain

by Patrick Radden Keefe. They gave me more insight into Bourdain's life and personality, but you can certainly draw your own conclusions from watching Bourdain's shows.

It is always hoped that anyone who feels the darkness closing in too much and begins to contemplate ending life will reach out for help. Surely seeking help is one of the hardest and bravest things they can do. Suicide is a growing problem, especially in the United States, with young and old alike. Prevention measures can be taken. It requires interacting with those who can give help and certainly that can be easier said than done. But it can be done with a phone call or even a text (National Suicide Prevention Lifeline is 1-800-273-8255).

If you need help - get help. And if you can give help, then do so. Never underestimate the power and value of offering a kind word or a compassionate ear.

---

Hey June

June 8, 2018

With apologies to the Beatles and

Hey Jude

, I titled this post "Hey June" because in many ways the month of June is, for me, the most important month of the year. Let me unpack that for you.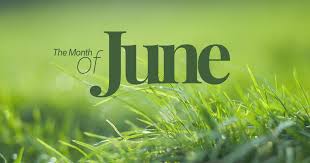 First of all, as a teacher the month of June brings the long anticipated summer break. Kids love having summer and no school, but teachers also welcome the respite from the classroom. Don't be fooled by the myth that teachers actually have all summer off. Oh, no, we are busy with lesson plans, professional development and the all important reflection on our teaching philosophies, classroom management and ways to make education more meaningful, purposeful and even fun!

However, we do get some down time, and to me that is one of the most important and needed things in the life of an educator. During the school year the days are tightly packed and there is little discretionary time. Heck, if we get ten minutes to wolf down a sandwich at lunch that's pretty good. And little things like bathroom breaks are few and far between.

So, yes, one week into June I am definitely enjoying the ability to go for a long walk, do some

pleasure

reading, or just sit and relax. This morning I was at an open space in the North Valley of Albuquerque, along the Rio Grande, where I got to sit quietly for twenty minutes and watch ducks float across a pond and dragonflies dance along the watery surface. Pretty nice.

June is the halfway mark of a calendar year, so it is a good time to assess how life is going for 2018. I do a lot of journaling and it is often in June that I write more often and go back and read entries from previous years, especially those written in the month of June.

I am frequently surprised at the number of significant events that have happened (or continue to happen) during June. Four birthdays of relatives, three of which are nephews who also happen to be godsons. A couple of wedding anniversaries, some graduations, and memories of my first hire as a teacher in 2011 (I am now seven years into this later career in life). I ran my first half-marathon in San Diego in June of 2006, and I celebrate a sobriety anniversary this month, too (27 years come June 22). Additionally, June marks life passings. It is hard to believe it will be a dozen years since my mother died come June 15. And the news of my wife's aunt about to make the transition from earthly life has been with us for over a week. She is still hanging on, but fortunately is surrounded by love ones and appears to be at peace.

It is so very important to reflect on life and appreciate all that we get to experience. Yes, of course, it is one day at a time, but over the years those life events accumulate. The good times and the bad are all part of the tapestry of living. The best way to view it is through eyes of gratitude.

So, thank you, June. Like the Beatles

Hey Jude

, we take it (life) and make it better, better, better...yeah!

---

War Memorials Revisited


May 28, 2018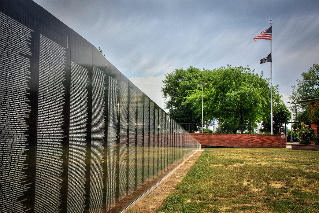 Today is the

Memorial Day Holiday

in the United States. Originally started to honor fallen soldiers of the Civil War, it is now a day to remember all those who have served in the military and gave their lives fighting against tyranny and to keep our freedoms.

A couple of years ago I wrote an article about war memorials. There are many war memorials in the United States. A few, such as the Vietnam Wall, are in Washington D.C. On the National Mall you can find the World War II Memorial and the Korean War Veterans Memorial. In New Mexico where I live there is a Memorial Park in Albuquerque and also a very impressive Vietnam Vets Memorial and Chapel in Angel Fire.


Memorials are created to help us remember. They are visible testimonials. When we reflect on the lives of people killed in war it is important to recognize the importance of service. Perhaps someday wars will end and we will have lasting peace. So many men and women have given their lives in pursuit of this, to fight to keep us free. The average life expectancy these days is around 80 years. Not so for many soldiers who died in the prime of their lives. Warriors have to be prepared to die at any time.

| read more |

---
Brennan Manning and Finding Grace Through Darkness

May 23, 2018

A quote from Brennan Manning that I posted in 2010 popped up on my Facebook account today. You know how you get reminded of things you previously posted? Well this particular quote is a powerful one, and it reminded me that through many troubled travels we often find grace and light that make life deeper and more meaningful that we'd previously known.

The quote was: "To live by grace means to acknowledge my whole life story, the light side and the dark. In admitting my shadow side I learn who I am and what God's grace means."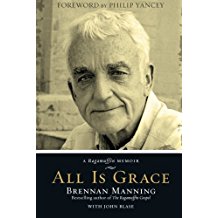 Brennan Manning certainly knew what he was talking about. Many people have found great spiritual solace and insight from the "Ragamuffin Gospel" message he shared with so many. Despite his difficult battles with his alcoholism he kept a kind and compassionate heart, especially for the poor and lonely.

I read his memoir,

All Is Grace

, a few years ago, and it really moved me. What Manning reminds us is that we are going to have hard times, just as we will have good times in life. And all of it is important. If we can embrace the journey and be grateful and grow from it, even better, share it with others, we then help other people on their life journey.


---
British Royals and American Fascination

May 16, 2018

Americans love celebrities and it seems we ratch it up another notch when it comes to the British Royal Family. Americans are fascinated with them, especially the younger ones as they get married and have babies.

The royal wedding for Meghan and Harry is Saturday, May 19, and some people will be up at three or four in the morning to watch the event live on TV, or the "telly" as the Brits call it.

So what's the big deal? I am not enamored with it all, but I admit to sort of following the news. So I decided to search on the Internet about this fascination and Google included a link to a post on

StudyBreaks

, 8 Reasons Why Americans Are Obsessed With The British Royal Family. Some of the reasons make sense to me, such as the royals are a bit like a real-life fairytale, the human element, how we've watched them grow up over the years, and all the history between America and England.

Of course, the fact that Meghan Markle, the bride-to-be, happens to be an American contributes to the fascination. Are you planning on watching the wedding? If so, will you be writing about it, perhaps in your journal or diary? Maybe it will be part of a memoir and give future generations insight into what you thought was such big celebrity news.

---

Humans of (insert city here) are Telling Their Stories

May 8, 2018

I've been following Humans of New Mexico on my Facebook feed. I live in "The Land of Enchantment" and the stories of people here are interesting to me. The group has a purpose of collecting and sharing the oral histories of everyday New Mexicans. Since I like the phrase

everybody has a story

this is something I can certainly appreciate and promote.

New Mexicans are a diverse bunch. New Mexico did not achieve statehood until 1912, but it was a U.S. Territory for a long time. Previous to that it was part of New Spain. Residents of the state come from that rich heritage, along with Native Americans (quite a few different and fascinating pueblos), immigrants, and an assortment of transplants from other states (like me).

There is also an interesting part of the Old West that makes up our state's legacy. Think ranchhands, cattle rustlers, dancehall divas and gunslingers. Tradition has it Billy the Kid died in New Mexico, but not before making his mark.

I think Humans of New York was the first "Humans of" group. It is a pretty fascinating photoblog and collection of stories gathered from many interviews.

The idea of capturing life stories from everyday people through oral history and photographs is one excellent way to preserve people's personal history. I like to craft longer narratives, but the shorter oral format works well, especially in this day and age when not a lot of people pick up a book (sad to say).

If you haven't already checked out some of the stories found on HONY or HONM and other similar sites, please do. These are powerful platforms to learn about our fellow humans.


---
Everybody has a story to tell!
Your-Life-Your-Story.com
Copyright © 2003 - 2018 All rights reserved
Email Tom Gilbert