Greetings



"Your past is your story up to now. The future is the story yet to come. The present is where you live with that experience, your hopes and your dreams."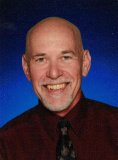 ---


Your Life is Your Story Newsletter

August 29, 2012
Issue #098 – Alzheimer's and Personal History

From Tom Gilbert – Editor and Writer, www.your-life-your-story.com

In this Issue:

Opening remarks: In Memory of Giant Stepping Neil Armstrong
Featured Article: Alzheimer's and Personal History
Featured Resource: Soleil Lifestory Network; Legacy Keepers
---
Opening Remarks: In Memory of Giant Stepping Neil Armstrong
Neil Armstrong, the first man to walk on the moon, passed away August 25. A member of the illustrious class of Apollo astronauts, he will forever be remembered for his "that's one small step for a man, one giant leap for mankind" quote as he set foot on the surface of the moon July 20, 1969.

Technology marches on and as it does we hope and pray that humankind will grow in a way that manifests our ability to harness the advancements for the betterment of all. Neil Armstrong showed us how to pursue those dreams and live the life of a true explorer dedicated to a cause greater than himself.
---
Thank you to all the new subscribers. I hope you enjoy this month's issue. You are receiving this e-zine because you signed up for it or someone who is subscribed passed it along to you. If a friend DID forward this to you consider subscribing by visiting our signup page . Also, let me know what you'd like to see more of in this newsletter – simply reply to this email e-zine.
While the main focus of this newsletter is to share thoughts, ideas, and insights on life story writing you should know that I offer various services and also mention some products and services that can be helpful. You are under no obligation to purchase anything, but if any of these products or services are helpful and you decide to utilize them then I am most grateful.
Thanks for reading. – Tom
---
Featured Article: Alzheimer's and Personal History
By Tom Gilbert - Copyright © August, 2012

Getting the personal history stories from those with Alzheimer's

Losing memories is sad. As we age it is not uncommon for people to become forgetful. You can probably chalk this up to the normal aging process. However, for many people the onset of dementia or Alzheimer's becomes a serious and even frightening occurrence – and it is not a normal part of aging. Those affected struggle with various issues, chief among them the inability to remember certain people, places and things.

The preservation of a life story can be an important part of anyone's legacy. We all have a story to tell, regardless of accomplishments or fame. The story we tell is our personal experiences in life and how those experiences have helped to shape our beliefs and values. Every life is sacred and every journey worth remembering and recounting.

Doing life review and preserving your personal history can be beneficial on many levels, including your health. But many mistakenly believe that those with dementia or early stage Alzheimer's are incapable of contributing to the preservation of their life story. For those afflicted the process of life reminiscing does become more challenging. There is, however, help to preserve personal history for those suffering from early Alzheimer's and dementia. In fact, the very process and activity may have beneficial results. But it takes a special sensitivity and training to gather those memories.

Interviewing Techniques

Alzheimer's is a brain disease that is progressive, but it is not a normal part of aging. Those afflicted do lose some of their ability to communicate verbally. However, many of them can still sing and music and poetry have been shown to be effective tools for reminiscing. A skilled interviewer will now how to utilize these tools to help capture a life story. Continue reading this article

Read other articles on life-story writing here.
---
Featured Resources
The Soleil Lifestory Network
Get valuable life story resources from Denis Ledoux's vast experience as a writer, editor, consultant, coach and teacher. He has many helpful books and tele-classes to help you get your memoir written.

He also has some excellent programs to assist personal historians in their professional development. This includes the Memoir Professional & Associate Teacher Packages and Business Development Seminars. I've found these resources to be personally helpful and I've developed an affiliate relationship with the Soleil Lifestory Network. Go here for more information.
Legacy Keepers
Many great packages available to help you preserve your story, be it a book, video or oral history. They even have collaborated with the AFA for some special legacy packages for those afflicted with Alzheimer's. Click below to find out more.


Closing Information
That's it for this month's issue. Thanks for reading. Be sure to visit our blog regularly, and here's to telling your story. Do give it some serious consideration because I just know you've got a great story to tell! Be sure to see the Get Started section.

Any comments, ideas or feedback is greatly appreciated. Just reply to this 'zine and tell me what you think!

Until next time, – keep your story alive!

Tom Gilbert
---