Greetings



"Your past is your story up to now. The future is the story yet to come. The present is where you live with that experience, your hopes and your dreams."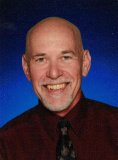 ---


Your Life is Your Story Newsletter

October 29, 2012
Issue #100 – Your Life in Cards

From Tom Gilbert – Editor and Writer, www.your-life-your-story.com

In this Issue:

Opening remarks: Our 100th Issue
Featured Article: Your Life in Cards
Featured Resource: Legacy Keepers; Journal Software
---
Opening Remarks: Our 100th Issue
As I write and post this, Hurricane Sandy is barreling in on the Northeast Coast of the U.S. History is happening and we are mindful of all who are in harm's way and will be affected, including friends and family of my own. I pray that you are safe as you ride out the storm.

This is the 100th issue of the Your Life Is Your Story monthly newsletter. The fact this occurs during October, known as Family History Month seems fitting. Over the years I've written many articles and passed along many tips and suggested a number of resources to preserve your life story. It is an ongoing adventure and I truly appreciate everyone who has ever taken the time to read this labor of love.

Along with marking our 100th issue, I am also proud to again be a grandfather. Our new granddaughter, Sophia Autumn, was born October 15th. Our family continues to grow and that continues to reinforce to me the importance of saving and passing on our stories.
---
Thank you to all the new subscribers. I hope you enjoy this month's issue. You are receiving this e-zine because you signed up for it or someone who is subscribed passed it along to you. If a friend DID forward this to you consider subscribing by visiting our signup page . Also, let me know what you'd like to see more of in this newsletter – simply reply to this email e-zine.
While the main focus of this newsletter is to share thoughts, ideas, and insights on life story writing you should know that I offer various services and also mention some products and services that can be helpful. You are under no obligation to purchase anything, but if any of these products or services are helpful and you decide to utilize them then I am most grateful.
Thanks for reading. – Tom
---
Featured Article: Your Life in Cards
By Tom Gilbert - Copyright © October, 2012

Birthdays, anniversaries, holidays, congratulations and condolences – greeting cards mark all kinds of special occasions and can also hold memories of your life journey.

I'm a bit of a pack-rat. I admit it – I have a hard time throwing things away (much to the dismay of my wife). While it is probably something of a shortcoming, the accumulated stuff also often includes memorabilia, tidbits of my life journey.

The other day I was going through some files and came across a large collection of old greeting cards. As I began to read through them I found myself both chuckling over birthday and anniversary cards and also getting a bit sentimental. Cards sent to mark special occasions, from births to deaths, in sickness and health, hold a wide assortment of sentiments from all kinds of past life events.

Each card was picked out by someone. That person took the time to select it and write a little note. It might be no more than a quick "Merry Christmas" or "wish we could be with you". But each of these cards matter to me. What to do with them? I just can't bring myself to throw them away.

A collection of past cards sent from family and friends could be turned into a personal history project. A selection from different years and events assembled into a scrapbook seems like a keen idea, perhaps categorized by theme (birthday cards in one section, holiday cards in another). Looking through them becomes both a fun and poignant walk down memory lane.

We invest money and sentiment in cards. Why not archive them? You could even take the project a bit further by writing brief personal reflections from each event and printing them out to be included side-by-side with the cards.

Birthdays, anniversaries, holidays, congratulations and condolences – it is your life in cards.

Read other articles on life-story writing here.
---
Featured Resources
Journal Software
A great way to keep track of the events in your life, record insight, preserve memories and grow from the journey is by keeping a journal.

I really like the award winning The Journal from DavidRM Software. It is a great tool. It's easy to use and very customizable. It's much more than just a diary. This is a powerful personal journaling tool. Version 6 is now available and the Journal offers a 45 day free trial. Get the scoop here.
Legacy Keepers
Many great packages available to help you preserve your story, be it a book, video or oral history. Click below to find out more.


Closing Information
That's it for this month's issue. Thanks for reading. Be sure to visit our blog regularly, and here's to telling your story. Do give it some serious consideration because I just know you've got a great story to tell! Be sure to see the Get Started section.

Any comments, ideas or feedback is greatly appreciated. Just reply to this 'zine and tell me what you think!

Until next time, – keep your story alive!

Tom Gilbert
---