Greetings



"Your past is your story up to now. The future is the story yet to come. The present is where you live with that experience, your hopes and your dreams."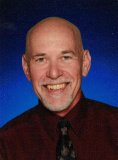 ---


Your Life is Your Story Newsletter

December 28, 2012
Issue #102 – Photos Tell a Life Story

From Tom Gilbert – Editor and Writer, www.your-life-your-story.com

In this Issue:

Opening remarks: BE Where You Are
Featured Article: Ten Good Life Story Interview Starters
Featured Resource: Legacy Keepers; Journal Software
---
Opening Remarks: BE Where You Are
As a personal historian I can't help but think about our lives and the impact we and our stories have on each other. It can be a lot of work to assemble a life story and it is hard to do it alone which is why people like me offer services to help you preserve your life story.

But the most important lesson in all the DOING is to remember to BE where you are. Be present to your life and to others. It is so easy to get distracted and in our age of instant and ever present communication devices we must not lose sight of the importance of being in the moment. As I've stated from the very beginning of these newsletters nearly ten years ago, "Your past is your story up to now. The future is the story yet to come. The present is where you live with that experience, your hopes and your dreams."
---
Thank you to all the new subscribers. I hope you enjoy this month's issue. You are receiving this e-zine because you signed up for it or someone who is subscribed passed it along to you. If a friend DID forward this to you consider subscribing by visiting our signup page . Also, let me know what you'd like to see more of in this newsletter – simply reply to this email e-zine.
While the main focus of this newsletter is to share thoughts, ideas, and insights on life story writing you should know that I offer various services and also mention some products and services that can be helpful. You are under no obligation to purchase anything, but if any of these products or services are helpful and you decide to utilize them then I am most grateful.
Thanks for reading. – Tom
---
Featured Article: Photos Tell a Life Story
By Tom Gilbert - Copyright © December, 2012

Every time I see your face
It reminds me of the places we used to go.
But all I've got is a photograph

From RINGO STARR - PHOTOGRAPH

We are living in a time when photography is easier and more readily available than at any other time in history.

It used to be more of a process to take someone's picture. People had to pose and hold still for what could seem like a very long time before the picture was taken.

Even just a few years ago when we were still using film to develop our snapshots it wasn't as instantaneous (although the term, "snapshot", implied quickness).

Nearly every mobile phone now has a digital camera built in and some of them are pretty good. My iPhone takes remarkably sharp pictures. Digital photography is the norm. But how we save and display, much less spend time reviewing photos, has changed.

Looking at old photographs in a family picture album can be a great trip down memory lane. It also can be a good prompt for writing about segments of your life. A recent submission to the Association of Personal Historians blog by Vickie Churpurdia (Do Real Photos Generate More Family Stories?) makes the case for spending time archiving our photographs and using them for personal and family history.

Another APH member, Chris Wells (Life Legacy Photography ) does fine work preserving a person's story in pictures with her customized legacy slideshows (see a sample ).

There are many ways to utilize photographs in your life story. You can do it with a digital scrapbook, or print them out and put them in a photo album, perhaps with some writing to accompany the shots. Memoir teacher Denis Ledoux wrote a helpful book for this purpose, The Photo Scribe: A Writing Guide How to Write the Stories Behind Your Photographs available when you visit Soleil Lifestory Network.

Take a look, too, at this NY Times Magazine feature, The Times They Loved, that eulogizes some of the people who passed away this past year with a photo and accompanied remembrances.

One of the most intriguing uses of photography I've stumbled across lately is Dear Photograph (DearPhotograph.com). People are invited to submit a photo superimposed over the original site (setting) with some surprising and enjoyable results.

Pictures really do tell a story and the photos we save are a snapshot in time and a piece of our life story.

Read other articles on life-story writing here.
---
Featured Resources
Journal Software
A great way to keep track of the events in your life, record insight, preserve memories and grow from the journey is by keeping a journal.
I really like the award winning The Journal from DavidRM Software. It is a great tool. It's easy to use and very customizable. It's much more than just a diary. This is a powerful personal journaling tool. With a new year about to begin now is a great time to consider taking your journaling to the next level. Visit the Journal's Web page.
Legacy Keepers
How do you want your story to be told? Many great packages available to help you preserve your story, be it a book, video or oral history. Preserve your family history with a professionally conducted interview. You talk and the recorded interview is shaped into a high quality narrative for you and future generations to enjoy. Click below to find out more.


Closing Information
That's it for this month's issue. Thanks for reading. Be sure to visit our blog regularly, and here's to telling your story. Do give it some serious consideration because I just know you've got a great story to tell! Be sure to see the Get Started section.

Any comments, ideas or feedback is greatly appreciated. Just reply to this 'zine and tell me what you think!

Until next time, – keep your story alive!

Tom Gilbert
---