Greetings



"Your past is your story up to now. The future is the story yet to come. The present is where you live with that experience, your hopes and your dreams."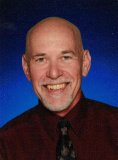 ---


Your Life is Your Story Newsletter

January 31, 2013
Issue #103 – P is for Procrastination

From Tom Gilbert – Editor and Writer, www.your-life-your-story.com

In this Issue:

Opening remarks: P is for Procrastination
Featured Article: Journal Writing Reflection
Featured Resource: Legacy Keepers; Soleil Lifestory Network
---
Opening Remarks: P is for Procrastination
Today is the last day of January and this is the January edition of my monthly newsletter. Nothing like waiting to the last possible minute!

But I've been here before. I am a master procrastinator. I have a real talent for it.

I am not saying this is a good thing. I am sure it creates more stress than I need. I tend to pile on lots of work in my life and then I have a hard time getting to it. And when I stress about deadlines it can often freeze me into waiting even longer.

Nevertheless, I sometimes can be very productive (another "p" word) when the deadline stares me in the face. If I have to do it I will find a way to push (yep, a word that starts with "p") through it.

Some work, truth be told, is not as visible, because it is percolating in my head. This is particularly true in the prewriting stage (hey, I'm going to milk the "p" thing for all it's worth!). Prewriting involves brainstorming and also thinking. So while I walk the dog, do the dishes, and drive my car I am also often pre-writing.

The next time you find yourself procrastinating on your memoir, autobiography or life story do an internal check. Have you done the prewriting? Do a mental preview. Visualize, prioritize and get on with your personal and potentially profitable personal history.
---
Thank you to all the new subscribers. I hope you enjoy this month's issue. You are receiving this e-zine because you signed up for it or someone who is subscribed passed it along to you. If a friend DID forward this to you consider subscribing by visiting our signup page . Also, let me know what you'd like to see more of in this newsletter – simply reply to this email e-zine.
While the main focus of this newsletter is to share thoughts, ideas, and insights on life story writing you should know that I offer various services and also mention some products and services that can be helpful. You are under no obligation to purchase anything, but if any of these products or services are helpful and you decide to utilize them then I am most grateful.
Thanks for reading. – Tom
---
Featured Article: Journal Writing Reflection
By Tom Gilbert - Copyright © January, 2013

Keeping a journal allows you to read about your thoughts, emotions and life happenings from various times in your life.

One of the comments I often hear from others who want to write about their life is that it is hard to keep it up. And they are correct! Life writing is not easy. But there are simple things we can do on a regular basis.

All productive writers tell us that regular writing sessions are essential. I best practice this by writing in my journal.

All writing should be done with an audience in mind. My public writing appears in my blogging, websites and teaching. My journal writing is personal, but there is still an audience - it is me! That being the case, the "me audience" needs to take time to go back and read past entries and reflect. This can yield lots of benefits.

Read more of this article on life-story writing here.
---
Featured Resources
The Soleil Lifestory Network
Get valuable life story resources from Denis Ledoux's vast experience as a writer, editor, consultant, coach and teacher. He has many helpful books and teleclasses to help you get your memoir written.

He also has some excellent programs to assist personal historians in their professional development. This includes the Memoir Professional & Associate Teacher Packages and Business Development Seminars. I have invested in the Memoir Professional package and it's been a big help. In addition to the curriculum and marketing assistance there is ongoing support. Just today I was reading his excellent article about setting goals. I've found these resources to be personally helpful and I've developed an affiliate relationship SLN. Click here to visit Soleil Lifestory Network.
Legacy Keepers
How do you want your story to be told? Many great packages available to help you preserve your story, be it a book, video or oral history. Preserve your family history with a professionally conducted interview. You talk and the recorded interview is shaped into a high quality narrative for you and future generations to enjoy. Click below to find out more.


Closing Information
That's it for this month's issue. Thanks for reading. Be sure to visit our blog regularly, and here's to telling your story. Do give it some serious consideration because I just know you've got a great story to tell! Be sure to see the Get Started section.

Any comments, ideas or feedback is greatly appreciated. Just reply to this 'zine and tell me what you think!

Until next time, – keep your story alive!

Tom Gilbert
---