Greetings



"Your past is your story up to now. The future is the story yet to come. The present is where you live with that experience, your hopes and your dreams."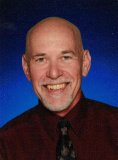 ---


Your Life is Your Story Newsletter

February 19, 2013
Issue #104 – Survive and Thrive

From Tom Gilbert – Editor and Writer, www.your-life-your-story.com

In this Issue:

Opening remarks: Articles about Writing and Preserving Your Life Story
Featured Article: Survive and Thrive
Featured Resource: Turning Memories Into Memoirs; My Words Are Gonna Linger
---
Opening Remarks: Articles about Writing and Preserving Your Life Story
I've been writing about ways to preserve your life story for several years now. Many of these articles have appeared in this monthly newsletter. I have a lot of them posted online, too. Your passion for personal history, the importance of good interview questions, framing your story in the context of the world at large, how to get to the heart of your story and reflections on keeping a journal are just a few of the topics.

You can read these articles for free at the Your Life Is Your Story website.
---
Thank you to all the new subscribers. I hope you enjoy this month's issue. You are receiving this e-zine because you signed up for it or someone who is subscribed passed it along to you. If a friend DID forward this to you consider subscribing by visiting our signup page . Also, let me know what you'd like to see more of in this newsletter – simply reply to this email e-zine.
While the main focus of this newsletter is to share thoughts, ideas, and insights on life story writing you should know that I offer various services and also mention some products and services that can be helpful. You are under no obligation to purchase anything, but if any of these products or services are helpful and you decide to utilize them then I am most grateful.
Thanks for reading. – Tom
---
Featured Article: Survive and Thrive
By Tom Gilbert - Copyright © February, 2013

I am always impressed by the amazing stories of survival I hear through my work in the field of personal history and life stories. Some of these people have overcome major illness or accidents. Others have faced devastating loss of jobs, homes, or friends and family members.

Nobody wishes for tragedy. But what happens to us in life is not as important as how we respond to life circumstances. Your life is not your job. Your life is not what happens to you. Your life is the way you live and love.

Recently I got a letter from a reader of this newsletter. He's emailed me in the past about some of the difficulties he's encountered. He wanted to tell me more and to send pictures of an amazing log cabin house he built almost entirely by himself. It took him three years to build his dream house, but a fire tragically destroyed in in three hours. It has been very hard for him to face this loss. He spent many days in the hospital recovering from his burns and wounds as a result of trying to put the fire out.

This man is saddened by this great loss. He is an artist. That may explain some of the intensity of his feelings. Artists are great lovers of beauty and they feel deeply and have gifts of creativity that we get to enjoy when we witness their works of art.

I feel for this artist. He's lived a long life and at age 93 it is hard for him to keep going. But despite his loss I've discovered that he's overcome an incredible amount of adversity. He sent along a body map listing many of his physical and medical challenges over the years. He's had cancer, many broken bones, hand injuries resulting in loss of fingers, numerous diseases and has gone under the knife for surgery more than a couple of times. He's had enough troubles to fill several lifetimes! Despite it all he has survived and thrived. I commend him for a full life.

You may also have faced many challenges. Don't let them defeat you. We learn as much, if not more, from hardship in life as we do from our so-called good times. You can survive hardship and go on to thrive. The lessons from your life experiences are valuable. Pass them on so that others can be inspired to live fully and to appreciate the gift of life.

Read more articles on life-story writing here.
---
Featured Resources
Turning Memories Into Memoirs
Denis Ledoux has a vast experience as a writer, editor, consultant, coach and teacher. His excellent handbook for writing lifestories is Turning Memories Into Memoirs. Find out why so many people have turned to this book to help them get their memoir written. Click here for more information.
My Words Are Gonna Linger
An excellent anthology from the Association of Personal Historians. My Words Are Gonna Linger contains a number of life stories from various members of APH. You can order the book online through the APH website
Closing Information
That's it for this month's issue. Thanks for reading. Be sure to visit our blog regularly, and here's to telling your story. Do give it some serious consideration because I just know you've got a great story to tell! Be sure to see the Get Started section.

Any comments, ideas or feedback is greatly appreciated. Just reply to this 'zine and tell me what you think!

Until next time, – keep your story alive!

Tom Gilbert
---