Greetings



"Your past is your story up to now. The future is the story yet to come. The present is where you live with that experience, your hopes and your dreams."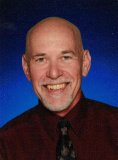 ---


Your Life is Your Story Newsletter

June 30, 2014
Issue #117 – Death Notices

From Tom Gilbert – Editor and Writer, www.your-life-your-story.com

In this Issue:

Opening remarks: June Swoon
Featured Article: Death Notices
Featured Resource: I'm a Story
---
Opening Remarks: June Swoon
I am in love with the month of June. So many important events have happened during this summer month. Plus, I love the feeling of lazy summer days.

Some of the past memorable events that have happened in June have been life changing. Some have been sad and sacred. Lives born, lives passed. Lives joined together.

My favorite month had yet another new event this year. My nephew, who also happens to be a godson, married his lovely bride on June 21. It had its own special flavor as both Shea and Shannon are free spirits. Motorcycles, classic cars, tattoos and true love were all part of this Kansas wedding. It was a privilege to be present for this special weekend.
---
Thank you to all our subscribers. I hope you enjoy this month's issue. You are receiving this e-zine because you signed up for it or someone who is subscribed passed it along to you. If a friend DID forward this to you consider subscribing by visiting our signup page . Also, let me know what you'd like to see more of in this newsletter – simply reply to this email e-zine.
While the main focus of this newsletter is to share thoughts, ideas, and insights on life story writing you should know that I offer various services and also mention some products and services that can be helpful. You are under no obligation to purchase anything, but if any of these products or services are helpful and you decide to utilize them then I am most grateful.
Thanks for reading. – Tom
---
Featured Article: Death Notices
By Tom Gilbert - Copyright © June, 2014

"Five to one, one to five; no one here gets out alive" – The Doors

"He not being born is a-busy dying" – Bob Dylan

Death comes to us all; it's inescapable. We can learn a lot by reading about those who've passed away. The death notices we receive from the media tell us about the lives of these people. These mini life stories can not only teach us about the life lessons of the deceased, they can also get us considering the importance of life…and death.

This June quite a few notable people shuffled off their mortal coils. We witnessed the passing of radio legend Kasey Casem, Padres baseball great Tony Gwynn, Steelers football coach Chuck Noll, and actor Eli Wallach. And it was at the end of May that the wonderful Maya Angelou passed on.

This cluster of celebrity deaths reminds me once again of how important it is to preserve our life stories. One way to do that is a well written obituary. Good ones are an art form. I consider the obituary a type of personal history writing.

Pat McNees, a personal historian and author of Dying: A Book of Comfort has an incredible amount of helpful information and links about the art and craft of obituaries on her web site. She notes how the obit is a fine form of tribute.

An interesting writing assignment for all of us is to write our own obituary. The Association of Personal Historians (APH) members Sue Hessel and Sarah White have even conducted classes in doing just that.

Eulogies and video or slide show tributes are another way of paying our respects to the deceased while also passing along elements of that person's life story.

It is important to live our lives well, one day at a time. This is a saying I take very seriously because for many years I did not live for the present. I was rarely in the "now", instead worrying about the future or rehashing the past. As a personal historian I do spend time reminiscing with others, but I've learned it is what we are doing right here, right now that matters. Looking back on our experiences helps us gather meaning and recognize our purpose in life. It's okay to reminisce, but not to live in the past.

Taking notice of the death of others can serve as a reminder of both lives lived well and the importance of making the most of our lives and our relationships. If you are ever gifted with the opportunity to deliver a death notice, be it a eulogy, obituary, or any other kind of life story presentation, give it the sacred honor and respect it deserves. Doing so is part of preserving a legacy and helping carry on the spirit of life long after the loved one has passed.

You can read other life story articles here.
---
Featured Resource - I'm A Story
I'm a Story
I'm a Story is a web site that allows you to write and post, for free, experiences of your life. One of the founders, Rolland Love, is a great storyteller. His writing reminds me of Mark Twain, complete with the wry sense of humor. The I'm a Story site (www.imastory.com) is definitely worth checking out.
Closing Information
That's it for this month's issue. Thanks for reading. Be sure to visit our blog regularly, and here's to telling your story. Do give it some serious consideration because I just know you've got a great story to tell! Be sure to see the Get Started section.

Any comments, ideas or feedback is greatly appreciated. Just reply to this 'zine and tell me what you think!

Until next time, – keep your story alive!

Tom Gilbert
---