Greetings



"Your past is your story up to now. The future is the story yet to come. The present is where you live with that experience, your hopes and your dreams."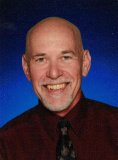 ---


Your Life is Your Story Newsletter

July 31, 2014
Issue #118 – Memories of the Elderly

From Tom Gilbert – Editor and Writer, www.your-life-your-story.com

In this Issue:

Opening remarks: Writing About Hardship
Featured Article: Helping the Elderly Preserve Memories
Featured Resource: A Spiritual Memoir Writing Guide
---
Opening Remarks: Writing About Hardship
I've been reflecting this past week about hardship, difficulties and troubles. The life challenges we face, big and small, can often make up the bulk of a memoir or life story. Everything from large issues like abuse, death of loved ones, wars, poverty and diseases to the smaller and more mundane issues like broken appliances, lost car keys or petty arguments can be fertile ground for exploring how we live and, more importantly, how we deal with life on life terms.

This month we offer a guest article by Eve Barnes. She gives some excellent tips on how to help your elderly relatives and friends to preserve their memories.
---
Thank you to all our subscribers. I hope you enjoy this month's issue. You are receiving this e-zine because you signed up for it or someone who is subscribed passed it along to you. If a friend DID forward this to you consider subscribing by visiting our signup page . Also, let me know what you'd like to see more of in this newsletter – simply reply to this email e-zine.
While the main focus of this newsletter is to share thoughts, ideas, and insights on life story writing you should know that I offer various services and also mention some products and services that can be helpful. You are under no obligation to purchase anything, but if any of these products or services are helpful and you decide to utilize them then I am most grateful.
Thanks for reading. – Tom
---
Featured Article: Helping the Elderly Preserve Memories
Guest article submitted by Eve Barnes - Copyright © July, 2014

Everyone has an older family member who has told them stories of the past. If you grew up listening to grandma's tales of war and wash days, you may have shut your ears off because you're more interested in the present. But stories passed down through the generations leave an important legacy for families.

Elderly people were there to witness things that younger people can only imagine. They also experienced the mundane which can be equally as fascinating. They were there to witness the mini skirt, the invention of frozen foods and the world's first supermarket. They were there when television sets only had two channels and there was no such thing as the internet or iPhones. Some remember no central heating, four in a bed and only eating meat on a Sunday.

Memories of the elderly may not be spectacular, but they are an important record of our history through the decades and a source of heritage information for relatives. That is why families should encourage their senior members to share all they know about their life and experiences, no matter how trivial the details may seem. As people age they sometimes lose memory or find it harder to piece together events so it would be prudent to record their experiences before they become lost. If your loved one is experiencing cognitive decline there are lots of things you can do to sharpen memory and create a permanent record of their life.

• Get them talking – Do this in a group with your other family members so they don't feel embarrassed. Don't ask direct questions in case they have trouble recalling events or feel under pressure. Make your questions more general. Ask what favorite memories your loved one has.
• Look at old photographs – If your loved one doesn't remember a certain person, you can say who they are (for instance, "Oh, that looks like aunty."). Old photos are a useful tool and may trigger powerful memories.
• Don't over question your loved one. Sometimes people with dementia may become confused or distressed when questioned. Structure your 'interviews' in small, manageable chunks.
• Use a camcorder to make a unique film about your loved ones life. If he or she feels singled out, ensure you film other people in the room or include them in the film as well.
• Get them to start writing a journal. In addition to it being a written record for you to keep, it will improve memory and functioning. Researchers at North Carolina State University tested 71 undergraduates by asking them to write about a stressful event. They had to complete three 20 minute writing tests over two weeks and then undergo three memory tests in the first seven weeks after the experiment. Those that had taken part in the writing exercises had modest improvements in working memory. The research is useful because it could mean that your elderly relative's memory is heightened by keeping a journal of her experiences.
• If your loved one is good with computers (you'd be surprised how many grandmothers are) then there are electronic journals you can access. Ivy Bean was 104 when she became proficient on twitter so she can keep her memories on computer. The Journal from DavidRM Personal Journaling software is a good option.
• They don't have to know how to write a masterpiece. Diary entries can be as simple as what they had for dinner or the conversation they had at the post office. Insignificant details make wonderful reading for future generations.
• You can hire a ghost writer to tell the story if you're loved one is finding it difficult. No, a ghost writer doesn't tell spooky stories. They are there to write the story in the person's name so they don't have to do the hard work.
• If you're not proficient with the camera and you want a record on film, you could hire a professional to do it for you. Some are skilled at making legacy videos in particular. For instance, Legacy Multimedia can make a classic film of your loved one to help tell their story and create a lasting record for you.
• If you have kept notes of your conversations with your loved one you can upload them onto your computer and make them into an e-book so you can share their autobiography with others. There are lots of ways you can help your relative remember so that your family can have a cherished record of their life. Do it today so it can enrich yours.

You can read other life story articles here.
---
Featured Resources
I'm a Story
Memoirs of the Soul by Nan Merrick Phifer is a helpful writing guide for anyone looking to better understand the meaning of their life. She focuses on practical writing prompts coupled with thoughtful exploration of the themes that make up our spiritual journey. I've been reading it this summer and I've gathered inspiration and some helpful tips for my own memoir writing, as well as suggestions I am using to help guide others. Memoirs of the Soul is available through Amazon.com and is one of my life story recommended resources.
Closing Information
That's it for this month's issue. Thanks for reading. Be sure to visit our blog regularly, and here's to telling your story. Do give it some serious consideration because I just know you've got a great story to tell! Be sure to see the Get Started section.

Any comments, ideas or feedback is greatly appreciated. Just reply to this 'zine and tell me what you think!

Until next time, – keep your story alive!

Tom Gilbert
---