Greetings



"Your past is your story up to now. The future is the story yet to come. The present is where you live with that experience, your hopes and your dreams."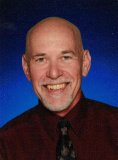 ---


Your Life is Your Story Newsletter

August 31, 2014
Issue #119 – Humor Helps

From Tom Gilbert – Editor and Writer, www.your-life-your-story.com

In this Issue:

Opening remarks: Different and Same
Featured Article: Humor Helps
Featured Resource: I'm A Story
---
Opening Remarks: Different and Same
August was a busy month for me. I had a few different personal history projects. I am always amazed at the variety of stories people have and yet their diverse life experiences still seem to have something in common with all of us. I guess that's part of the human experience. The famed psychiatrist Carl Jung spoke of our collective unconscious and archetypes and I think he was recognizing the commonality among our stories.

Many of our experiences are about dealing with difficulties, even tragedies. But we must also recall the joy and the laughter. Humor helps; be sure to include the funny stuff.
---
Thank you to all our subscribers. I hope you enjoy this month's issue. You are receiving this e-zine because you signed up for it or someone who is subscribed passed it along to you. If a friend DID forward this to you consider subscribing by visiting our signup page . Also, let me know what you'd like to see more of in this newsletter – simply reply to this email e-zine.
While the main focus of this newsletter is to share thoughts, ideas, and insights on life story writing you should know that I offer various services and also mention some products and services that can be helpful. You are under no obligation to purchase anything, but if any of these products or services are helpful and you decide to utilize them then I am most grateful.
Thanks for reading. – Tom
---
Featured Article: Humor Helps
By Tom Gilbert - Copyright © August, 2014

When writing about your life, or that of another, it is important to get to the heart of the story. There are many important things we want to include, especially messages for our loved ones, passing on our values, and making a statement about what's been important to us.

That being said, some of this life story stuff can get heavy. Many of the inquiries I receive from people wanting help preserving their personal history include mention of painful experiences. Perhaps it is abuse of some kind, or they've had great loss. Suffering is part of our human experience. I've found that it can lead to lots of growth.

At the same time, we need to be able to laugh, smile, chuckle, guffaw and lighten up. Humor in a story can help in a number of ways. For one thing, it can create common ground. We've all had suffering. But don't we all enjoy a good joke or a funny antidote?

When you are putting your memory list together be sure to write down times of merriment. You may not think of yourself as a comedian, but you can probably still find some ways to put a little lightheartedness in your story. Humor helps.

I, for one, am a person who loves to laugh and I like to find humor in life. Nevertheless, I can also get caught up in the stress of daily demands. When our blood pressures rise and we get anxious or angry it can be hard to find anything funny in the moment. But it happens. Or you might laugh about it later. I've been asked before when I am too serious if I am happy or enjoying life. Usually I want to respond, "Of course! Yes, I am a happy person!" "Well then, tell your face." Zing! Got me. Ha ha.

It was rough hearing about the apparent suicide of Robin Williams this past month. He was truly a comic genius and made me laugh out loud. A lot. He also was a man by all accounts full of compassion and care for others. While his life ended in a tragic way, he left behind an incredible legacy of humor and pathos. There again is the nature of the beast. Tragedy and comedy. The ancient Greek actors rightly had masks for both.

You can read other life story articles here.
---
Featured Resources
I'm a Story
Use the free I'm a Story(imastory.com) website to write and post your memoir or life story. Or interview a family member and write about them. You can keep it private or share it with the world. Rolland Love, a fine writer himself, is the man behind I'm a Story and his mission is to get people to preserve life stories. He is especially interested in schools getting young people involved interviewing family members and helping preserve their history. Towards that end he's created some curriculum to show you how and is actively working to get more schools involved. What a great idea! Get details here.
Closing Information
That's it for this month's issue. Thanks for reading. Be sure to visit our blog regularly, and here's to telling your story. Do give it some serious consideration because I just know you've got a great story to tell! Be sure to see the Get Started section.

Any comments, ideas or feedback is greatly appreciated. Just reply to this 'zine and tell me what you think!

Until next time, – keep your story alive!

Tom Gilbert
---