Greetings



"Your past is your story up to now. The future is the story yet to come. The present is where you live with that experience, your hopes and your dreams."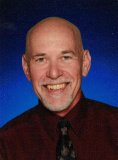 ---


Your Life is Your Story Newsletter

October 23, 2014
Issue #120 – Who Is Your Personal Historian?

From Tom Gilbert – Editor and Writer, www.your-life-your-story.com

In this Issue:

Opening remarks: Connecting the Dots
Featured Article: Who Is Your Personal Historian?
Featured Resource: Association of Personal Historians
---
Opening Remarks: Connecting the Dots
I often am surprised by coincidences. The connections between events in my life and the world is often like a fun little game of connect-the-dots.

It was 29 years ago, in 1985, the Kansas City Royals were in the World Series. My wife and I married in July of that year and my family members from Kansas City came out for the event.

This summer, 29 years later, I attended the wedding of my nephew. He's my sister's son and he's lived in KC all his life. My sister lived there many years, moving west to Albuquerque two years ago.

The connections: the last time the Kansas City Royals were in the World Series was 1985 and they are finally back in it this year (against the San Francisco Giants). My wife and I married in 1985. My nephew married this year just outside of Kansas City. Dots connected.

How about you? Are you connecting the dots?
---
Thank you to all our subscribers. I hope you enjoy this month's issue. You are receiving this e- zine because you signed up for it or someone who is subscribed passed it along to you. If a friend DID forward this to you consider subscribing by visiting our signup page . Also, let me know what you'd like to see more of in this newsletter – simply reply to this email e-zine.
While the main focus of this newsletter is to share thoughts, ideas, and insights on life story writing you should know that I offer various services and also mention some products and services that can be helpful. You are under no obligation to purchase anything, but if any of these products or services are helpful and you decide to utilize them then I am most grateful.
Thanks for reading. – Tom
---
Featured Article: Who Is Your Personal Historian?
By Tom Gilbert - Copyright © October, 2014

One of the greatest regrets we could have would be to fail to know the stories of our loved ones. Family members, especially elders, are a treasure trove of information. Sometimes they don't think so, but everyone has a story to tell. If nothing else, you have the story of what it is like to live in the time period of history that spans your life. Stop for a minute and consider all the amazing changes our world has gone through in just the past 50 years. We've had an incredible cultural and global expansion. Just as the Universe continues to expand, so, too, does information, knowledge, technology, diversity and spirituality.

We all need to find ways to save our stories. But not everyone is equipped or willing to do it. What I've discovered is that most people think it is a good idea to know their personal and family history. Most, however, don't know how to do it or don't have the time.

Enter the Personal Historian. PH'ers are people with a great passion for lives, for stories, for history and for finding ways to preserve it and pass it on.

Who is your Personal Historian? Is it you? Are you the sole keeper of your stories? This could be the case. I am the keeper of the flame for my life history. But I also recognize that I need the assistance and association of others to better understand my life and how to save my personal history. And I am also greatly interested in the history of my family, friends and even complete strangers!

You don't have to be your own personal historian. There are many people interested and willing to do the work. It is a rapidly growing field. Maybe even a new vocation for you.

Right now in St. Louis there are hundreds of professional Personal Historians. These people work with stories in a variety of ways – video, audio, written narrative, digital scrap-booking, ethical wills, legacy planning, book making and much more. The Association of Personal Historians is a nearly twenty year old organization of International professionals. They are some of the most amazing people I have encountered. They are smart, witty, caring, passionate, competent and creative. I have learned a lot in my ten plus years as a member. I wish I could be at the annual conference (theme is Believe It…Achieve It!), but since I cannot I am following some of the conversations online (Facebook, Twitter and the APH website).

You can read other life story articles here.
---
Featured Resources
Association of Personal Historians
The Association of Personal Historians is an amazing group of life savers. What I mean by that is there are over 500 members who are preserving life stories or assisting others in preserving the personal history of real people like you and your family members. Everyone has a story worth preserving. Saving those life stories so that future generations can learn and appreciate them is a worthwhile goal. Members of APH work as interviewers, writers, videographers, oral historians, transcribers, book producers and a variety of other specialized categories. What they all share in common is a passion for saving the stories of people, families and even organizations! I've been a member since 2003. I have been immensely helped in my work and education through this organization and members. You might be looking for a professional to help you. Or perhaps you are interested in working in the field of memoir, life stories and personal history. Consider joining APH. Tell them Tom Gilbert sent you. Get details here.
Closing Information
That's it for this month's issue. Thanks for reading. Be sure to visit our blog regularly, and here's to telling your story. Do give it some serious consideration because I just know you've got a great story to tell! Be sure to see the Get Started section.

Any comments, ideas or feedback is greatly appreciated. Just reply to this 'zine and tell me what you think!

Until next time, – keep your story alive!

Tom Gilbert
---