Greetings



"Your past is your story up to now. The future is the story yet to come. The present is where you live with that experience, your hopes and your dreams."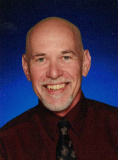 ---


Your Life is Your Story Newsletter

December 24, 2014
Issue #121 – The Take 5 Technique for Life Writing

From Tom Gilbert – Editor and Writer, www.your-life-your-story.com

In this Issue:

Opening remarks: Memoir Magic
Featured Article: The Take 5 Technique for Life Writing
Featured Resource: Overcoming Writer's Block
---
Opening Remarks: Memoir Magic
Memoir and life story writing can be hard work. Nonetheless, there are times when inspiration strikes and writers know that the gold you produce from these writing sessions can be rewarding on many levels. You get appreciation for life, even when writing about difficulties (suffering and joy are two sides of life's coin). The magic of good writing often keeps us going through the dry periods.

Today is Christmas Eve. I find that memories of the holidays, particularly Christmas, help me in my own life writing. There are so many birthdays in my family around Christmas that it is easy to reminisce and write about this time of year, as I did for this popular piece in December of 2007.

However you observe the holidays, I hope you appreciate all the gifts that life brings. Remember that you have a story and it is worth knowing and sharing.
---
Thank you to all our subscribers. I hope you enjoy this month's issue. You are receiving this e-zine because you signed up for it or someone who is subscribed passed it along to you. If a friend DID forward this to you consider subscribing by visiting our signup page . Also, let me know what you'd like to see more of in this newsletter – simply reply to this email e-zine.
While the main focus of this newsletter is to share thoughts, ideas, and insights on life story writing you should know that I offer various services and also mention some products and services that can be helpful. You are under no obligation to purchase anything, but if any of these products or services are helpful and you decide to utilize them then I am most grateful.
Thanks for reading. – Tom
---
Featured Article: The Take 5 Technique for Life Writing.
By Tom Gilbert - Copyright © December, 2014

Life story writing can be hard work. Well, truth be told, any kind of writing can be a challenge. I encounter that all the time, both in my own writing, and in teaching others, especially my 5th grade class. Unfortunately, our resistance to writing is often because of the way we've been taught, resulting in more frustration than excitement.

Being excited about writing is a great thrill. If you have ever had a writing session when the words just flowed and you felt you could hardly keep up with your thoughts, then you know what I mean. Your hot flame of writing inspiration can be exhilarating, but the truth for most writers is that these periods of inspiration can be unpredictable and all too infrequent.

A life writing technique I am using in my teaching is to use 5 paragraphs, each containing 5 sentences, for a writing session. This works well whether you are writing an article, a letter or a memoir memory. I call this the Take 5 Technique and I believe it has great application for life story writers.

Here's how it works. First, prepare to write five paragraphs, but understand that your first introductory paragraph will hold the key to the remaining four. Knowing that you have a structure can often take away the fear of writing something substantive. It also does the trick when students ask me, "How long does it have to be?" Trust me, it is a regular query and is often asked because the writer simply wants to get the assignment over and done with. Knowing ahead of time that your product will contain five paragraphs of five sentences gives you a goal and a container.

Your first paragraph will contain the ideas used in the rest of your piece. You will state a main idea and expand on it. Let me give you an example. Say you are going to write about a Christmas memory from your youth. Maybe it is the bright, shiny new bicycle you were hoping for when you were a young girl or boy.

Christmas approached that year at a snail's pace. I had my heart set on a new bike, but feared neither my parents nor Santa Claus would come through. I held the image of the shiny, red and silver bicycle in my mind's eye. Riding down the street with a broad smile as my friends looked on with envy fueled the intensity of my desire. I looked forward to riding that bike everywhere, to the park, Jimmy's house and even school if I could get away with it.

Note there are five sentences in the paragraph. The first sentence is the lead, designed to create curiosity for the reader. I think most people can relate to the anticipation of Christmas or a gift-giving holiday and how its arrival seemed to take forever when you were young. The next three sentences are key. Each of these sentences will start a new paragraph. And you will expand those paragraphs with four other accompanying sentences.

So, how would this piece further develop using those three sentences? I had my heart set on a new bike, but I feared neither my parents nor Santa Claus would come through. That statement stresses desire and anxiety. Will I get the bike? I really, really want it! It should not be difficult to find four sentences to go with that paragraph.

The third and fourth paragraphs would build on the third and fourth sentences in the introductory paragraph. Again, take five sentences to state the idea in each paragraph.

The final (fifth) paragraph is a summary statement. You can repeat, or better yet, restate key points. And wrap it up. This is admittedly the harder part, but I find that students don't find too much difficulty when they've done a good job developing the previous four paragraphs.

This approach to writing is merely a technique. It is a structure to contain ideas. When you are disciplined at writing and have developed your skill further you can, and will, break rules. And that means that you won't have to be hard and fast about five paragraphs of five sentences. Like the jazz instrumental, Take Five by the Dave Brubeck Quartet, you will improvise around the structure. The Take 5 Technique is a great way to begin and I encourage you to give it a try.

You can read other life story articles here.
---
Featured Resources
Overcoming Writer's Block
The Memoir Network has a lot of terrific resources, many of them free. Denis Ledoux, author of the fine Turning Memories Into Memoirs has just published a new book, Don't Let Writer's Block Stop You. In it he writes about many of the things that can interfere with your writing, from not setting a schedule, too high expectations of yourself, lack of discipline or knowledge of techniques, and fear of failure. And he gives lots of excellent tips to deal with these blocks to your writing. I've already picked up on some good suggestions for my own writing. The book is available for Kindle and other E-readers. Get more information here.
Closing Information
That's it for this month's issue. Thanks for reading. Be sure to visit our blog regularly, and here's to telling your story. Do give it some serious consideration because I just know you've got a great story to tell! Be sure to see the Get Started section.

Any comments, ideas or feedback is greatly appreciated. Just reply to this 'zine and tell me what you think!

Until next time, – keep your story alive!

Tom Gilbert
---