Greetings



"Your past is your story up to now. The future is the story yet to come. The present is where you live with that experience, your hopes and your dreams."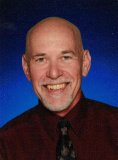 ---


Your Life is Your Story Newsletter

February 22, 2015
Issue #122 – Here You Go Again

From Tom Gilbert – Editor and Writer, www.your-life-your-story.com

In this Issue:

Opening remarks: Oscar Host from the Land of Enchantment
Featured Article: Here You Go Again
Featured Resource:America's Footprint
---
Opening Remarks: Oscar Host from the Land of Enchantment
A little soiree they call the Academy Awards, aka The Oscars, will celebrate achievements for film on Sunday night. This year's host, Neil Patrick Harris, is an actor best known for television roles, although he's been in movies and even on Broadway and won a Tony in 2014. Plus, he's hosted the Tony Awards four times, so he's no stranger to hosting a prestigious award show. Additionally, he is a writer, director, producer and magician!

This will be his first time hosting the Oscars. There has been a lot of coverage about this where I live, in New Mexico, as Neil Patrick Harris was born and raised in this state we call the Land of Enchantment.

Our lives are sometimes like a movie, not always as dramatic, although there are people I talk to who are convinced their life story would make a great movie. For Harris, this night will be undoubtedly hold a special place among his life highlights.
---
Thank you to all our subscribers. I hope you enjoy this month's issue. You are receiving this e-zine because you signed up for it or someone who is subscribed passed it along to you. If a friend DID forward this to you consider subscribing by visiting our signup page . Also, let me know what you'd like to see more of in this newsletter – simply reply to this email e-zine.
While the main focus of this newsletter is to share thoughts, ideas, and insights on life story writing you should know that I offer various services and also mention some products and services that can be helpful. You are under no obligation to purchase anything, but if any of these products or services are helpful and you decide to utilize them then I am most grateful.
Thanks for reading. – Tom
---
Featured Article: Here You Go Again
By Tom Gilbert - Copyright © February, 2015

I have a life writing technique suggestion for those of you are doing your own life story writing. Pick a particular time in your life, something that was special and meaningful and sit down and write it as a short story.

Then put it aside.

The next day sit down and write it again. Don't look at the previous version. Write the story fresh.

And then on the third day do it again. Try it for a week straight.

With each new version you craft you get to hone, polish and improve your storytelling. Go ahead and tell yourself, "Here I go again". Get into it! Consider it a challenge to approach the story from different angles, much like shooting a film scene from various directions.

What might get revealed after writing five, six or seven versions, one per day, can be revealing. You will notice how the story becomes more vivid, deeper, richer and purposeful. At least that's my prediction. The rewriting will be a worthwhile challenge. But, you won't know until you try. It's analogous to the movie Groundhog's Day. The main character, played by Bill Murray, kept waking up each day, on the same day, Groundhog's Day, and had to relive it. It became a frustrating loop he was trapped in. But eventually he discovered opportunity in reliving each day. And he began to use the day as a way to improve himself and his relations with others.

Improving your relationship with your own story is important. That can mean spending time on certain portions of your life story, rewriting and trying different approaches. Try it and see how it can help you develop your writing. Revision is good and important and this could be a fun way to do it.

You can read other life story articles here.
---
Featured Resource: America's Footprint
America's Footprint
America's Footprint is one of the newer membership websites that enables you to create a digital legacy, a time capsule if you will, of your life story. It stores safely online, with full privacy protection, your writing, pictures, memories and more for you and future generations. There is plenty of helpful guidance, along with a blog full of inspirational stories, so that you can get started on developing your own digital legacy. Get more information here.
Closing Information
That's it for this month's issue. Thanks for reading. Be sure to visit our blog regularly, and here's to telling your story. Do give it some serious consideration because I just know you've got a great story to tell! Be sure to see the Get Started section.

Any comments, ideas or feedback is greatly appreciated. Just reply to this 'zine and tell me what you think!

Until next time, – keep your story alive!

Tom Gilbert
---