Greetings



"Your past is your story up to now. The future is the story yet to come. The present is where you live with that experience, your hopes and your dreams."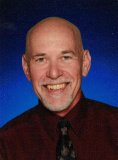 ---


Your Life is Your Story Newsletter

May 24, 2015
Issue #124 – When You Were Twenty

From Tom Gilbert – Editor and Writer, www.your-life-your-story.com

In this Issue:

Opening remarks: Saluting Service
Featured Article: When You Were Twenty
Featured Resource: Your Legacy Smile
---
Opening Remarks: Saluting Service
This is the Memorial Day weekend and a time to salute the men and women of our Armed Forces, especially remembering those who gave their lives for our country.

Service is a topic worth noting. It is not restricted to the military. We have many people who have discovered the importance of service work. It requires making sacrifices, getting out of self, and it often is thankless work. All who do service for others are to be saluted.
---
Thank you to all our subscribers. I hope you enjoy this month's issue. You are receiving this e-zine because you signed up for it or someone who is subscribed passed it along to you. If a friend DID forward this to you consider subscribing by visiting our signup page . Also, let me know what you'd like to see more of in this newsletter – simply reply to this email e-zine.
While the main focus of this newsletter is to share thoughts, ideas, and insights on life story writing you should know that I offer various services and also mention some products and services that can be helpful. You are under no obligation to purchase anything, but if any of these products or services are helpful and you decide to utilize them then I am most grateful.
Thanks for reading. – Tom
---
Featured Article: When You Were Twenty
By Tom Gilbert - Copyright © May, 2015

The age of twenty can be a magical time. Reflecting back to those heady days of youth can be special. You have your life ahead of you, perhaps you are on your own, making decisions, and yet not sure which direction to take in life.

Today is the birthday of Bob Dylan (74) and my father-in-law (79). Both of them were 20 over half a century ago. The world has changed a lot since then. Imagine the stories they can tell. Dylan is part of the history of the American musical landscape, especially the revolutionary cultural changes of the 1960's. Severino Trujillo, my wife's dad, was into a military career during that time, and also starting a family. Their lives are important, perhaps in different ways, but no doubt there are similarities. Every human being deals with the questions and challenges of life.

May is known as Personal History Awareness Month and the members of the Association of Personal Historians traditionally focuses a great deal of attention on the importance of our life stories during this month. APH is celebrating 20 years as an organization this year. On May 20 many of the members reflected on life at twenty and posted about it. The Me@20 campaign resulted in several excellent blog posts and social media attention. When I wrote my reflection I found it helped me gain additional perspective about my life. I was in college in 1976 and being twenty was a time of wonder and self-exploration. I discovered the joy of radio broadcasting as I started DJ'ing shows on the University FM station. This led to a long career in radio and in some ways planted seeds for my future life as a writer, teacher and personal historian.

You can read other life story articles here.
---
Featured Resource: Your Legacy Smile
Your Legacy Smile
Robb Lucy has written a terrific new book that promotes the idea of legacy in ways many of us have not considered. Your legacy is not only something to speak of after you die. You can create, celebrate and enjoy a legacy now, while you are alive (see Your Legacy Smile. The author explores various meanings of legacy in his new book, Legacies aren't just for Dead People! He comes to an important conclusion: a legacy is about happiness, connection, meaning, purpose and fun. I've already had some "ah-ha" moments from it. The book is available from Amazon and it has important information for anyone who wants to explore more about their life purpose and how you are impacting the world around you.
Closing Information
That's it for this month's issue. Thanks for reading. Be sure to visit our blog regularly, and here's to telling your story. Do give it some serious consideration because I just know you've got a great story to tell! Be sure to see the Get Started section.

Any comments, ideas or feedback is greatly appreciated. Just reply to this 'zine and tell me what you think!

Until next time, – keep your story alive!

Tom Gilbert
---