Greetings



"Your past is your story up to now. The future is the story yet to come. The present is where you live with that experience, your hopes and your dreams."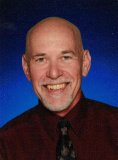 ---


Your Life is Your Story Newsletter

March 30, 2016
Issue #132 – Building Bridges for Art and Life

From Tom Gilbert – Editor and Writer, www.your-life-your-story.com

In this Issue:

Opening remarks: Hurry Up to Slow Down
Featured Article: Building Bridges for Art and Life
Featured Resource: Short Professional Bio
---
Opening Remarks: Hurry Up to Slow Down
It seems that I am always quite busy. So much so that I have a hard time relaxing. However, when I do get a day or two off from my hectic schedule I relish doing nothing. Despite this, I can find myself feeling guilty that I am not doing something! I start to think of all the things I haven't attended to. And that creates stress.

Could it be that I am always in a hurry to get to the next thing? If so, I must learn to slow down and be present to the moment. It is the wisdom of the mystics that we learn to live in the present moment. We can certainly do and accomplish much while living this way. Busyness is not incompatible to being present.

I have found that I learn from the paradoxes in life. Instead of either/or, there can be yes/and. We all a combination of various ideas, feelings, intuitions and experiences. Sorting all that out is part of examining our lives. On days when I can step back from a crowded schedule of activities it is wise to remember I need not be in a hurry to slow down. Instead, try to patient and savor the day. I hope you can take a few moments to do that as you read this latest Your Life Is Your Story newsletter.
---
Thank you to all our subscribers. I hope you enjoy this month's issue. You are receiving this e-zine because you signed up for it or someone who is subscribed passed it along to you. If a friend DID forward this to you consider subscribing by visiting our signup page . Also, let me know what you'd like to see more of in this newsletter – simply reply to this email e-zine.
While the main focus of this newsletter is to share thoughts, ideas, and insights on life story writing you should know that I offer various services and also mention some products and services that can be helpful. You are under no obligation to purchase anything, but if any of these products or services are helpful and you decide to utilize them then I am most grateful.
Thanks for reading. – Tom
---
Featured Article: Building Bridges for Art and Life
By Tom Gilbert - Copyright © March, 2016

In a world where people are too often building walls it is important to recognize that life stories can build bridges that connect us. A family history or life story can connect younger generations with their elders. It can connect people who share similar values. Our stories can bridge the gap between cultures and help people recognize that despite our differences we have many things in common.

Building bridges for the better good is better than building walls out of fear of the other.

One of the wonderful ways to build bridges so that people can connect is through the use of art. There are many artistic activities that allow for sharing lessons, values and stories. An organization based in America's heartland of Lincoln, Nebraska is using the arts to help facilitate the creation and sharing of life stories and spiritual growth. The Hildegard Center of Arts is inspired by the 12th century artist and mystic Hildegard Von Bingen. This woman was very much ahead of her time. She created sacred music, poetry, was a playwright, social critic and theologian. Her inspiration to this art center is clearly evident in a new program they have developed: Art Bridges – Lesson Plans for Enrichment, Growth and Healing.

Visit hildegardcenter.org and select "Bridges" and then "Art Bridges" to discover how the idea developed from Jean Martin (an artist, teacher and art curator) to develop lesson plans for seniors, especially ones that anyone can do. Ms. Martin was ninety at the time and her invigorating spirit and enthusiasm channeled Hildegard and motivated the HCFA to create the Art Bridges Project. Project Chair Anne Woita collaborated with many people to create a project containing more than 120 links, activities and/or lesson plans. In addition, there are 15 articles in 75 files which encompass visual art, writing, storytelling, music enrichment and even drama. I am honored to have an article I wrote (Why Tell Your Life Story?) included in a "personal stories and more" lesson that has some fun activities such as creating a persona-poem or a personal mandala.

How we go about our lives interacting with others, be they family, friends or the members of our community and the world at large, says a lot about our values and our humanity. When you preserve your life story to share these values with others you are helping to weave a great tapestry that can teach and inspire others. It is so much better than building walls and huddling in fear or criticizing those who are different from us. We don't all share the same beliefs, but we do share the same world.

You can read other life story articles here.
---
Featured Resource: Short Professional Bio
Looking to step up your professional profile? Job searching is extremely competitive - give yourself an extra edge. Check out our special offer on a One Page Professional Bio - It is affordably priced and this service can help you in many ways. I've had many clients seek me out to write their short, professional biography. Many need something for trade publications or other media exposure, or to provide for companies or organizations who need to know more about their background, personal experience and life values.

This is also an option to make a beginning on your personal history story. A 1-2 page biography can be the foundation for a more extensive personal history.
Closing Information
That's it for this month's issue. Thanks for reading. Be sure to visit our blog regularly, and here's to telling your story. Do give it some serious consideration because I just know you've got a great story to tell! Be sure to see the Get Started section.

Any comments, ideas or feedback is greatly appreciated. Just reply to this 'zine and tell me what you think!

Until next time, – keep your story alive!

Tom Gilbert
---