Greetings



"Your past is your story up to now. The future is the story yet to come. The present is where you live with that experience, your hopes and your dreams."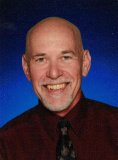 ---


Your Life is Your Story Newsletter

April 30, 2016
Issue #133 – Redeemed by Writing

From Tom Gilbert – Editor and Writer, www.your-life-your-story.com

In this Issue:

Opening remarks: Two Young Men Step It Up
Featured Article: Redeemed by Writing
Featured Resource: Personal History Awareness Month
---
Opening Remarks: Two Young Men Step It Up
One of the great joys I get is seeing those I share life with go for their dreams and reach milestones. At the end of this month I am reflecting on accomplishments of a couple of people. Two young men step it up by significant achievements.
First, my son Eric, graduated this month from the nursing program. He's been working in health care since he graduated high school in 2012 and has done a lot in these few years at University Hospital here in New Mexico. He now takes the next step in his career by practicing the great avocation of nursing. I've witnessed how hard he has worked to achieve this goal. More importantly, I've seen firsthand his calm demeanor and great compassion for others and I know he's going to be an excellent nurse.
The other young man I've known for over a decade. Ahrend Torrey (formerly known as Ahrend Walters) is a poet, writer and now, after years of study, will be an instructor at Herzing University in New Orleans, Louisiana. I chronicled his early life in the book, Believer Poet: The Mission and Early Life of Ahrend R. Walters (available online). I believe he is going to help many people and also continue to grow creatively and I look forward to his poetry and writings.

I certainly hope you get a chance to share life goals and experiences with others. It is part of what makes living so special. Our lives are our stories and the better we live our lives the more we contribute to and share in joy.
---
Thank you to all our subscribers. I hope you enjoy this month's issue. You are receiving this e-zine because you signed up for it or someone who is subscribed passed it along to you. If a friend DID forward this to you consider subscribing by visiting our signup page . Also, let me know what you'd like to see more of in this newsletter – simply reply to this email e-zine.

While the main focus of this newsletter is to share thoughts, ideas, and insights on life story writing you should know that I offer various services and also mention some products and services that can be helpful. You are under no obligation to purchase anything, but if any of these products or services are helpful and you decide to utilize them then I am most grateful.

Thanks for reading. – Tom
---
Featured Article: Redeemed by Writing
By Tom Gilbert - Copyright © April, 2016

"Like a heartbeat, timing is everything / I took a look at love when love looked at me / I've been thinking, tweakin', and rethinking / All the things that I would tell you some day / I can hear it while I'm sitting here / All alone with something to say." – Bonnie Raitt

"We have to trust that our stories deserve to be told. We may discover that the better we tell our stories the better we will want to live them." – Henri Nouwen

Why do people write? It is an extraordinary amount of work and very hard to do it well. Why do people put them through such a challenge?

Isn't it because we believe in our heart of hearts that we have something to say? It would be a great shame to have beautiful words that can uplift, celebrate, encourage and comfort others and never have them shared. This is the melancholy Bonnie Raitt sings about in her new song, All Alone With Something to Say.

Not only do we express our innermost thoughts through good heartfelt writing. We can also share with others our personal meaning. We help process our thoughts and lives through writing. We leave a record that tells others we were here and we mattered.

I love the idea of being redeemed by writing. Yes, writing can be difficult. So is climbing a mountain, running a marathon, performing surgery and giving birth. But those are all beautiful and worthy things. Take your one, wild life and share it with the world. Others need to hear your voice and you can grow so much putting into words the lessons, values, struggles and triumphs of your life story.

You can read other life story articles here.
---
Featured Resource: Personal History Awareness Month
May I introduce you to Personal History Awareness Month? Every May is the month that Personal Historians such as myself focus on the business and purpose of preserving life stories. Any month, day or year is good for that, but putting the emphasis on the importance of personal history each May allows for focused awareness of what it means to save a life, one story at a time.

The Association of Personal Historians (APH) is an organization that can give you a great deal of helpful information. I've been a member of The Life Story People since 2003. Over the years I've seen the organization grow just as the interest has grown with it for the many ways life stories and family history can be preserved. Events such as "Show and Tell", podcasts, workshops and other helpful information like how to do an Ethical Will are just part of what the organization offers. Come visit for more information.
Closing Information
That's it for this month's issue. Thanks for reading. Be sure to visit our blog regularly, and here's to telling your story. Do give it some serious consideration because I just know you've got a great story to tell! Be sure to see the Get Started section.

Any comments, ideas or feedback is greatly appreciated. Just reply to this 'zine and tell me what you think!

Until next time, – keep your story alive!

Tom Gilbert
---