Greetings



"Your past is your story up to now. The future is the story yet to come. The present is where you live with that experience, your hopes and your dreams."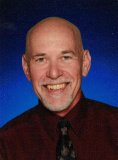 ---


Your Life is Your Story Newsletter

June 27, 2016
Issue #135 – Life Vigilance

From Tom Gilbert – Editor and Writer, www.your-life-your-story.com

In this Issue:

Opening remarks: Every Day Is the Day
Featured Article: Life Vigilance
Featured Resource: Getting Started Special
---
Opening Remarks: Every Day Is the Day
Whatever the day brings, we need to be open to it. I am quite guilty of too often projecting an agenda onto the day. There is nothing wrong with making plans, but I know in my heart it is important to leave some spaces for life to unfold. If you don't and you try to map out everything you run the risk of missing some really cool stuff. Part of the joy of living are the surprises.

I can't help but marvel during the month of June. Of all the months in the year this one seems to hold the greatest importance. So many significant events have and continue to happen in my life in June. Birthdays, anniversaries, memories of loves ones passed on, turning points in my life – it's all there in its wonderful and poignant glory.

This month has also had its share of heartbreak. The senseless killing of 49 innocents in Orlando is still much too fresh. But it did prompt the writing of the article I present as this month's featured reading, Life Vigilance.
---
Thank you to all our subscribers. I hope you enjoy this month's issue. You are receiving this e-zine because you signed up for it or someone who is subscribed passed it along to you. If a friend DID forward this to you consider subscribing by visiting our signup page . Also, let me know what you'd like to see more of in this newsletter – simply reply to this email e-zine.

While the main focus of this newsletter is to share thoughts, ideas, and insights on life story writing you should know that I offer various services and also mention some products and services that can be helpful. You are under no obligation to purchase anything, but if any of these products or services are helpful and you decide to utilize them then I am most grateful.

Thanks for reading. – Tom
---
Featured Article: Life Vigilance
By Tom Gilbert - Copyright © June 13, 2016

This month has also had its share of heartbreak. The senseless killing of 49 innocents in Orlando is still much too fresh. But it did prompt the writing of the article I present as this month's featured reading, Life Vigilance.

I don't go through life in a constant state of fear about personal safety. And I don't normally think about the end of life. However, I am finding this year more of an awareness that we are not guaranteed any particular number of days. We get what we get. So it is best to live one day at a time. And to be vigilant, to be aware, to be grateful that we have life today.

Take Nothing For Granted

Let's face it - a lot of us go through our days with a certain sense of entitlement. We take for granted that we have a home, a bed, food and the basic necessities for living.

This is not the reality for everyone. Many people are dealing with daily struggles. Some are hungry. Some are poor. Some are suffering from illness. Some are alienated from friends and family. Some are refugees.

Some are victims of random and sudden acts of violence.

Stay Connected

Because we have no guarantee for our life expectancy, it follows that we should take the opportunity every day to stay connected to others. How do we treat others? Don't let a day go by without telling people that they matter to you. Telling your family and friends you love them not only encourages them, it is good for your own wellbeing.

One of the great lessons passed on to me is that life is not about you - you are about life!

Read the full article here

You can read other life story articles here.
---
Featured Resource: Getting Started Special
I communicate with a lot of people about personal history and lifestory work. Two common themes emerge from a majority of these conversations. How do I get started? How much does it cost?

The answer to the first question is to simply begin. I realize that is a little glib – but true. You start by making a decision that you are going to preserve your story. Get out pen and paper (or your word processing device) and write why you want to preserve and share your story. Create a memory list. Get online and do some research. Think. Consider. What story and why.

The discussion of fees is always a little dicey. Before a Personal Historian can quote you a fee we need to get an idea of the type and amount of work that will be involved. To create a quality written narrative and turn it into a book will cost much more that the price of buying a finished copy you might sell online or in a store. You may not plan on selling it, but rather it give it away to share your values, experiences, insights and lessons (all good, I might add). When you hire someone to interview you, transcribe those interviews, organize the material and craft a well-written narrative of your precious life you should expect that is not unlike hiring other professionals. Quality work costs. But to help people explore this really valuable process I am offering a "Getting Started Special".

For a limited number of people I will record a 30 minute interview, transcribe it and create an interesting and well written narrative. Easily a $300 project – offered at just $100. It could be an incentive for you to preserve something important from your life story. And maybe you will want to go further. Trust me on this, $100 is a bargain for the preservation of an important part of your story. It's just a slice of life – not the whole enchilada – but it's a start. You can reply to this newsletter or send me an email and I'll contact you to discuss how to proceed. Here's to your story!
Closing Information
That's it for this month's issue. Thanks for reading. Be sure to visit our blog regularly, and here's to telling your story. Do give it some serious consideration because I just know you've got a great story to tell! Be sure to see the Get Started section.

Any comments, ideas or feedback is greatly appreciated. Just reply to this 'zine and tell me what you think!

Until next time, – keep your story alive!

Tom Gilbert
---