Greetings



"Your past is your story up to now. The future is the story yet to come. The present is where you live with that experience, your hopes and your dreams."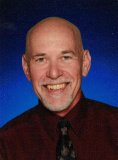 ---


Your Life is Your Story Newsletter

July 27, 2016
Issue #136 – I've Got a Feeling

From Tom Gilbert – Editor and Writer, www.your-life-your-story.com

In this Issue:

Opening remarks: Politics as Unusual
Featured Article: I've Got a Feeling
Featured Resource: Getting Started Special
---
Opening Remarks: Politics as Unusual
The political scene has been front and center this month. The two major political parties in the USA (Republicans and Democrats) held their conventions and nominated their presidential candidates. A democracy where the people are free to choose their representation is one of the founding principles of this nation. But the rhetoric seems to be pretty negative in this election cycle.

Regardless of who people are supporting for president it seems that polite discourse is hard to find. I don't use my site as a platform for political posturing. I merely am commenting on what I've been observing. And frankly, I think we can do better. Good dialog and seeking to understand each other is important before we make a big deal over our differences.

It really doesn't seem like politics as usual. More like politics as unusual. What can we, the citizens do? Stay informed, keep an open mind, be respectful and vote your conscious.
---
Thank you to all our subscribers. I hope you enjoy this month's issue. You are receiving this e-zine because you signed up for it or someone who is subscribed passed it along to you. If a friend DID forward this to you consider subscribing by visiting our signup page . Also, let me know what you'd like to see more of in this newsletter – simply reply to this email e-zine.

While the main focus of this newsletter is to share thoughts, ideas, and insights on life story writing you should know that I offer various services and also mention some products and services that can be helpful. You are under no obligation to purchase anything, but if any of these products or services are helpful and you decide to utilize them then I am most grateful.

Thanks for reading. – Tom
---
Featured Article: I've Got a Feeling
By Tom Gilbert - Copyright © July 27 2016

Everyone has feelings. We all go through the gamut of emotions, often many different ones in a single day. You can be happy, sad, mad, glad, angry, outraged, cynical or romantic – to name but a few.

These feelings often define who we think we are. But let's explore that more closely. Are you always happy? Forever sad? Continually cynical? It's unlikely. The fact that we are human and have emotions is one thing; how we act and react to life situations varies depending on our maturity and our ability to "roll with the punches".

It might surprise you to realize you are not your feelings. Feelings do influence us, but how you feel about something doesn't have to determine your outlook. Humans have a great capacity for reflection. When we use it to help us process our emotions, and our experiences, we have the opportunity for growth.

I believe we can use our feelings to help us tap into our life stories. When you ponder an experience from life the memory may arouse certain emotions. You should explore this when you are reminiscing and writing. How does the recollection of experiences make you feel? What are the primary emotions? How do you feel about both the experience and the memory of the experience?

The emotions that rise to the surface when I recall sitting with my mother in her dying days is still powerful ten years later. I was both sad and grateful to be present with her and to have known her unconditional love.

Contrast that life experience with being at an inspired, freewheeling Grateful Dead concert. That was joyful and transcendent. It was entirely different than when my mom died, but it still elicited strong feelings.

I find it helpful to journal about my life on a regular basis. If you keep a journal then you can go back to read previous entries and recall your feelings from that time in your life.

A lot is happening in our world that is generating strong emotional responses. The political conventions in the United States as the Republicans and the Democrats select their Presidential candidates for the election in November has created a plethora of responses ranging from enthusiasm, anger, fear, cynicism and hope.

The horrible violence of this summer also has people "feeling" upset. Despite what goes on in our world and our lives, it is helpful to remember that we are not our feelings. It takes some spiritual discipline to hold the tension of the moment, be it good or bad. Trust that you are stronger than you think. You've probably heard it before, but it is good to remember that, for better or worse, this too will pass.

And when it does, then look back and see how you grew through it all.

You can read other life story articles here.
---
Featured Resource: Getting Started Special
I communicate with a lot of people about personal history and lifestory work. Two common themes emerge from a majority of these conversations. How do I get started? How much does it cost?

The answer to the first question is to simply begin. I realize that is a little glib – but true. You start by making a decision that you are going to preserve your story. Get out pen and paper (or your word processing device) and write why you want to preserve and share your story. Create a memory list. Get online and do some research. Think. Consider. What story and why.

The discussion of fees is always a little dicey. Before a Personal Historian can quote you a fee we need to get an idea of the type and amount of work that will be involved. To create a quality written narrative and turn it into a book will cost much more that the price of buying a finished copy you might sell online or in a store. You may not plan on selling it, but rather it give it away to share your values, experiences, insights and lessons (all good, I might add). When you hire someone to interview you, transcribe those interviews, organize the material and craft a well-written narrative of your precious life you should expect that is not unlike hiring other professionals. Quality work costs. But to help people explore this really valuable process I am offering a "Getting Started Special".

For a limited number of people I will record a 30 minute interview, transcribe it and create an interesting and well written narrative. Easily a $300 project – offered at just $100. It could be an incentive for you to preserve something important from your life story. And maybe you will want to go further. Trust me on this, $100 is a bargain for the preservation of an important part of your story. It's just a slice of life – not the whole enchilada – but it's a start. You can reply to this newsletter or send me an email and I'll contact you to discuss how to proceed. Here's to your story!
Closing Information
That's it for this month's issue. Thanks for reading. Be sure to visit our blog regularly, and here's to telling your story. Do give it some serious consideration because I just know you've got a great story to tell! Be sure to see the Get Started section.

Any comments, ideas or feedback is greatly appreciated. Just reply to this 'zine and tell me what you think!

Until next time, – keep your story alive!

Tom Gilbert
---