Greetings



"Your past is your story up to now. The future is the story yet to come. The present is where you live with that experience, your hopes and your dreams."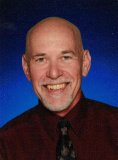 ---


Your Life is Your Story Newsletter

August 31, 2016
Issue #137 – The Measure of a Life

From Tom Gilbert – Editor and Writer, www.your-life-your-story.com

In this Issue:

Opening remarks: Gone Too Soon
Featured Article: The Measure of a Life
Featured Resource: LifePosts
---
Opening Remarks: Gone Too Soon
The past week has been kind of tough here in Albuquerque. Two young girls, ten and eleven, in two different situations, had their lives taken. Robbed of their lives and gone too soon. It is hard enough to hear about murders, but the deaths of these innocents was heart wrenching.

Even out of tragedy there is the possibility of something positive. People in our town have rallied around the families and friends after the sad deaths. One of the girls was killed just a couple of days before her tenth birthday. On Sunday, her actual birthday, the community gathered at a park and held a "heavenly birthday party" for Victoria. Poignant and sad, but also somewhat redeeming to see that people have compassion. As I write in this month's featured article, the measure of a life is more than the number of days lived.
---
Thank you to all our subscribers. I hope you enjoy this month's issue. You are receiving this e-zine because you signed up for it or someone who is subscribed passed it along to you. If a friend DID forward this to you consider subscribing by visiting our signup page . Also, let me know what you'd like to see more of in this newsletter – simply reply to this email e-zine.

While the main focus of this newsletter is to share thoughts, ideas, and insights on life story writing you should know that I offer various services and also mention some products and services that can be helpful. You are under no obligation to purchase anything, but if any of these products or services are helpful and you decide to utilize them then I am most grateful.

Thanks for reading. – Tom
---
Featured Article: The Measure of a Life
By Tom Gilbert - Copyright © August 31, 2016

What is the measure of a life? We all wonder about that, right?

Each life is unique; there are similarities, to be sure, but there is only one you. There will never be another person quite like you. Since we each have one life to live we should make the most of it. The life you live is a gift and your story is made up of all the experiences you share from your journey.

The way we measure a life should include consideration of what we contribute to others. The way we interact with our family, friends, community and the world really matters.

I am a strong believer in the sharing of our experiences. We can all learn from each other and I suppose that's the teacher in me talking. But isn't it true? Don't we learn from our interaction with other people and the world around us?

Legacy is a word that gets bantered about when we talk about life contributions and how we've made our mark. I think it is important that we don't wait until the end of our lives to decide on what is important. Make plans to share your values and gifts before you die, before you cross the finish line of life. And while you're at it, really think about how you can be a positive influence.

Gene Wilder, the very funny and also very kind and compassionate actor, just passed away. Reading about his life and what mattered to him and how he treated people makes me admire him more than I already did (blog post).

None of us knows exactly how many days we get in our lives. Make the most of it. Live a day at a time to the fullest. Say please and thank you, laugh a lot, cry when you need to, comfort others and keep a heart full of gratitude. Then when the end comes the measure of your life will be full, a cup spilling over with good memories for those who've known you.

You can read other life story articles here.
---
Featured Resource: LifePosts
I recently found out about a new online resource for sharing special life moments. These moments could include anniversaries, births, graduations, memorials (for people and pets!), rites of passage and just about any other significant milestone you can think of.

LifePosts (lifeposts.com) gives you a platform to build an engaging online milestone that is both beautiful and free. The technology is powerful. It's easy to use. The potential is big. I've started playing with it to create my own presence. You could use it for personal history and life story preservation. Spend some time exploring it and let me know what you think. I am not connected with the company in any way and I am not being compensated in telling you about it. But I like what they are doing and anything that enhances saving life stories and experiences is a good thing.
Closing Information
That's it for this month's issue. Thanks for reading. Be sure to visit our blog regularly, and here's to telling your story. Do give it some serious consideration because I just know you've got a great story to tell! Be sure to see the Get Started section.

Any comments, ideas or feedback is greatly appreciated. Just reply to this 'zine and tell me what you think!

Until next time, – keep your story alive!

Tom Gilbert
---