Greetings



"Your past is your story up to now. The future is the story yet to come. The present is where you live with that experience, your hopes and your dreams."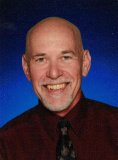 ---


Your Life is Your Story Newsletter

September 30, 2016
Issue #138 – The Talk Worth Having

From Tom Gilbert – Editor and Writer, www.your-life-your-story.com

In this Issue:

Opening remarks: Debate Baiting
Featured Article: The Talk Worth Having
Featured Resource: FSF on Twitter
---
Opening Remarks: Debate Baiting
When people get together and talk politics you know it can sometimes get heated. That is particularly true in this presidential election year. The worse offenders seem to be the candidates. We don't set a good example for our young people when we can't have civil discussions. It is okay to agree to disagree. But name calling and being rude – well, all I can say is my mama taught me better.

One of the things we should watch out for and avoid is baiting others. You know, throwing out a remark sure to raise the hackles of another. I have a sense of humor and I think it can be alright to tease a little. But that's not what I am referring to here. I'm talking about purposely trying to "get someone's goat".

This month's newsletter focuses on having a talk worth having, and that's not a debate, but rather the talk of a lifetime. I hope you enjoy the issue and that you think about having such a talk in October which happens to be Family History Month.
---
Thank you to all our subscribers. I hope you enjoy this month's issue. You are receiving this e-zine because you signed up for it or someone who is subscribed passed it along to you. If a friend DID forward this to you consider subscribing by visiting our signup page . Also, let me know what you'd like to see more of in this newsletter – simply reply to this email e-zine.

While the main focus of this newsletter is to share thoughts, ideas, and insights on life story writing you should know that I offer various services and also mention some products and services that can be helpful. You are under no obligation to purchase anything, but if any of these products or services are helpful and you decide to utilize them then I am most grateful.

Thanks for reading. – Tom
---
Featured Article: The Talk Worth Having

By Tom Gilbert - Copyright © September 30, 2016

Can we talk?

That's a line that has often preceded some disturbing news. I have had bosses ask that just before telling me I was fired or laid off. Women asking that can mean trouble, something I know from experience as a grown man with my wife and as a little boy with my mother. Take that with a grain of salt and a dash of sarcasm.

The talk I am referring to, the talk worth having, is one with a family member, preferably an elder who can tell you about their life experiences. They can share from their heart about growing up, dealing with life's various challenges and pleasures, and passing on family history and values.

October is a great month to have this kind of talk. It's Family History Month and during this month the Funeral and Memorial Information Council (FAMIC) encourages you to focus on Having the Talk of a Lifetime. This is a grassroots public outreach initiative to have the talk that matters for family and friends and encompasses hopes, dreams, accomplishments, pleasures, talents, values, the little details and the big events. There are many ways to prepare for such a talk. As I've mentioned on my blog recently, you should consider where, when, with who and how to have such a talk.

A number of events around the country are being facilitated by personal historians and FAMIC. I'm going to be part of one on Saturday, October 15, hosted by Avista Cremation and Burial Services and held at the Montecito, an assisted living retirement community. We will do an "Adult Show and Tell", share some stories and teach you how to have the talk of a lifetime. The Funeral Service Foundation and the National Funeral Directors Association have been really helpful in spearheading these events around the country. They want people to know that before you die you want to make the most of living. Check out Talk of a Lifetime and also the Facebook page.

You can read other life story articles here.
---
Featured Resource: FSF on Twitter
As part of promoting important legacy talks and family history the Funeral Service Foundation has a Twitter page with lots of good posts promoting National Family History Month . Follow, tweet and be part of celebrating life!
Closing Information
That's it for this month's issue. Thanks for reading. Be sure to visit our blog regularly, and here's to telling your story. Do give it some serious consideration because I just know you've got a great story to tell! Be sure to see the Get Started section.

Any comments, ideas or feedback is greatly appreciated. Just reply to this 'zine and tell me what you think!

Until next time, – keep your story alive!

Tom Gilbert
---