Greetings



"Your past is your story up to now. The future is the story yet to come. The present is where you live with that experience, your hopes and your dreams."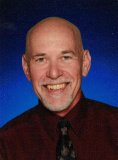 ---


Your Life is Your Story Newsletter

October 31, 2016
Issue #139 – Trick or Treat Down Memory Lane

From Tom Gilbert – Editor and Writer, www.your-life-your-story.com

In this Issue:

Opening remarks: Cubs and Indians
Featured Article: Trick or Treat Down Memory Lane
Featured Resource: Talk of a Lifetime
---
Opening Remarks: Cubs and Indians
This year's World Series has a couple of baseball teams battling it out who haven't won a championship in a long time. The Cleveland Indians have the longest drought in the American League, last winning in 1948. It has been even longer for the Chicago Cubs. They have the longest time since a World Series win of any team by far – 108 years. The last time they won it was 1908 when cars were still a novelty, as was radio. Theodore Roosevelt declined to run for a third term and William Howard Taft was elected president.

Whether you are a baseball fan or not (yes, I am), this year is historic as one of those teams will finally bring home a championship to their city. Chalk up another significant event for 2016 and for October, which was Family History Month.

---

Thank you to all our subscribers. I hope you enjoy this month's issue. You are receiving this e-zine because you signed up for it or someone who is subscribed passed it along to you. If a friend DID forward this to you consider subscribing by visiting our signup page . Also, let me know what you'd like to see more of in this newsletter – simply reply to this email e-zine.

While the main focus of this newsletter is to share thoughts, ideas, and insights on life story writing you should know that I offer various services and also mention some products and services that can be helpful. You are under no obligation to purchase anything, but if any of these products or services are helpful and you decide to utilize them then I am most grateful.

Thanks for reading. – Tom
---
Featured Article: Trick or Treat Down Memory Lane
By Tom Gilbert - Copyright © October, 2016

The biggest holiday of the year for pretending you are someone you are not is today. Halloween has become a party day with costumes and candy. Its origins go way back, though, to All Hallows Eve, the night before All Saints Day, a Christian holiday to honor those who've died and gone to Heaven. And like a lot of Christian holidays (holy days), they often were days that competed with the observances of other religions or pagan festivals.

That's not the point, however, of my reminiscing. I am thinking about what Halloween was like "back in the day", forty and fifty years ago. So, join me for a little Trick or Treating Down Memory Lane

When I was around ten or twelve most kids made their own costumes. It was uncommon to find good store-bought outfits. We put holes in sheets for eyes and arms and went as ghosts. Or we tied bandanas to our heads and added a few other accessories to become pirates. Cowboys, Indians, princesses, clowns (not the creepy scary kind), gypsies or maybe an astronaut. If you were really clever and took the time you might put together a good mummy, werewolf or Frankenstein monster outfit.

Trick or Treating was also different then. Neighborhoods seemed safer and neighbors were, well, "neighborly". There might be the cool dad who had "brains in a bowl" (mix up some oatmeal and jello) and would play scary music and be downright frightening as he handed out the treats. Oohs and aahs from parents admiring how cute or clever our costumes were, good-natured fun and stomach aches from our haul of candy treasure are all part of my memories.

Years later with my own kids we would celebrate, but it started becoming more safety conscious. Going to the mall or another family's house for a party became more common, as did store bought costumes. And nowadays there is a whole industry for costumes and Halloween decorations, but it feels pretty commercialized to me.

Do I sound like an old fogey? Yeah, maybe. But let's face it, time marches on and you can't blame me for looking back with a Halloween tinted eye mask. I hope you have a little spooky fun and remember to keep it fun for the kids.

You can read other life story articles here.
---
Featured Resource: Talk of a Lifetime
During the month of October the Funeral and Memorial Information Council (FAMIC) has been encouraging people to focus on Having the Talk of a Lifetime. This is a grassroots public outreach initiative to have the talk that matters for family and friends and encompasses hopes, dreams, accomplishments, pleasures, talents, values, the little details and the big events. There are many ways to prepare for such a talk. As I've mentioned on my blog recently, you should consider where, when, with who and how to have such a talk. It doesn't have to be Family History Month. Anytime is good and with the holidays coming up there will be lots of opportunities to get together and have The Talk of a Lifetime.
Closing Information
That's it for this month's issue. Thanks for reading. Be sure to visit our blog regularly, and here's to telling your story. Do give it some serious consideration because I just know you've got a great story to tell! Be sure to see the Get Started section.

Any comments, ideas or feedback is greatly appreciated. Just reply to this 'zine and tell me what you think!

Until next time, – keep your story alive!

Tom Gilbert
---