Greetings



"Your past is your story up to now. The future is the story yet to come. The present is where you live with that experience, your hopes and your dreams."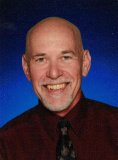 ---


Your Life is Your Story Newsletter

February 19, 2017
Issue #142 Memoir Leader

From Tom Gilbert – Editor and Writer, www.your-life-your-story.com

In this Issue:

Opening remarks: Readers Are Leaders
Featured Article: Memoir Leader
Featured Resource: Start Your Memoir
---
Opening Remarks: Readers Are Leaders

I regularly remind my 5th grade students about the importance of reading. Reading well and reading for both education and enjoyment opens your mind and heart to wonderful new worlds. Discovering the joy of the journey a good book can take you on is not to be missed!

There is an expression – readers are leaders. Study the lives of notable historic leaders and you will find this to be true.

An article from StartUS Magazine by Dave Olsen makes a strong case for why readers make better leaders. Among his many points are that reading can elevate us above our current situation and give us perspective. Reading helps us build our expertise and it can provide an escape, one that fires our imagination. I heartily agree and especially think it is important we read biographies, memoirs and life stories. I find inspiration and appreciation for life by discovering the experiences of others.
---

Thank you so much for being part of the Your Life Is Your Story community. Thanks to all our subscribers. I hope you enjoy this month's issue. You are receiving this e-zine because you signed up for it or someone who is subscribed passed it along to you. If a friend DID forward this to you consider subscribing by visiting our signup page . Also, let me know what you'd like to see more of in this newsletter – simply reply to this email e-zine.

While the main focus of this newsletter is to share thoughts, ideas, and insights on life story writing you should know that I offer various services and also mention some products and services that can be helpful. You are under no obligation to purchase anything, but if any of these products or services are helpful and you decide to utilize them then I am most grateful.

Thanks for reading. – Tom
---
Featured Article: Memoir Leader
By Tom Gilbert - Copyright © February, 2017

Being a leader in any category takes time, work and dedication.

For life story writers, a memoir leader is someone who not only has done the hard work of writing about their life, they have also encouraged, coached and taught others the importance of preserving their life journeys.

Denis Ledoux is a leader in memoir coaching. He has helped a large number of writers and aspiring writers. His site, The Memoir Network, offers a lot of free material. But dig deeper, and with some worthwhile investment of time and a few dollars you can become someone who can rightfully make the claim that you are a writer.

I have worked with Denis. And I have also helped others to preserve their stories by writing, co-writing, coaching and instructing. Much of what I pass on has been experience and knowledge shared through my work with Denis and his various memoir writing packages. Perhaps now is the time for you to begin working with a qualified life story coach.

Currently you can take advantage of special savings on the Memoir Start Up Package from Denis Ledoux's The Memoir Network. Visit this page and if you use the code "library" you can take an additional $10 off the current discounted $69 price.

Save time and money and find the help you need by joining this writing community of fellow memoir writers, but more importantly start preserving your important life story.

You can read other life story articles here.
---
Featured Resource: Start Your Memoir
What are you doing to finally get going on writing your memoir? If you are serious about your life story and passing along your experiences and sharing your values with others then you must start somewhere and sometime. Just thinking or talking about it won't get the job done. As the saying goes, "If nothing changes, nothing changes."

Go here and look around. I offer several options and ways to begin the memoir process. Start your memoir by getting the help you need. It starts with that first step.
Closing Information
That's it for this month's issue. Thanks for reading. Be sure to visit our blog regularly, and here's to telling your story. Do give it some serious consideration because I just know you've got a great story to tell! Be sure to see the Get Started section.

Any comments, ideas or feedback is greatly appreciated. Just reply to this 'zine and tell me what you think!

Until next time, – keep your story alive!

Tom Gilbert
---