Greetings



"Your past is your story up to now. The future is the story yet to come. The present is where you live with that experience, your hopes and your dreams."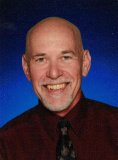 ---


Your Life is Your Story Newsletter

May 28, 2017
Issue #145 – Memory Lane

From Tom Gilbert – Editor and Writer, www.your-life-your-story.com

In this Issue:

Opening remarks: United We Stand
Featured Article: Memory Lane
Featured Resource: Good Time to Become a Personal Historian
---
Opening Remarks: United We Stand
It is hard to stay united when so many people argue over their differences

We have to look at the big picture to recognize that despite our differences in opinions over politics, religion, and lifestyle choices we are all still part of one big family. We have one planet and we need to share it. Here in the United States of America it grieves me to see us be so divided. I hope that on this Memorial Day Weekend we can look past our differences to the common ground of our rights to freedom and equality, something many gave their lives for.

---

Thank you so much for being part of the Your Life Is Your Story community. Thanks to all our subscribers. I hope you enjoy this month's issue. You are receiving this e-zine because you signed up for it or someone who is subscribed passed it along to you. If a friend DID forward this to you consider subscribing by visiting our signup page . Also, let me know what you'd like to see more of in this newsletter – simply reply to this email e-zine.

While the main focus of this newsletter is to share thoughts, ideas, and insights on life story writing you should know that I offer various services and also mention some products and services that can be helpful. You are under no obligation to purchase anything, but if any of these products or services are helpful and you decide to utilize them then I am most grateful.

Thanks for reading. – Tom
---
Featured Article: Memory Lane
By Tom Gilbert - Copyright © May, 2017

For me, there may be no better month for memories than the month of May.

I realize that is a highly subjective statement. In truth, any month can be a good month for memories. It all depends on your life journey and what happens in a particular month.

The reason the month of May is most significant for memories to me is because it is typically the month that personal historians promote the awareness of personal history (see the article, May is Personal History Awareness Month). So it makes a great time to journey down memory lane.

For years the Association of Personal Historians (APH) has promoted this. Sadly, this May the association could no longer stave off their financial difficulties and the organization had to close its doors after 21 years. It was hard to get this news and it took a while to process it. I have been a member since 2003 and the APH has helped me become a better specialist in the life story field. Although the organization was unable to stay solvent the growth in life story and personal history work continues. There are many people who find this work to be fulfilling on many levels. A writer and personal historians, Pat McNees, writes about this eloquently following the news of the APH's demise (see the Featured Resource below).

The month of May serves as the ending of each school year. In addition to life story work I also teach school. It's a field I entered in 2011 and it goes hand-in hand with preserving the important events of our lives. I like to teach my students about the importance of living a full life and honoring their experiences, as well as those of their family.

IOver the years May has been a time of reflection for me. I wrote about it with the article, Memories for the Merry Month of May Memories for the Merry Month of May .

I invite you to read these and other life story articles here.
---
---
Featured Resource: Good Time to Become a Personal Historian
Pat McNees, a writer, editor and life story coach, is passionate about preserving personal history. She was a past president of the Association of Personal Historians/

On the heels of the demise of the APH she wrote an encouraging articleIs it still a great time to become a personal historian?. She explains what personal history is and the diversity of people who work in this field. A lot of good points in the post and I encourage you to check it out, as well as the services she offers.
Closing Information
That's it for this month's issue. Thanks for reading. Be sure to visit our blog regularly, and here's to telling your story. Do give it some serious consideration because I just know you've got a great story to tell! Be sure to see the Get Started section.

Any comments, ideas or feedback is greatly appreciated. Just reply to this 'zine and tell me what you think!

Until next time, – keep your story alive!

Tom Gilbert
---