Greetings



"Your past is your story up to now. The future is the story yet to come. The present is where you live with that experience, your hopes and your dreams."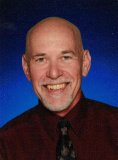 ---


Your Life is Your Story Newsletter

June 30, 2017
Issue #146 – Heaviest Wedding Ever

From Tom Gilbert – Editor and Writer, www.your-life-your-story.com

In this Issue:

Opening remarks: Hot Town, Summer in the City
Featured Article: Heaviest Wedding Ever
Featured Resource: Personalized Life Journey Markers
---
Opening Remarks: Hot Town, Summer in the City
Hot town, summer in the city, back of my neck getting dirty and gritty!

So goes the lyrics to a song by the Lovin' Spoonful. It has been a hot month in Albuquerque and across the southwestern United States. But, as we like to say, "at least it's a dry heat."

Dry or not, when the temperature reaches 100 degrees it is nice to have air conditioning. I am glad I do! Still, summertime is my favorite time of year. I like the warmer weather and the time to relax a bit. I hope you are getting a chance to enjoy your summer.


---
Thank you so much for being part of the Your Life Is Your Story community. Thanks to all our subscribers. I hope you enjoy this month's issue. You are receiving this e-zine because you signed up for it or someone who is subscribed passed it along to you. If a friend DID forward this to you consider subscribing by visiting our signup page . Also, let me know what you'd like to see more of in this newsletter – simply reply to this email e-zine.

While the main focus of this newsletter is to share thoughts, ideas, and insights on life story writing you should know that I offer various services and also mention some products and services that can be helpful. You are under no obligation to purchase anything, but if any of these products or services are helpful and you decide to utilize them then I am most grateful.

Thanks for reading. – Tom
---
Featured Article: Heaviest Wedding Ever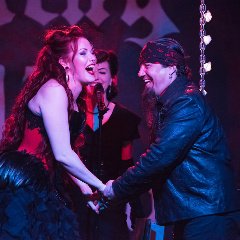 By Tom Gilbert - Copyright © June, 2017

June is traditionally a month for weddings. But not every wedding is traditional.

I had the pleasure this month of attending the wedding of my niece, Kelsey. She is an adventurous woman and she and her fiancé planned a wedding that was very different from most.

Brooklyn, New York was the city and the venue for the wedding was a heavy metal bar, Lucky 13. It was a very fun and different ceremony, one that truly rocked! In fact, they were billing it as the Heaviest Wedding Ever. The groom, Jeff, owns the bar and he and Kelsey went to great lengths to have a special ceremony that fit their personalities. So there was loud rock music, Harley Davidson motorcycles, tattoos and spirited personalities. They definitely did it their way.

Finding your soul mate and pledging to wed, to love and be there for each other are key hallmarks of marriage. Many people choose traditional ceremonies, but not everyone wants to do it in a "traditional" fashion. Who says, short of the legal requirements, that there has to be some kind of rule book on how to do it?

The same can be said for how you tell your life story. There are many ways to do it and you while there are some formats that work well, if you decide you want to be different and present your story in a non-traditional way, then go for it. What matters is that you do something to preserve the story of your life.

Over the years I have written about different ways to approach preserving your personal history. Read some of the life story articles here.


---
Featured Resource: Personalized Life Journey Markers
A unique way to preserve the life journey destinations that are very meaningful to you is through Personalized Mile Markers

How would you like a customized journey marker to show off your favorite spots in life? Personalized Journey Markers come in a variety of styles (hanging, tabletop and post, to mention a few). Each one is made to order and is a unique "mile marker" for your life journey. You can find just this thing at Personalized Journey Markers . If you place an order be sure to enter the access code Your Life.
Closing Information
That's it for this month's issue. Thanks for reading. Be sure to visit our blog regularly, and here's to telling your story. Do give it some serious consideration because I just know you've got a great story to tell! Be sure to see the Get Started section.

Any comments, ideas or feedback is greatly appreciated. Just reply to this 'zine and tell me what you think!

Until next time, – keep your story alive!

Tom Gilbert
---