Greetings



"Your past is your story up to now. The future is the story yet to come. The present is where you live with that experience, your hopes and your dreams."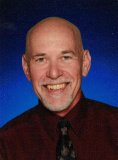 ---


Your Life is Your Story Newsletter

July 30, 2017
Issue #147 – In Better or Worse Health

From Tom Gilbert – Editor and Writer, www.your-life-your-story.com

In this Issue:

Opening remarks: Pick Up a Good Book
Featured Article: In Better or Worse Health
Featured Resource: Sample Writing
---
Opening Remarks: Pick Up a Good Book
One of the things I enjoy about summer is that I can find more time to read. I love to read. But during many months of the year I don't get to do much reading for personal enjoyment. As both a life story writer and a school teacher is seems that most of the reading I do is business and educational related.

That's not bad. In fact, I enjoy learning and growing. It's a lifelong pursuit and a necessary part of my career work.

Oh, but the pleasure of reading a novel or a memoir purely for the joy and entertainment is not to be underestimated. Currently I am finishing up a mystery thriller, The Girl on the Train by Paula Hawkins and also a memoir, Born To Run by Bruce Springsteen. I hope you find time to read. There are countless benefits.


---
Thank you so much for being part of the Your Life Is Your Story community. Thanks to all our subscribers. I hope you enjoy this month's issue. You are receiving this e-zine because you signed up for it or someone who is subscribed passed it along to you. If a friend DID forward this to you consider subscribing by visiting our signup page . Also, let me know what you'd like to see more of in this newsletter – simply reply to this email e-zine.

While the main focus of this newsletter is to share thoughts, ideas, and insights on life story writing you should know that I offer various services and also mention some products and services that can be helpful. You are under no obligation to purchase anything, but if any of these products or services are helpful and you decide to utilize them then I am most grateful.

Thanks for reading. – Tom
---
Featured Article: In Better or Worse Health
By Tom Gilbert - Copyright © July 30, 2017

We all deal with health issues. In better or worse health, we live our lives. Painfully obvious, I know.

What is also painfully obvious is that health care coverage is itself not well. At least in the United States health care coverage is, frankly, unhealthy.

By this I don't mean that there are not good health care providers, the doctors, nurses, medical technicians and care givers who really care about treating people with compassion and skill. There are. However, our health insurance system has a lot of problems. Regardless of whether you support ACA (the Affordable Care Act) or some other yet to be determined approach, health insurance in our country is extremely expensive and not always easy to use. Even when you have health insurance you often have to navigate a confusing and complicated system of premiums, high deductibles and high co-payments.

I am not writing this article to tackle the health insurance system. Rather, I want to get out on the table the importance of our lives and our stories that include how we deal with these issues, in good health and bad.

I am lucky. Thus far in my 61 years I've been fortunate to stay healthy. No major problems. I realize this isn't true for a lot of people and it pains me to see others struggle with both the difficulties of getting well on top of the mental and emotional anguish of how to afford their medical expenses.

In the past month this came to the forefront for one of my nephews. He suffered a burst appendix and went through two surgeries and about a month in the hospital. Thankfully, he is recovering. But now he is faced with huge medical bills. He's only 33, a very talented artist, and a hard working motorcycle mechanic. He's got a loving wife and lots of support from family and friends. He has lived life simply and health insurance hasn't been something he could afford. Why should he, or anyone else like him, be penalized for this?

There are ways to deal with financial hardship. You can apply for assistance. You can ask people to help. Using something like Go Fund Me can be quite useful. But most people don't like to ask for a handout.

Our health is one of our most cherished things. How we feel and how our daily lives proceed can be greatly affected by our well-being.

I was so impressed with how my sister, the mother of my nephew with the burst appendix, jumped into action. She traveled to be with him, gave him pep talks, comforted and consoled, and also is making sure she is an advocate for his recovery. That's love in action and something that a lot of people do with injured or sick family and friends. There are stories from these times that can and should be remembered.

Take some time to consider the life you are living and the lives of others. How is health a part of the story? Good health, poor health, and somewhere in between, we must remember that we have our bodies as vehicles for the amazing journey we are all on. Take care of it, yes, but also help take care of those around you. It is an experience that we all need to have. We need to hold hands, look others in the eye, shed a tear or give a smile and let each other know that we are in this life journey together.

Read other life story articles here.


---
Featured Resource: Sample Writing
People like to know if a writer or personal historian can truly do a good job telling their story. I completely understand. I like to write and I have done a number of projects for others. Sometimes I do all the interviewing and writing. Other times I work more as a coach or co-writer. The approach is up to the client and their desires and what makes them comfortable in the working relationship.

I have included a number of sample writings on my website so that you can get an idea of my ability and style of writing. Take a look at the Sample Writing page.
Closing Information
That's it for this month's issue. Thanks for reading. Be sure to visit our blog regularly, and here's to telling your story. Do give it some serious consideration because I just know you've got a great story to tell! Be sure to see the Get Started section.

Any comments, ideas or feedback is greatly appreciated. Just reply to this 'zine and tell me what you think!

Until next time, – keep your story alive!

Tom Gilbert
---