Greetings



"Your past is your story up to now. The future is the story yet to come. The present is where you live with that experience, your hopes and your dreams."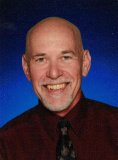 ---


Your Life is Your Story Newsletter

September 30, 2017
Issue #148 – This Is Your Life-Time

From Tom Gilbert – Editor and Writer, www.your-life-your-story.com

In this Issue:

Opening remarks: A Wild September
Featured Article: This Is Your Life-Time
Featured Resource: Talk of a Lifetime
---
Opening Remarks: A Wild September
Wow, what a month September has been for world events!

There have been hurricanes, earthquakes, some unnerving nuclear weapons "saber rattling" from North Korea and confrontational response from the White House.

On top of that there continues to be a vibe of divisiveness. But I refuse to be a cynic or pessimist. I know the human spirit is ultimately good and strong. Out of every tragedy we witness people being heroic and compassionate. That gives me hope


---
Thank you so much for being part of the Your Life Is Your Story community. Thanks to all our subscribers. I hope you enjoy this month's issue. You are receiving this e-zine because you signed up for it or someone who is subscribed passed it along to you. If a friend DID forward this to you consider subscribing by visiting our signup page . Also, let me know what you'd like to see more of in this newsletter – simply reply to this email e-zine.

While the main focus of this newsletter is to share thoughts, ideas, and insights on life story writing you should know that I offer various services and also mention some products and services that can be helpful. You are under no obligation to purchase anything, but if any of these products or services are helpful and you decide to utilize them then I am most grateful.

Thanks for reading. – Tom
---
Featured Article: This Is Your Life-Time
By Tom Gilbert - Copyright © September 30, 2017

All of us have one lifetime in which we experience many things. Life events big and small make up your life-time.

With everything going on in the world lately I can't help but ponder how my life fits in context with world events. I am grateful that things are pretty calm for me and that I am safe with a home, family, friends and a good job.

It is obvious from anyone following the news that this is not the case for many people. Earthquakes in Mexico, catastrophic hurricanes in the Caribbean, protests in the United States over race issues, along with news of nuclear weapons development in North Korea has us on edge.

"When the going gets tough…" – you know how the saying goes. But we can't be flippant. These are real life issues that are significant. Our lifetime is witnessing global issues that are important.

How this fits in with your personal history and your life story is worth pondering. I wrote an article five years ago on the anniversary of the 9-11 terrorist attacks about the importance of world events and history and the context of your story. You can read Your Memoir and the Larger World and see what you think.

When I journal I write about the things that are happening in my life. Frequently it has to do with work (I teach at an elementary school), family, my spiritual journey and even reflections on books I've read or movies I've recently watched. When big news stories keep happening it causes me to pause and consider how it affects me, and then I write about that. If I choose down the road in a memoir to write about this time my journal entries will help me remember my frame of mind during this turbulent period in the world.

Regardless of life circumstances, what I do believe and pass on to you (for what it is worth) is that our lives matter and we all can do something to spread some cheer, comfort and strength.

Read other life story articles here.


---
Featured Resource: Talk of a Lifetime
October is Family History Month and one way you can mark this occasion is by having "The Talk of a Life Time".

October and into November are great times to get together with a loved one, preferably one with a fair amount of life experience, such as a grandparent or elder, and Have the Talk of a Lifetime. Take a look at the Up Close Profile about this initiative developed by the Funeral and Memorial Information Council (FAMIC).
Closing Information
That's it for this month's issue. Thanks for reading. Be sure to visit our blog regularly, and here's to telling your story. Do give it some serious consideration because I just know you've got a great story to tell! Be sure to see the Get Started section.

Any comments, ideas or feedback is greatly appreciated. Just reply to this 'zine and tell me what you think!

Until next time, – keep your story alive!

Tom Gilbert
---