Greetings



"Your past is your story up to now. The future is the story yet to come. The present is where you live with that experience, your hopes and your dreams."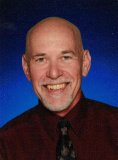 ---


Your Life is Your Story Newsletter

November 24, 2017
Issue #149 – This is the Story of Us

From Tom Gilbert – Editor and Writer, www.your-life-your-story.com

In this Issue:
Opening remarks: Showing Gratitude through Listening
Featured Article: This is the Story of Us
Featured Resource: Your Historical Life-Line
---
Opening Remarks: Showing Gratitude through Listening
The Thanksgiving Holiday is one of my favorite times of the year. I usually get a couple of days off from work and I love gathering with family, eating a good meal, giving thanks for the many blessings in our lives, and catching up with everyone.

We live such busy lives and it is hard to find time to slow down and just spend quality time together. Life is about relationships and one of the best ways to show gratitude is by listening to each other. In that spirit, you might want to check out StoryCorps' National Day of Listening. Have a grateful and great, full life.


---
Thank you so much for being part of the Your Life Is Your Story community. Thanks to all our subscribers. I hope you enjoy this month's issue. You are receiving this e-zine because you signed up for it or someone who is subscribed passed it along to you. If a friend DID forward this to you consider subscribing by visiting our signup page . Also, let me know what you'd like to see more of in this newsletter – simply reply to this email e-zine.

While the main focus of this newsletter is to share thoughts, ideas, and insights on life story writing you should know that I offer various services and also mention some products and services that can be helpful. You are under no obligation to purchase anything, but if any of these products or services are helpful and you decide to utilize them then I am most grateful.

Thanks for reading. – Tom
---
Featured Article: This is the Story of Us
By Tom Gilbert - Copyright © November 24, 2017

The American television show, This Is Us, has become wildly popular. Although only in its second season, the drama has been critically acclaimed. The show received ten Emmy nominations in 2017 including Outstanding Drama Series. One of the excellent ensemble's cast members, Sterling K. Brown, won Outstanding Lead Actor in a Drama Series.

I think the reason the show resonates with a large audience is because it reflects important events, experiences and relationships between people. In other words, it is like real life. On the NBC television network's website it states, "Everyone has a family. And every family has a story." Gee, that sounds a lot like what I say about personal history with Your Life Is Your Story.

The show follows the Pearson family across a few decades, starting with the parents having their triplets (with a twist) in the 1980's. I love how the show deals with all types of experiences. They don't shy away from the tough stuff; they celebrate the meaningful events.

This television show works well in relation to our own personal histories and life stories. I watch this show because it is quality entertainment, but also because it reinforces to me the importance of preserving our life journeys. We all have something to share, something to remember, and something to learn from life. This is the story of us!

Read other life story articles here.


---
Featured Resource: Your Historical Life-Line
Many people want to preserve their life story, but they wonder how. Getting started is often the hardest part.

Ellen Cole Landreth has a passion for life stories, including her own, and put together a very helpful and practical book to guide you through putting together your story using historical time-line events combined with your own life markers. She calls it Your Historical "Life-Line" – The Times of Your Life Remembered. It's available online at lulu.com. I have been looking through my copy and seeing some great tips. She has done a lot of research to list some key information from each year, starting with 1900 and continuing through 2016. And she includes some future pages that are blank. She encourages you to use the historical information to create your "Life-Line". I've enjoyed finding out more about the year I was born (1955) along with the years my children came into being (1988 and 1993). This book helps make the sometimes overwhelming process of life writing more fun and manageable.
Closing Information
That's it for this month's issue. Thanks for reading. Be sure to visit our blog regularly, and here's to telling your story. Do give it some serious consideration because I just know you've got a great story to tell! Be sure to see the Get Started section.

Any comments, ideas or feedback is greatly appreciated. Just reply to this 'zine and tell me what you think!

Until next time, – keep your story alive!

Tom Gilbert
---