Greetings



"Your past is your story up to now. The future is the story yet to come. The present is where you live with that experience, your hopes and your dreams."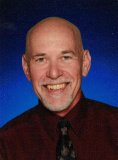 ---


Your Life is Your Story Newsletter

December 29, 2017
Issue #150 – Looking Back, Looking Forward

From Tom Gilbert – Editor and Writer, www.your-life-your-story.com

In this Issue:
Opening remarks: Every New Beginning Comes from Some Other Beginning's End
Featured Article: Looking Back, Looking Forward
Featured Resource: Catch My Story
---
Opening Remarks: Every New Beginning Comes from Some Other Beginning's End
I am somewhat fascinated that our progress in life does not always happen in a straight line, from point A to point B.

In life we have many opportunities to learn lessons. We begin, and then we begin again. Sometimes three steps forward, two steps back. And ultimately it is circular. Actually, it is more like a labyrinth.
Every new beginning comes from some other beginning's end.


---
Thank you so much for being part of the Your Life Is Your Story community. Thanks to all our subscribers. I hope you enjoy this month's issue. You are receiving this e-zine because you signed up for it or someone who is subscribed passed it along to you. If a friend DID forward this to you consider subscribing by visiting our signup page . Also, let me know what you'd like to see more of in this newsletter – simply reply to this email e-zine.

While the main focus of this newsletter is to share thoughts, ideas, and insights on life story writing you should know that I offer various services and also mention some products and services that can be helpful. You are under no obligation to purchase anything, but if any of these products or services are helpful and you decide to utilize them then I am most grateful.

Thanks for reading. – Tom
---
Featured Article: Looking Back, Looking Forward
By Tom Gilbert - Copyright © December 29, 2017

The end of the year is a time to reminisce. We can recollect our experiences, ponder our thoughts, reflect on our journeys and sort out our feelings.

This can be a healthy process. It can also be very time consuming, but I find it a worthwhile use of my time. You should approach it with the right frame of mind. If not done in a positive way it can drag you down, sometimes generating feelings that can result in anger or resentment. Some people even become depressed.

So you have to be cautious. Consider using a four part process I call: looking back, looking in, looking out, and looking forward.

The purpose of traveling back over your past year (or years) of life experiences is to help make sense of your life. As one philosopher aptly put it, life can only be lived forward, but understood in reflection (paraphrasing Soren Kierkegaard).

We don't have to regret the past nor close the door on it. We live in the now. Surely that is one of the greatest lessons for anyone. Nevertheless, Now living doesn't preclude thinking about the future and making plans.

It is important to be looking back and looking forward.

But, wait – there's more.

We are bombarded with messages about how to live our lives. New fad diets, ways to invest or find financial security, relationship building and on and on.

Finding happiness comes from purpose and purpose is what makes life meaningful. Everyone has a purpose, just as everyone has certain talents and abilities. These gifts are important to unwrap and use. This is one of the core tenets of my teaching each year. It is important for young people, ten and eleven years old, to hear. It is important for everyone to hear – young and old alike!

In order to discover your gifts you need to do some looking in. I truly believe we have all been created with certain abilities and aptitudes and we are meant to put them to good use. This means they are not to be ignored, discarded or abused. They are freely given to us. And a gift is useless if it remains "unopened".

My passion for life story development and writing continues after years of being involved in hearing and helping people preserve their personal history. It is more than just the history. I think the most important part of life story work is to help us continue to grow and to use our gifts for the benefit of others. Our families, relationships, communities and society at large all gain from this.

From our reminiscence we can discover many things and become happier and more useful as a result. This means we can be doing more than looking back or looking in. We can be looking out at the world around us and doing something to enrich others through kindness, compassion and real practical help.

Looking back, looking in and looking out are not complete without some looking forward. As we approach another new year spend time with this process. I am doing it myself and I am rooting for you as you continue living a life of joy and purpose.

Read other life story articles here.


---
Featured Resource: Catch My Story
I am really excited about a service that I recently became aware of that has already helped a large number of people write their life story.

Catch My Story is an online story-builder that is easy to use – very easy! Using the process can help just about anyone with a computer and online connection put together their story. The online platform is very affordable and guides you in capturing your memories, organizing them, and then sharing them with friends and family. Once you have written your narrative and uploaded your photographs you can then preview the book. Making revisions is easy. And your finished story can become a beautiful hard cover book.

Over the years I have encountered many ways, including several online platforms and sites, that provide a way to tell your story. I think Catch My Story is a good one and I am currently using it for a book project of my own. Check it out and see what you think.
Closing Information
That's it for this month's issue. Thanks for reading. Be sure to visit our blog regularly, and here's to telling your story. Do give it some serious consideration because I just know you've got a great story to tell! Be sure to see the Get Started section.

Any comments, ideas or feedback is greatly appreciated. Just reply to this 'zine and tell me what you think!

Until next time, – keep your story alive!

Tom Gilbert
---