Greetings



"Your past is your story up to now. The future is the story yet to come. The present is where you live with that experience, your hopes and your dreams."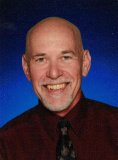 ---


Your Life is Your Story Newsletter

January 30, 2018
Issue #151 – Finding Yourself In Your Story

From Tom Gilbert – Editor and Writer, www.your-life-your-story.com

In this Issue:
Opening remarks: Your Life Is Your Story Blog
Featured Article: Finding Yourself In Your Story
Featured Resource: Catch My Story
---
Opening Remarks: Your Life Is Your Story Blog
I am an observer. And I get excited when I see things that are fascinating and helpful in both living full lives and preserving our stories.

When I see these things it inspires me to tell others. This I do on the Your Life Is Your Story Blog. I invite you to visit the blog page on a regular basis and share in the discoveries of how and why sharing our stories is so important.

Thanks for checking out another newsletter and here's to your story!


---
Thank you so much for being part of the Your Life Is Your Story community. Thanks to all our subscribers. I hope you enjoy this month's issue. You are receiving this e-zine because you signed up for it or someone who is subscribed passed it along to you. If a friend DID forward this to you consider subscribing by visiting our signup page . Also, let me know what you'd like to see more of in this newsletter – simply reply to this email e-zine.

While the main focus of this newsletter is to share thoughts, ideas, and insights on life story writing you should know that I offer various services and also mention some products and services that can be helpful. You are under no obligation to purchase anything, but if any of these products or services are helpful and you decide to utilize them then I am most grateful.

Thanks for reading. – Tom
---
Featured Article: Finding Yourself In Your Story
By Tom Gilbert - Copyright © January 30, 2018

We are all on a journey. This journey, which lasts our entire lifetime, is one of discovery. We are searching for true meaning and purpose. We are trying to find out who we are and why we are here and what we have to contribute. We do this through the story of our life.

In essence, we find ourselves in our stories.

Storytelling is an ancient and very important craft. Some people are gifted storytellers. But you don't have to be a great storyteller to tell your story. All of us learn from stories. It starts when we are very young and continues throughout our lifetimes.

Stories are the natural way we learn.

Continue reading this article here.


---
Featured Resource: Catch My Story
I am really excited about a service that I recently became aware of that has already helped a large number of people write their life story.

Catch My Story is an online story-builder that is easy to use – very easy! Using the process can help just about anyone with a computer and online connection put together their story. The online platform is very affordable and guides you in capturing your memories, organizing them, and then sharing them with friends and family. Once you have written your narrative and uploaded your photographs you can then preview the book. Making revisions is easy. And your finished story can become a beautiful hard cover book.

Over the years I have encountered many ways, including several online platforms and sites, that provide a way to tell your story. I think Catch My Story is a good one and I am currently using it for a book project of my own. I am excited to be able to offer you a discount arranged for you, the Your Life Is Your Story readers. When you visit Catch My Story and are ready to begin then enter this promotional code YLYS18 at the Get Started page and receive a $5 discount off the already low price of $29.99. The online software program is easy to use and you can start putting together your book – your story – right away.
Closing Information
That's it for this month's issue. Thanks for reading. Be sure to visit our blog regularly, and here's to telling your story. Do give it some serious consideration because I just know you've got a great story to tell! Be sure to see the Get Started section.

Any comments, ideas or feedback is greatly appreciated. Just reply to this 'zine and tell me what you think!

Until next time, – keep your story alive!

Tom Gilbert
---