Greetings



"Your past is your story up to now. The future is the story yet to come. The present is where you live with that experience, your hopes and your dreams."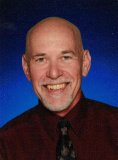 ---


Your Life is Your Story Newsletter

March 31, 2018
Issue #153 – You Can't Make Me

From Tom Gilbert – Editor and Writer, www.your-life-your-story.com

In this Issue:
Opening remarks: Sister Jean
Featured Article: You Can't Make Me
Featured Resource: Legacy Café Podcasts
---
Opening Remarks: Sister Jean
If you've been following the NCAA college basketball tournament you have no doubt discovered that the "Cinderella" team this year is Loyola. They have advanced to the Final Four and are playing Michigan today. If they win they will be in the championship game. Win or lose, it has been a memorable season. The Ramblers have a special spiritual advisor that helps motivate them and keep them focused on a sense of purpose.

I am referring to Sister Jean, the 98 year old nun who prays for and with the team and has been court-side throughout the tournament. If you get a chance to see any of her interviews you will be blessed. She is a real testimony to living life to the fullest.


---
Thank you so much for being part of the Your Life Is Your Story community. Thanks to all our subscribers. I hope you enjoy this month's issue. You are receiving this e-zine because you signed up for it or someone who is subscribed passed it along to you. If a friend DID forward this to you consider subscribing by visiting our signup page . Also, let me know what you'd like to see more of in this newsletter – simply reply to this email e-zine.

While the main focus of this newsletter is to share thoughts, ideas, and insights on life story writing you should know that I offer various services and also mention some products and services that can be helpful. You are under no obligation to purchase anything, but if any of these products or services are helpful and you decide to utilize them then I am most grateful.

Thanks for reading. – Tom
---
Featured Article: You Can't Make Me
By Tom Gilbert - Copyright © March 31, 2018

No one can make you do anything. It's a fact. Sure, you can be compelled to do something, either by force or circumstance.

But in the end, the choice comes down to you. That's the nature of free will.

So often I think our response to our challenges and commands is either resistance or refusal. "No, you can't make me," is not unusual. It might not be spoken. It may be expressed in our body language and our facial expression.

What does it take to overcome our resistance to doing the things we should? It takes courage, perseverance and desire. Mostly it takes willingness. For me the most powerful inspiration comes when I see others discover a way to change their lives for the better. If I want something in my life I will be more inclined to do what needs to be done when I am convinced by others of a way that works. It is the "if you want what we have and are willing to go to any length" philosophy.

When it comes to writing or telling your life story it can seem like an overwhelming task. Lots of people think it is a great idea to preserve their life story. Memoirs are popular and fashionable. Nevertheless, many people are so intimidated by the thought of sharing their story that they never start.

I encounter a lot of resistance to writing when working with students. Writing can be difficult for anyone, but trying to get completed written assignments from elementary or middle school grade children can be like pulling teeth!

It takes lots of encouragement to help motivate people. But what most writers agree on is that just getting started is often the most effective way to find the willingness to write. Even if you just start typing out, "I don't know what to write about, but here I am trying to come up with the words." Try that. You might surprise yourself.

If you feel you have a story to tell then don't give up before starting. Take the time to develop a list of important events and memories. Try writing a little each day. Even just a few minutes in each session will yield results. What I think you might discover is that you begin to appreciate the value of life story writing the more time you dedicate to it.

Developing your narrative will take time. Count on it. You can also count on the value and importance of sharing your reflections on your life. Others can learn a lot from your experiences. Keep in mind that you are also preserving history for future generations. So, even though no one can make you do it – what a great accomplishment it can be if you accept the challenge to write about your unique life adventure.

Read more life story articles here.


---
Featured Resource: Legacy Café Podcasts
Robb Lucy is the host of the Legacy Café Podcasts. The various interviews he conducts give interesting insight into people discussing life and legacy.

One of my favorite things about Robb is that he recognizes the importance of living your legacy. In other words, he encourages you to figure out what you want to support and do it while you are alive, rather than waiting until after you die to help impact the causes and organizations you believe in. He expands on this in his popular book, How will you be remembered? A Guide for Creating and enjoying your legacies now!

I just recently listened to the latest podcast episode about leaders and how leadership can lead to extraordinary legacies. It connects with my feature article this month (You Can't Make Me) in how good leaders can inspire others to take action and accomplish goals.

You can find out more about Robb Lucy and I recommend listening to some of the podcasts. Lots of thought-provoking conversation.
Closing Information
That's it for this month's issue. Thanks for reading. Be sure to visit our blog regularly, and here's to telling your story. Do give it some serious consideration because I just know you've got a great story to tell! Be sure to see the Get Started section.

Any comments, ideas or feedback is greatly appreciated. Just reply to this 'zine and tell me what you think!

Until next time, – keep your story alive!

Tom Gilbert
---