Greetings



"Your past is your story up to now. The future is the story yet to come. The present is where you live with that experience, your hopes and your dreams."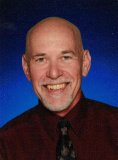 ---


Your Life is Your Story Newsletter

April 30, 2018
Issue #154 – Life Story Easy Button

From Tom Gilbert – Editor and Writer, www.your-life-your-story.com

In this Issue:
Opening remarks: Poets Rock!
Featured Article: Life Story Easy Button
Featured Resource: Write Your First Memoir Draft
---
Opening Remarks: Poets Rock!
April is National Poetry Month and I hope you spent some of the month reading and appreciating some well-crafted verse. I have to admit that for many years I did not appreciate poetry, but now I am a big fan and enjoy a variety of writers, from Rumi to Mary Oliver; Walt Whitman and Emily Dickinson; Langston Hughes and current American Poet Laureate Tracy K. Smith, and others (including great poet songwriters like Bob Dylan).

One poet in particular that I've watched grow and develop his craft is Ahrend R. Torrey. Back in 2005 he commissioned me to write about his early life (look for the excerpt from Believer Poet). He was in his complete graduate degrees, teach creative writing and publish some powerful and insightful poems. Here is a sample of one of his latest.


---
Thank you so much for being part of the Your Life Is Your Story community. Thanks to all our subscribers. I hope you enjoy this month's issue. You are receiving this e-zine because you signed up for it or someone who is subscribed passed it along to you. If a friend DID forward this to you consider subscribing by visiting our signup page . Also, let me know what you'd like to see more of in this newsletter – simply reply to this email e-zine.

While the main focus of this newsletter is to share thoughts, ideas, and insights on life story writing you should know that I offer various services and also mention some products and services that can be helpful. You are under no obligation to purchase anything, but if any of these products or services are helpful and you decide to utilize them then I am most grateful.

Thanks for reading. – Tom
---
Featured Article: Life Story Easy Button
By Tom Gilbert - Copyright © April, 2018

Is there an easy button for writing?

My main job these days is teaching 5th grade. I love kids and I like learning, but it is not an easy job. This is especially true when I am excited about something that the students can't find enthusiasm for.

Writing is one of those areas. I like to write, but I admit that I struggle with it. Writing is hard work; it is not easy. Still, there are times when I find enjoyment doing it. Many of my students, on the other hand, resist. I get a lot of push-back. This is because they are still learning how to write and they often get frustrated because they want it to be really good without having to put a lot of effort into it. Does that sound familiar?

If you want to be an accomplished writer of your life stories you need to spend time doing prewriting. Go for a walk and reminisce about your life. Create a memory list. Brainstorm and journal. All these activities will help prime the pump for when you sit down to write.

Also, don't approach your life story or memoir writing with the idea you have to go from start to finish in a particular order. Too many people believe you must start at the beginning of your life and work chronologically. This may work for some, but I personally think it is better to sit down and write about an experience. This is where your memory list comes in handy. There are probably several experiences in your life that you think about a lot and there is an interesting tale to tell.

Try writing short stories. Save them. Later you can group them together in some fashion that works best for your overall memoir. You can group by time periods in your life or by themes.

There is no easy button for writing. But you can get excited when you do just a bit at a time. Also, find someone to encourage and coach you. I do that for others. So, too, does Denis Ledoux of The Memoir Network. He posted recently about How to Make Writing Easier.

There may not be an easy button for writing, but I do think it gets easier the more you do it and it can be very satisfying when you finish a writing project. Writing is something of an art and we certainly need more art in our lives.

Read more life story articles here.


---
Featured Resource: Write Your First Memoir Draft
If you are serious about preserving your life story then you surely spend time journaling, outlining, researching ways to improve your writing skills, and looking for how you can accomplish the large task of writing a memoir.

No doubt about it – writing a memoir is a big accomplishment, a large goal and somewhat intimidating.

What you need is time and dedication. And help from the right people.

You are in luck. The Memoir Network is offering the Write Your First Memoir Draft program and it's an amazing long-distance learning program that any aspiring memoir writer should at least investigate.

Denis Ledoux is your instructor and he has been helping people write their life stories for decades. He knows his stuff. He's personable and helpful. He gives you incredible value for his services. Yes, I know, because I am a satisfied customer. But you don't have to take my word for it. You can investigate the many reasons why this could be a great way for you to finally get a first draft written of the memoir has been on your "bucket list". Many people want to have a written life story. It doesn't take magic to do it. It does take a willingness and the right help.

The Write Your First Memoir Draft program is an investment in one of the most important things you can do for yourself – preserve your story, your legacy, in a well-crafted written narrative. Find out more .
Closing Information
That's it for this month's issue. Thanks for reading. Be sure to visit our blog regularly, and here's to telling your story. Do give it some serious consideration because I just know you've got a great story to tell! Be sure to see the Get Started section.

Any comments, ideas or feedback is greatly appreciated. Just reply to this 'zine and tell me what you think!

Until next time, – keep your story alive!

Tom Gilbert
---