Greetings



"Your past is your story up to now. The future is the story yet to come. The present is where you live with that experience, your hopes and your dreams."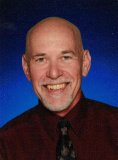 ---


Your Life is Your Story Newsletter

January 31, 2019
Issue #159– Your Words Live On

From Tom Gilbert – Editor and Writer, www.your-life-your-story.com

In this Issue:
Opening remarks: Cold, Cold, Cold
Featured Article: Your Words Live On
Featured Resource: Catch My Story
---
Opening Remarks: Cold, Cold, Cold
There's a Little Feat song with the title Cold, Cold, Cold. That song is more about icy relationships. Still, if you reside in the Midwest or Northeast you may be chanting the cold mantra as you suffer through some major winter weather. Snow, ice and brutal sub-zero temperatures. It's no fun. In the past I lived in upstate New York and also Michigan and I know what winter is like there. The good news is you are supposed to thaw out in a few days.

Meanwhile in sunny New Mexico we have cold mornings (20's) and then mild afternoons (mid 50's). I make no bones about how much I prefer warmer weather to the cold. But during the cold months it can be a good time to stay indoors and work on your life story writing.

I hope you enjoy our January edition of the newsletter, in just under the wire on the last day of January. Keep in mind that February is a good month to show the love for your significant other. And have a great weekend, Super Bowl and all.
---


Be sure to visit our life story blog regularly for stories about the power and importance of telling your story.

How often do you meet with someone over memories? It would be a natural occurrence at a reunion, such as with old high school buddies or a family gathering.

Once in a while it happens that we are with a friend or family member and the conversation turns to a time "back when" and we start to talk about someone who has passed on or about a significant happening in our past. Shared experiences are powerful. Good friendships live long after people pass away.

It's good to spend the time honoring the memories of our lives. It is
---
Thank you so much for being part of the Your Life Is Your Story community. Thanks to all our subscribers. I hope you enjoy this month's issue. You are receiving this e-zine because you signed up for it or someone who is subscribed passed it along to you. If a friend DID forward this to you consider subscribing by visiting our signup page . Also, let me know what you'd like to see more of in this newsletter – simply reply to this email e-zine.

Thanks for reading. – Tom
---
Featured Article: Your Words Live On
By Tom Gilbert - Copyright © December, 2018

Everyone dies. It's a fact. But there are ways for us to live on. Write your memoir, be honest and open about your life lessons, and celebrate the life you lived and you will discover that your words live on.

What a great legacy to have the words you lived by be passed on to others. Words can be powerful and if there is something we need more of these days it is words that encourage, uplift and teach others about the value of living a full and meaningful life.

Mary Oliver, the great poet, passed away a couple of weeks ago. The words in many of her poems are achingly beautiful. Thoughtful, introspective and food for your soul. I am very grateful to have discovered her, thanks to a poet friend of mine. Even if I have only been reading her work for about ten years it has given me some true joy. Trust me, Mary Oliver found ways to make words say what our hearts often feel and struggle to express. A nice article from World Literature Today, Remembering Mary Oliver: The Poetics of Grieving and Comfort, will help you learn more.

Someone else who has lifted us up with insightful words and a fine spiritual way of life is Thich Nhat Hanh. The beloved Zen Master is nearing the end of his earthly life. His disciples call it his "transition". The 92-year old monk seems to be using his final days as yet another life lesson for us.

We have one wild life, as Mary Oliver put it, and we need to do something with it. While you are living it maybe you could also scribble down – or thoughtfully write – your thoughts, experiences and reflections about it. Your words will live on.

Read some other helpful life story articles here.


---
Featured Resource: Catch My Story
Catch My Story is an online story-builder that is easy to use – very easy! Using the process can help just about anyone with a computer and online connection put together their story. The online platform is very affordable and guides you in capturing your memories, organizing them, and then sharing them with friends and family. Once you have written your narrative and uploaded your photographs you can then preview the book. Making revisions is easy. And your finished story can become a beautiful hard cover book.

Over the years I have encountered many ways, including several online platforms and sites that provide a way to tell your story. I think Catch My Story is a good one and I am currently using it for a book project of my own. I am excited to be able to offer you a discount arranged for you, the Your Life Is Your Story readers. When you visit Catch My Story and are ready to begin then enter the promotional code YLYS18 at the Get Started pageand receive a $5 discount off the already low price of $29.99. The online software program is easy to use and you can start putting together your book – your story – right away.
Closing Information
That's it for this month's issue. Thanks for reading. Be sure to visit our blog regularly, and here's to telling your story. Do give it some serious consideration because I just know you've got a great story to tell! Be sure to see the Get Started section.

Any comments, ideas or feedback is greatly appreciated. Just reply to this 'zine and tell me what you think!

Until next time, – keep your story alive!

Tom Gilbert
---