Greetings



"Your past is your story up to now. The future is the story yet to come. The present is where you live with that experience, your hopes and your dreams."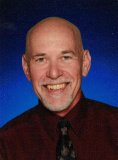 ---


Your Life is Your Story Newsletter

March 3, 2019
Issue #160– Love Your Life, Love Your Story

From Tom Gilbert – Editor and Writer, www.your-life-your-story.com

In this Issue:
Opening remarks: Missed It
Featured Article: Love Your Life, Love Your Story
Featured Resource: Open the Double Doors of Love
---
Opening Remarks: Missed It
Well, I missed it. I should have put out a newsletter for February and it just didn't happen. I missed the deadline; I ran out of month.

I could claim that there wasn't enough time. After all, February is the shortest month of the year. But that would just be an excuse.

I have been quite busy. I am working on a life story project for a 90 year-young woman. I am busy teaching 5th graders. I have also had a fair amount of family stuff happening. When I take a moment to consider it all and look at it through eyes of love I realize it's ok, even good. My sick grand-daughter was in the hospital, but now she is better. My sister had a cardiac episode, but she is also doing better. My niece is currently going through a hard time. That's life – full of ups and downs. The life events of my life situation inspired the feature article for this newsletter's edition. Also, I include information about a benefit for the homeless and those caught up in human trafficking taking place at the end of June. The problems of those victims make mine pale by comparison. I hope you find something here that helps you in your life and with your story.

---


Thank you so much for being part of the Your Life Is Your Story community. Thanks to all our subscribers. I hope you enjoy this month's issue. You are receiving this e-zine because you signed up for it or someone who is subscribed passed it along to you. If a friend DID forward this to you consider subscribing by visiting our signup page . Also, let me know what you'd like to see more of in this newsletter – simply reply to this email e-zine.

Thanks for reading. – Tom
---
Featured Article: Love Your Life, Love Your Story
By Tom Gilbert - Copyright © March, 2019



Maybe you have heard the expression, Sometimes you're the windshield, sometimes you are the bug. Get it? Life is full of ups and downs. The good and bad, ying and the yang.

Even though we dislike it when hard times put us in a corner or when troubles come, maybe even heartbreak, we still need to accept that this is part of life. And that means it is part of your story.

It is not unusual for me to hear from people who have gone through the ringer and have a litany of suffering and hardship to relate about their life. They want to document their story and often don't know where to begin. They are dealing with the anguish over years of abuse, health problems, financial woes and various other difficulties. It's tough to love your life or the story of your life when there seems to be so little to celebrate.

However, out of life's difficulties we often discover stories of hope. Some people have met incredible challenges. Their stories can be inspirational and helpful.

Loving your life and loving your story go hand-in-hand. Making the most of your life, despite great challenges, leads to meaningful experiences. Those experiences teach us valuable lessons. And when we share those experiences with others and with a caring, helpful attitude we are doing our part in creating a better world. That's a worthy legacy.

Read some other helpful life story articles here.


---
Featured Resource: Open the Double Doors of Love
A benefit concert to help the victims of homelessness and human trafficking is being organized by my brother, Douglas Gilbert, through his non-profit organization, Double Doors. A concert, "Raise Their Voices: Open Wide the Double Doors of Love" will take place in Virginia on June 30. It will feature some live music from Holly Starr, Merlon Devine and Remedy Drive.

More importantly, it will give voice to the voiceless and hopefully provide some needed funding and raise awareness to help those who suffer from a lack of shelter, both physically and mentally and emotionally. Your help would be greatly appreciated. See the Double Doors website for more information. Thank you to those willing to help this worthwhile cause.


---
Closing Information
That's it for this month's issue. Thanks for reading. Be sure to visit our blog regularly, and here's to telling your story. Do give it some serious consideration because I just know you've got a great story to tell! Be sure to see the Get Started section.

Any comments, ideas or feedback is greatly appreciated. Just reply to this 'zine and tell me what you think!

Until next time, – keep your story alive!

Tom Gilbert
---