Greetings



"Your past is your story up to now. The future is the story yet to come. The present is where you live with that experience, your hopes and your dreams."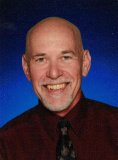 ---


Your Life is Your Story Newsletter

April 30, 2019
Issue #161– Zoom Out, and Then Zoom In

From Tom Gilbert – Editor and Writer, www.your-life-your-story.com

In this Issue:
Opening remarks: Perspective
Featured Article: Zoom Out, and Then Zoom In
Featured Resource: Open the Double Doors of Love
---
Opening Remarks: Perspective
There is a saying that it is not what happens to you that matters, but rather what you do about it.

That's some heavy duty advice. Easier to say it than to practice it. But it's the truth.

Lots of people deal with hardship. Difficulties. Tragedy.

Many people also have wonderful experiences. Miracles, even. How we respond to life makes all the difference. In order to respond well we need perspective.

This idea inspired this month's feature article, Zoom Out, and Then Zoom In. To get a really great perspective on us and our place in the Universe, watch this three minute video from the Cosmic Eye Project.

---


Thank you so much for being part of the Your Life Is Your Story community. Thanks to all our subscribers. I hope you enjoy this month's issue. You are receiving this e-zine because you signed up for it or someone who is subscribed passed it along to you. If a friend DID forward this to you consider subscribing by visiting our signup page . Also, let me know what you'd like to see more of in this newsletter – simply reply to this email e-zine.

Thanks for reading. – Tom
---
Featured Article: Zoom Out, and Then Zoom In
By Tom Gilbert - Copyright © April, 2019

When you review your life and consider your story there is a lot to consider. The ups and downs; the good, the bad and the ugly.

Does everything have to be in your memoir/life story/autobiography?

Of course not! In fact, putting everything in is usually too much for other people to absorb, not to mention kind of overwhelming for you.

What is often better is to do note taking, make an extensive memory list, and then start considering what type of story to tell. It means get the "Big Picture" first and then figure out what to concentrate on.

Let me give you an example. In the past year I read an engaging and satisfying memoir by Jon Peters, When Life Grabs You By the Baseballs. He was a high school baseball phenom and a sure bet to have a major league pitching career, except he got sidetracked by injuries and something much bigger, an addiction to alcohol and self- centeredness.

It was probably difficult for him to both come to grips with his story and to then write about it. But he did a great job and his motivation was to share the challenges of his life with others in hopes of helping anyone who might also have struggles like he did.

What he did was approach his story with a big entry point for readers – those who love baseball (like me) – and then he eventually focused it on his specific life challenges and experiences, sharing his values and lessons along the way. He "zoomed out and then zoomed in."

It is all about perspective.

Read some other helpful life story articles here.


---
Featured Resource: Open the Double Doors of Love
A benefit concert to help the victims of homelessness and human trafficking is being organized by my brother, Douglas Gilbert, through his non-profit organization, Double Doors. A concert, "Raise Their Voices: Open Wide the Double Doors of Love" will take place in Virginia on June 30. It will feature some live music from Holly Starr, Merlon Devine and Remedy Drive.

More importantly, it will give voice to the voiceless and hopefully provide some needed funding and raise awareness to help those who suffer from a lack of shelter, both physically and mentally and emotionally. Your help would be greatly appreciated. See the Double Doors website for more information. Thank you to those willing to help this worthwhile cause.


---
Closing Information
That's it for this month's issue. Thanks for reading. Be sure to visit our blog regularly, and here's to telling your story. Do give it some serious consideration because I just know you've got a great story to tell! Be sure to see the Get Started section.

Any comments, ideas or feedback is greatly appreciated. Just reply to this 'zine and tell me what you think!

Until next time, – keep your story alive!

Tom Gilbert
---