Greetings



"Your past is your story up to now. The future is the story yet to come. The present is where you live with that experience, your hopes and your dreams."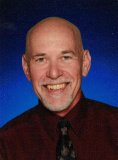 ---


Your Life is Your Story Newsletter

May 31, 2019
Issue #162– Parting Gifts

From Tom Gilbert – Editor and Writer, www.your-life-your-story.com

In this Issue:
Opening remarks: I Love Summer
Featured Article: Parting Gifts
Featured Resource: DiggyPod
---
Opening Remarks: I Love Summer
I make no bones about it – I love summer! The pace, the heat and the adventure that the summer months brings makes me feel most alive.

This doesn't mean I don't appreciate the other parts of a year. Every season has its moments and I am a "one day at a time" kind of guy. But, I do love summer.

Why is this the case? There are probably many reasons, but I guess it mostly has to do with the freedom it brings. This is particularly true for me the past ten years since I became a school teacher. It is a myth that teachers are off the whole summer. We work hard to prepare lessons and do personal development. But there is more space in a day and less "rule of the clock". It gives me time for much needed reflection.

So let's hear it for summer. A time for warmth, relaxation and adventure.

---

Thank you so much for being part of the Your Life Is Your Story community. Thanks to all our subscribers. I hope you enjoy this month's issue.

You are receiving this e-zine because you signed up for it or someone who is subscribed passed it along to you. If a friend DID forward this to you consider subscribing by visiting our signup page . Also, let me know what you'd like to see more of in this newsletter – simply reply to this email e-zine.

– Tom
Featured Article: Parting Gifts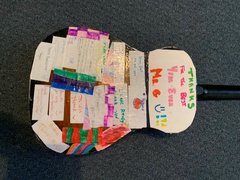 By Tom Gilbert - Copyright © May, 2019

Celebrating special events, seeing a friend off on a new venture, graduations, the passing of loved ones, and new beginnings. These are all times ripe for parting gifts.

What makes for a good parting gift?

In my opinion, it is something meaningful because it holds value – emotional, spiritual and maybe even material value. What we give to others should always include something of ourselves. For the true gift we have is our lives and how we live it for the benefit of others. As one of my most respected authors and speakers, Richard Rohr, likes to say, "Life is not about you; you are about life!"

Teachers are great gift givers. The best ones give us life lessons that help us discover our true talents and aspirations. My school wrapped up last week. I've been teaching 5th grade there for seven years and it has been some of the best years of my life. I have grown so much as a "second career" teacher. I love learning, I love teaching, and I love seeing kids learn.

One of the things I've been doing the past couple of years is playing guitar in my classroom. I love music (which is why my "first career" was 30 years in radio broadcasting) and I like to sing and play songs. I have a built in audience with my students and I think they enjoy it (most of the time). It's a good way to engage them and for them to see me as more human. More importantly, music as the universal language is an excellent way to teach.

I made the decision to move on from this school and the new challenge at my next school is already inspiring me. It is necessary for all of us to make new starts. Just as the students each year move on, my time has come. I will always treasure my time with St. Therese, but I believe my next step is needed for me to keep growing. I have a new job, still as a 5th grade teacher, and it will now be in public education. I will have more resources and more colleagues to collaborate with. I fully intend to keep playing my guitar!

My students this year gave me a really special parting gift. Together with the art teacher they decorated an old stringless acoustic with drawings, messages and their signatures. I will treasure it always.

Parting gifts can be something material. But it can also be something else. The love and spirits of students will always be in my heart. Our parting gifts can hold great meaning. Maybe you can think of the things you want to give and pass on to your loved ones. A preserved life story is a great way to start.

Read some other helpful life story articles here.


---
Featured Resource: DiggyPod
If you are looking to self-publish a book, DiggyPod might be a good option. I've been investigating them after a client I've been helping with their life story writing and editing suggested it. I have not used them, but they cover a lot of the points I look for when it comes to using a service like this, such as quality of printing, paper, fees, layout and transparency. Unlike many of the "vanity" publishers that tend to be in business more to make money from their customers, DiggyPod focuses more on helping you get a good end product and is clear about next steps that require you investing time and effort into getting sales and marketing. In other words, they aren't painting blue sky and they also don't want you to be disillusioned or ripped off. One of the best things about them for me is the free sample book that explains their process while also letting you see what a book by them looks like. And bonus, it includes the text of the United States Constitution and Declaration of Independence, which as a school teacher is a handy reference for me! See the DiggyPod website for more information.
Closing Information
That's it for this month's issue. Thanks for reading. Be sure to visit our blog regularly, and here's to telling your story. Do give it some serious consideration because I just know you've got a great story to tell! Be sure to see the Get Started section.

Any comments, ideas or feedback is greatly appreciated. Just reply to this 'zine and tell me what you think!

Until next time, – keep your story alive!

Tom Gilbert
---