Greetings



"Your past is your story up to now. The future is the story yet to come. The present is where you live with that experience, your hopes and your dreams."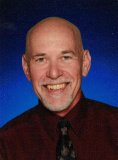 ---


Your Life is Your Story Newsletter

June 30, 2019
Issue #163 - Trip of a Lifetime

From Tom Gilbert – Editor and Writer, www.your-life-your-story.com

In this Issue:
Opening remarks: England Swings like a Baseball Bat Do
Featured Article: Trip of a Lifetime
Featured Resource: DiggyPod
---
Opening Remarks: England Swings like a Baseball Bat Do
Editor note: Somehow there was a glitch and this newsletter that should have gone out on June 30 never did. I am sending it now. Yes, some of it is dated. Sorry about that. I am following up with another issue right on the heels of this one. Thanks for reading.
---
An old Roger Miller song celebrates life in London, England with the line, "England swings like a pendulum do". It's a reference to the "swinging" time of the 1960's as well as the iconic Big Ben Tower with it's very large clock that keeps time with a swinging pendulum.

Another type of swinging has been taking place in London this weekend. The first ever Major League Baseball games are showcased at the Olympic Stadium which has been reconfigured as a baseball park for the matchup of two American League teams. What better matchup than the historic rivalry between the New York Yankees and the Boston Red Sox much needed reflection.

Bringing America's pastime across the "big pond" is a great way to share some American culture with our European friends. Sharing cultures is a great way for us to learn more about each other and to expand our appreciation of our world and lives. My wife and I just experienced this firsthand with a ten day vacation in Italy and France. We didn't make it to England, but it was wonderful and maybe London can be a destination in the future.

---

Thank you so much for being part of the Your Life Is Your Story community. Thanks to all our subscribers. I hope you enjoy this month's issue.

You are receiving this e-zine because you signed up for it or someone who is subscribed passed it along to you. If a friend DID forward this to you consider subscribing by visiting our signup page . Also, let me know what you'd like to see more of in this newsletter – simply reply to this email e-zine.

– Tom
Featured Article: Trip of a Lifetime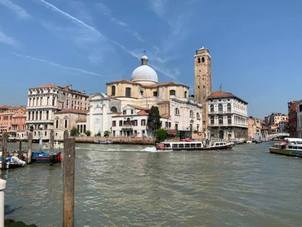 By Tom Gilbert - Copyright © June, 2019

Most of us experience life as a journey. We have days upon days of living and we measure it in a linear way. One day after another, moment to moment. Is it possible to live any other way?

Time moves in a forward direction and none of us know what will happen next. Oh, we can try to predict, but here is always the possibility of it going differently than we expect or want.

It is best is to live life a day, even a moment, at a time, being fully present to all of it. That means consideration for others and for our world. Too often we can get trapped in our own little world, only seeing things through our self-centered viewpoint. But real living is being a part of life around us. It helps if you have others you can share your life journey with, so that you have the influence that pulls you out of yourself.

My wife and I just returned from a trip of a lifetime. For many years we have longed to take a vacation in Europe. In fact, I sort of promised I would take her to France for our 25th wedding anniversary. That was nine years ago and I suppose it is better late than never. In my view, it was certainly worth going and I can think of no one I would rather have shared this trip with than my bride of nearly 34 years.

Our trip took us through three scenic parts of Italy. We spent time in Florence, in the little town of Colle di Val d'Elsa in the Tuscan countryside, and in Venice. It was marvelous for the food, the art, the history and just the time shared together in a world away from our home.

The final time was in Paris where we did typical tourist things like visiting the Eiffel Tower, taking a cruise down the Seine, and exploring the incredible art of the Louvre Museum. It was a very special time.

It takes a significant investment of time and money to do something like this. But I believe our trip of a lifetime will pay dividends in our relationship and appreciation of life for many years to come.

Read some other helpful life story articles here.


---
Featured Resource: Diggy Pod
If you are looking to self-publish a book, DiggyPod might be a good option. I've been investigating them after a client I've been helping with their life story writing and editing suggested it. I have not used them, but they cover a lot of the points I look for when it comes to using a service like this, such as quality of printing, paper, fees, layout and transparency. Unlike many of the "vanity" publishers that tend to be in business more to make money from their customers, DiggyPod focuses more on helping you get a good end product and is clear about next steps that require you investing time and effort into getting sales and marketing. In other words, they aren't painting blue sky and they also don't want you to be disillusioned or ripped off. One of the best things about them for me is the free sample book that explains their process while also letting you see what a book by them looks like. And bonus, it includes the text of the United States Constitution and Declaration of Independence, which as a school teacher is a handy reference for me! See the DiggyPod website for more information.
Closing Information
That's it for this month's issue. Thanks for reading. Be sure to visit our blog regularly, and here's to telling your story. Do give it some serious consideration because I just know you've got a great story to tell! Be sure to see the Get Started section.

Any comments, ideas or feedback is greatly appreciated. Just reply to this 'zine and tell me what you think!

Until next time, – keep your story alive!

Tom Gilbert
---