Greetings



"Your past is your story up to now. The future is the story yet to come. The present is where you live with that experience, your hopes and your dreams."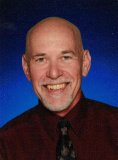 ---


Your Life is Your Story Newsletter

October 29, 2019
Issue #165 – The Art of Listening

From Tom Gilbert – Editor and Writer, www.your-life-your-story.com

In this Issue:
Opening remarks: Share Stories during the Holidays
Featured Article: The Art of Listening
Featured Resource: Memoir Network
---
Opening Remarks: Share Stories during the Holidays
The Holidays give people multiple opportunities to get together, visit, catch up on news, family developments and have heartfelt talks. These traditional gathering times can be ideal to share stories that really matter. We can talk about family traditions and how they got started. We can reminisce. We can enlighten our youthful family members and friends about what it was like back in the day.

Have you given thought to capturing some life stories and family history during this time of year? It is so important for our stories to be preserved. It helps our friends, family members and especially our elders live on beyond their earthly life journey. I've been encouraging people to do this for 16 years. I hope my many blog posts and articles will give you inspiration and help. Remember that when someone dies without their life story preserved it leaves a void. It is better to listen, talk, and share our journeys. Future generations and current loved ones are anxious to hear these stories.

---

Thank you so much for being part of the Your Life Is Your Story community. Thanks to all our subscribers. I hope you enjoy this month's issue.

You are receiving this e-zine because you signed up for it or someone who is subscribed passed it along to you. If a friend DID forward this to you consider subscribing by visiting our signup page . Also, let me know what you'd like to see more of in this newsletter – simply reply to this email e-zine.

– Tom
Featured Article: The Art of Listening
By Tom Gilbert - Copyright © October, 2019

Does anybody really listen anymore?

As a personal historian, writer and teacher I am constantly engaged in conversations, life lessons and talks about life. But I am concerned in our current time how little people are really listening.

There is a lot of noise in our lives. We are bombarded with messages from sunup to sundown – and beyond!

Everybody talks, but who really listens? And if they are listening, how actively are they in this process of communication? I am worried that the the art of listening has become a lost art.

Kids in school like to talk. They can be very social, especially the fifth grade age group I teach (ten and eleven years old). Holding their attention and engaging them in true collaborative conversation is very challenging.

Very challenging!

One of my favorite teacher tricks is to point out that the words silent and listen have the same letters.

But there is a whole lot more to listening than being silent. How we listen makes a difference in what we hear and the meaning of the message.

Another technique by teachers and speakers is to teach SLANT. It is an acronym for "Sit up, Lean in, Nod, and Track the speaker". Good stuff. Active listening involves more than hearing. We need to look at the speaker, listen closely and listen with our whole being. Try it and you might find that you are listening with something very special – your heart.

Personal history and memoir writing are matters of the heart. They deserve to be heard. They deserve to be heard on a heartfelt level and that means listening as an art form. In other words, the art of listening.

Read other helpful life story articles here.


---
Featured Resource: Memoir Network
One of the toughest things about writing a memoir or life story is being able to stick with it after the initial adrenaline rush of creating your desired story wears off. And it will. This is because writing a memoir takes both time and effort. It is not easy. Is it worth it? Absolutely! But most people need some assistance to see the process through to the end.

One of the reasons I admire the Memoir Network is that they have a variety of ways to help you get to the finish line. Whether you want to do most of the work yourself or have someone else handle the bulk of the effort, they have various programs, e-books and inspiration to help you. The Services are varied with something for everyone. You can be a do-it-yourselfer or someone who really needs a pro to handle everything. Check out the many options, including an excellent November program on memoir writing.
Closing Information
That's it for this month's issue. Thanks for reading. Be sure to visit our blog regularly, and here's to telling your story. Do give it some serious consideration because I just know you've got a great story to tell! Be sure to see the Get Started section.

Any comments, ideas or feedback is greatly appreciated. Just reply to this 'zine and tell me what you think!

Until next time, – keep your story alive!

Tom Gilbert
---