Greetings



"Your past is your story up to now. The future is the story yet to come. The present is where you live with that experience, your hopes and your dreams."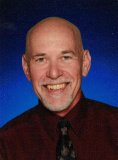 ---


Your Life is Your Story Newsletter

November 30, 2019
Issue #166 – Sharing Your Story

From Tom Gilbert – Editor and Writer, www.your-life-your-story.com

In this Issue:
Opening remarks: White Thanksgiving
Featured Article: Sharing Your Story
Featured Resource: Story Corps
---
Opening Remarks: White Thanksgiving
---
It is not unheard of for Albuquerque, my city, to get snow in the winter. But seven inches of the white stuff on Thanksgiving? Most unusual.

So we had a White Thanksgiving and it was quite lovely. It was heavy, wet snow and it transformed our desert landscape into a wintery wonderland. Fortunately I didn't have to travel so it wasn't disruptive to my plans. But I can recall the days when we did drive or fly across country.

The nature of our climate here in the Southwest United States is that weather can change rapidly. The day after Thanksgiving we got some wind and rain and temperatures above freezing. Today the sun is out and virtually all the snow is gone. Life, like the weather, can change rapidly. Dress appropriately and live for each day.

---

Thank you so much for being part of the Your Life Is Your Story community. Thanks to all our subscribers. I hope you enjoy this month's issue.

You are receiving this e-zine because you signed up for it or someone who is subscribed passed it along to you. If a friend DID forward this to you consider subscribing by visiting our signup page . Also, let me know what you'd like to see more of in this newsletter – simply reply to this email e-zine.

– Tom
Featured Article: Sharing Your Story
By Tom Gilbert - Copyright © November, 2019

There may come a time when you need to share your story and there are benefits for you and others.

I recently shared my story to a group of men. It was for a spiritual retreat and so the story revolved around my spiritual journey. That included much of my upbringing, but also many of the challenges, trips and falls, rising from tribulation, and my ongoing recovery and growth.

It took a while to prepare the talk. I did a fair amount of writing. But it wasn't that difficult, probably because I have been preparing this story for many years, even if I didn't know exactly when or where I would share it.

Whether you realize it or not, you have a story. It's a story worth reviewing and maybe even writing. It certainly is well-worth the effort to look back at your life experiences, if for no other reason than to get an understanding of what it all means. I think everyone wants to have an idea of what life is all about.

Sharing our stories with others can be very powerful. It helps other people see that they are not alone, both in their struggles and in their celebrations. Life is an amazing thing. I believe we owe it to ourselves and others to live our life one day at a time to the fullest.

At this men's retreat where I shared my story there were other speakers who also spoke of life events and how they have learned and benefited from having a spiritual life. Whether you look at your life story as spiritual or not, the journey does hold many lessons. We learn through doing more than hearing, but in hearing others tell us of their experiences we can relate and make more sense of life.

Perhaps the greatest benefit from sharing my story is that I got some perspective that assured me of my purpose in life. What I most discovered is that life is not about me – I am about life!

Read other helpful life story articles here.


---
Featured Resource: Story Corps
StoryCorps' mission is to preserve and share humanity's stories in order to build connections between people and create a more just and compassionate world.

They've been doing it for a number of years and as I have continued in the life story field I have watched this organization grow and preserve stories in multiple ways.

One thing they do every year around this time is The Great Thanksgiving Listen in which they encourage people to have good conversations around the Thanksgiving Holiday and to record them. You can listen to some of the past conversations here. It's fascinating and don't be put off by the fact that Thanksgiving just happened. You can try doing this around other holidays or when family members are gathered.
Closing Information
That's it for this month's issue. Thanks for reading. Be sure to visit our blog regularly, and here's to telling your story. Do give it some serious consideration because I just know you've got a great story to tell! Be sure to see the Get Started section.

Any comments, ideas or feedback is greatly appreciated. Just reply to this 'zine and tell me what you think!

Until next time, – keep your story alive!

Tom Gilbert
---