Greetings



"Your past is your story up to now. The future is the story yet to come. The present is where you live with that experience, your hopes and your dreams."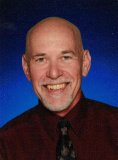 ---


Your Life is Your Story Newsletter

December 21, 2019
Issue #167 – Winter Soul Tis

From Tom Gilbert – Editor and Writer, www.your-life-your-story.com

In this Issue:
Opening remarks: Winter Soul Tis
Featured Article: What Will You Tell Them?
Featured Resource: Legacy Letters
---
Opening Remarks: Winter Soul Tis
I admit it. I am a sucker for clever wordplay. It's the Winter Solstice, the shortest day of the year here in the Northern Hemisphere. That means we will start having more light each day as we go through the long and cold nights of winter.

'Tis the season of holidays. These can be joyful and bright. Or for some, they can be kind of difficult. It is not unusual for people to be depressed when there is less sunlight. But we also need spiritual light. I guess it is a bit ironic that in the joyful season of giving so many can also find it depressing. But that is real life. And having some somber times when we remember loved ones who have passed is not to be ignored or disparaged. Grief is part of losing loved ones. Today is the four year anniversary of the passing of my father-in-law. He was always very good to me and I do miss him. So, too do his family members.

Keep in mind that when your time has come what you have left behind in the way of letters, words and deeds can be very impactful. Consider writing down your thoughts for your loved ones in the form of a legacy letter. Read on in this month's issue to learn more.

---

Thank you so much for being part of the Your Life Is Your Story community. Thanks to all our subscribers. I hope you enjoy this month's issue.

You are receiving this e-zine because you signed up for it or someone who is subscribed passed it along to you. If a friend DID forward this to you consider subscribing by visiting our signup page . Also, let me know what you'd like to see more of in this newsletter – simply reply to this email e-zine.

– Tom
Featured Article: What Will You Tell Them?
By Tom Gilbert - Copyright © December, 2019

My mom left a handwritten letter to me that I got after she died. In it she reminisced about me as a child and a teenager. She remembered my brother and I making her laugh at the dinner table with some borderline inappropriate jokes. She also recalled the fedora I wore in college and some of my attempts at impersonations, like Humphrey Bogart.

What I most treasured about the letter is that she let me know she was at peace with dying and that she felt she'd lived a good life and that she loved me and my siblings very much. I knew that already, but it was powerful to read it on paper in her own hand.

What is it about knowing how much someone cares about you? We all need that reassurance. We need to hear it. We need to say it. And when it is in writing it just seems to have even more meaning, at least that's how I perceive it.

This is why I think we all need to consider writing legacy letters. Call it your values in writing, an ethical will, treasured moments, diaries of dedication or whatever name works for you. The name is not nearly as important as what you will tell them.

I do think legacy letter is a good term. It's an idea that has been around for a while – like hundreds, if not thousands of years. Legacy letters take some thought and planning. You are doing something that can be a lasting legacy. If you need help then check online for the many possible ways to do it yourself or to find someone who can do it with or for you.

Read other helpful life story articles here.
---
Featured Resource: Legacy Letters
Leah Dobkins has been helping people pass on their values, life lessons and written odes of love to others through legacy letters for many years.

Her approach is to help you do it with a legacy tribute book. It can be for your loved ones or even as a tribute to your work or organization.

Get more information through their website Legacy Letters. This could be an ideal holiday gift.
Closing Information
That's it for this month's issue. Thanks for reading. Be sure to visit our blog regularly, and here's to telling your story. Do give it some serious consideration because I just know you've got a great story to tell! Be sure to see the Get Started section.

Any comments, ideas or feedback is greatly appreciated. Just reply to this 'zine and tell me what you think!

Until next time, – keep your story alive!

Tom Gilbert
---