Greetings



"Your past is your story up to now. The future is the story yet to come. The present is where you live with that experience, your hopes and your dreams."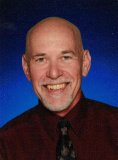 ---


Your Life is Your Story Newsletter

February 28, 2020
Issue #169 – Revisit and Revise

From Tom Gilbert – Editor and Writer, www.your-life-your-story.com

In this Issue:
Opening remarks: Leap Year Cheer
Featured Article: Revisit and Revise
Featured Resource: Write Your First Memoir Draft
---
Opening Remarks: Leap Year Cheer
It happens every four years. We gain an extra day. It's not practical to add one- fourth, that's why we do it this way.

We call it Leap Day and it falls on February 29. It must be kind of weird if that's your birthday, maybe make you whine.

A rare event, this extra day, it's really almost fantastic. If your birthday is on Leap Day it's like your age is magic.

The Earth's trip around the Sun totals 365 days. In reality 365 and one fourth, so we make it 366 every fourth year and add a bonus day!

Leap Day, Leap Day, send up the cheer. It's kind of fun, let's get it done and celebrate Leap Year.

---

Thank you so much for being part of the Your Life Is Your Story community. Thanks to all our subscribers. I hope you enjoy this month's issue.

You are receiving this e-zine because you signed up for it or someone who is subscribed passed it along to you. If a friend DID forward this to you consider subscribing by visiting our signup page . Also, let me know what you'd like to see more of in this newsletter – simply reply to this email e-zine.

– Tom
Featured Article: Revisit and Revise
By Tom Gilbert - Copyright © February, 2020

Have you ever noticed when you go back and visit a place that holds important memories for you how it suddenly reminds you of that time in your life?

When you revisit a place like that it can stimulate your memory. Your senses may even liven up as you take in the smells, sights and sounds. This has happened to me many times, at places like Lake George in Upstate New York, the mountains in New Mexico, the manic highways of Southern California, beaches in Florida, or back in Rome, New York where I spent the last two years of high school.

It can be really good to revisit such sights, particularly when you are researching for your memoir or life story.

Just as important is going back and revisiting earlier life writing. All good writing benefits from revision. But often we are too close to our writing. We need to write. Then take a break. Get away from it. Let it sit. And after a while, maybe a day, maybe a week, maybe a month, return to your writing and revisit what you have scribed. How does it strike you now?

Every time I have used this strategy with my writing I have found that I would revise and eventually make the writing stronger. Every time.

Revisit. Revise. Both are ways you return to something and they can help you remember. Memories can be tricky. We often remember things a certain way and it can be difficult to change our minds unless we really spend time seeking out what happened. Truth is vital in your life stories, but it is "your truth" and that will inevitably be subjective. But I believe that the process of revisit and revise can yield real benefits.

Read other helpful life story articles here.
---
Featured Resource: Write Your First Memoir Draft
The Memoir Network with Denis LeDoux (writing coach, mentor, instructor, writer) has something called Write Your First Memoir Draft. The WYFMD Program (for short) is well designed and well worth the investment if you really want to get a memoir written.

Are you serious about finally getting your memoir written? You need to check this out. There is even an early bird discount for the next class. More information here.
Closing Information
That's it for this month's issue. Thanks for reading. Be sure to visit our blog regularly, and here's to telling your story. Do give it some serious consideration because I just know you've got a great story to tell! Be sure to see the Get Started section.

Any comments, ideas or feedback is greatly appreciated. Just reply to this 'zine and tell me what you think!

Until next time, – keep your story alive!

Tom Gilbert
---