Greetings



"Your past is your story up to now. The future is the story yet to come. The present is where you live with that experience, your hopes and your dreams."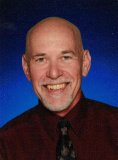 ---


Your Life is Your Story Newsletter

March 22, 2020
Issue #170– The Kindness Virus

From Tom Gilbert – Editor and Writer, www.your-life-your-story.com

In this Issue:
Opening remarks: Stay…and Hope
Featured Article: The Kindness Virus
Featured Resource: Write Your First Memoir Draft
---
Opening Remarks: Stay…and Hope
What a time we are living in – and through.

It is a time of a global pandemic, the coronavirus also known as COVID-19. It's scary and difficult to deal with our new day-to-day way of living.

However, there is also an opportunity for us to grow from this new challenge into more caring and loving people. Instead of letting fear dominate us we can actually reset. We can become more compassionate, caring and concerned about what really matters.

The pandemic has affected us all. As a school teacher I am now at home, finding ways to support my students with remote learning resources and comfort them during this trying time. What I have always loved about teaching is helping each student discover through wonder and curiosity that they can learn, grow, and through some struggle and perseverance, become the best version of themselves. It is awesome when I see it happening!

This same growth can continue at any stage of life. Right now we have to stay at home. But we don't have to resign ourselves to despair or misery. We can stay…and hope!

---

Thank you so much for being part of the Your Life Is Your Story community. Thanks to all our subscribers. I hope you enjoy this month's issue.

You are receiving this e-zine because you signed up for it or someone who is subscribed passed it along to you. If a friend DID forward this to you consider subscribing by visiting our signup page . Also, let me know what you'd like to see more of in this newsletter – simply reply to this email e-zine.

– Tom
Featured Article: The Kindness Virus
By Tom Gilbert - Copyright © March, 2020

This current situation with the global coronavirus pandemic is impacting us all. We are facing a new situation that is frightening. The fear of unknown is always scary.

We are told that those most vulnerable to this virus are people whose immune system is compromised or not as strong as most healthy people. That means the elderly and those who already face health challenges, especially respiratory ones.

Having a stronger immune system is important. I read an interesting article, Staying Healthy with Connected Kindness by Ashleigh Wilson and posted to Uplift Connect, where a cellular biologist, Dr. Bruce Lipton, reminds us that stress is responsible for 90% of illness and when we are in stress we release hormones that shut down our immune system to conserve our bodies energy to respond to our "fight or flight" syndrome.

However, there are also hormones our bodes release due to the good that we do. There really is something called "kindness hormones". The research shows that these types of hormones can improve our ability to handle stress, increase our endurance and strengthen our immune system.

The article gave some examples of acts of kindness, like young people willing to run errands for food and medicine for the elderly who can't get out. Couple that with the scenes we see around the world where people are connecting from a distance and sharing love and reassurance. How beautiful to see Italians singing from their balconies.

So doing acts of kindness are not only good, right and appropriate to our humanity. They can also be key to our dealing with the current COVID-19 virus. I am excited by this. We can become better people and have stronger immune systems at the same time.

This is what needs to go viral – kindness! That is a good thing to pass on, to infect others with. Spread the kindness virus and help us be a renewed and better people.

Read other helpful life story articles here.
---
Featured Resource: Write Your First Memoir Draft
The Memoir Network with Denis LeDoux (writing coach, mentor, instructor, writer) has something called Write Your First Memoir Draft. The WYFMD Program (for short) is well designed and well worth the investment if you really want to get a memoir written. It is a program conducted by long distance training using print, audio and tele-class. This is ideally suited for our current time of social distancing because of the coronavirus pandemic.

Are you serious about finally getting your memoir written? You need to check this out. The classes are getting under way. More information here.
Closing Information
That's it for this month's issue. Thanks for reading. Be sure to visit our blog regularly, and here's to telling your story. Do give it some serious consideration because I just know you've got a great story to tell! Be sure to see the Get Started section.

Any comments, ideas or feedback is greatly appreciated. Just reply to this 'zine and tell me what you think!

Until next time, – keep your story alive!

Tom Gilbert
---