Greetings



"Your past is your story up to now. The future is the story yet to come. The present is where you live with that experience, your hopes and your dreams."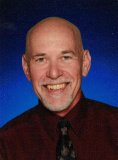 ---


Your Life is Your Story Newsletter

April 25, 2020
Issue #171– Heroes of the Pandemic

From Tom Gilbert – Editor and Writer, www.your-life-your-story.com

In this Issue:
Opening remarks: I Can Make Your Hands…Wash
Featured Article: Heroes of the Pandemic
Featured Resource: The Legacy Cafe
---
Opening Remarks: I Can Make Your Hands…Wash
My hands are really clean these days. I am washing them more than ever in my life. A good thing in this time of heightened hygiene.

Funny how a seemingly little thing, like washing your hands, can become such a central part of our lives. And twenty seconds can seem a lot longer than we thought!

There is a popular song by Fitz and the Tantrums, "Hands Clap". It's very catchy and it has been coming to mind with all this hand washing.

Let's face it – some good things are going to come out of our current situation. People are finally going to know how to really wash their hands!

---

Thank you so much for being part of the Your Life Is Your Story community. Thanks to all our subscribers. I hope you enjoy this month's issue.

You are receiving this e-zine because you signed up for it or someone who is subscribed passed it along to you. If a friend DID forward this to you consider subscribing by visiting our signup page . Also, let me know what you'd like to see more of in this newsletter – simply reply to this email e-zine.

– Tom
Featured Article: Heroes of the Pandemic
By Tom Gilbert - Copyright © April, 2020

A dictionary definition of hero is "a person who is admired or idealized for courage, outstanding achievements, or noble qualities."

I assume most of us have learned about heroes in our life. At school we are typically taught about towering figures of history like George Washington, Winston Churchill or Florence Nightingale.

However, you don't have to be well-known to be a hero. True heroes are often selfless and humble. In fact, a really heroic act is keeping a low profile and not seeking attention or gratitude while doing something altruistic, honorable and brave.

42 workers at Braskem petrochemical plant in Marcus Hook, Pennsylvania, just finished working 12 hour shifts every day for 28 days in a row to produce the raw materials that are used in PPE (personal protective gear worn by health workers, such as masks and gowns). And they lived at the plant during this time to reduce the risk of catching the coronavirus. Nobody told them to do it. And they didn't do it for publicity. According to the CEO of the company, they all volunteered because they wanted to help meet the demand for polypropylene.

Are they heroes? The nurses, doctors and EMS workers who have been thanking them certainly think so.

There are a lot of heroes right now during the coronavirus pandemic. Frontline workers in the medical field, first responders, city service workers, delivery drivers, people working in various capacities to get us things we want and need, from food to comfort, teachers figuring out how to keep education going from a distance and often across a digital divide - the list goes on and on.

In times of crises there are those who seek shelter. And there are those who "run towards the fire."

I just want to say thank you to anyone and everyone doing their part right now. This is your life and your legacy, taking shape right here and now. It might be more personal for some of you. I have a son who is an ICU nurse and the unit he works on at his hospital is THE COVID-19 unit. But your part is important regardless of how close you are to "the action". Little things like helping a neighbor and supporting the organizations and causes that are serving the greater good is heroic, too.

There is a Facebook group, the "Essential Heroes Project", supporting the workers battling the COVID-19 pandemic.

And then there's Ethan LyBrand with his MDA Joke of the Day. This 10-year old with muscular dystrophy is just trying to provide a little humor to help everyone through their day. Check out his favorite joke here. He's been named MDA National Ambassador. Sounds like a hero to me.

Read other life story articles here.
---
Featured Resource: The Legacy Cafe
In a study titled "Leaving a legacy. A lasting gift to loved ones" 3000 people were surveyed and a staggering 94% of them said they would like their legacy to be, "a life well lived with family and friends that love me." Only 4% said their legacy is the wealth they accumulated.

I think that says something profound. The purpose of a well-lived life is not how much money you make or how many toys you have. Giving and receiving love – that's the ticket!

Ken Dychtwald, CEO of Age Wave and an internationally recognized gerontologist, discusses the implications of this study on legacy and aging in a recent interview by The Legacy Café,. We all should give a real consideration to our life AND our legacy. The Legacy Café helps with their resources and interviews. Hosted by Robb Lucy, it is worth spending time listening and then making some choices on what legacy your will leave. More information on that at Legacy Stories
Closing Information
That's it for this month's issue. Thanks for reading. Be sure to visit our blog regularly, and here's to telling your story. Do give it some serious consideration because I just know you've got a great story to tell! Be sure to see the Get Started section.

Any comments, ideas or feedback is greatly appreciated. Just reply to this 'zine and tell me what you think!

Until next time, – keep your story alive!

Tom Gilbert
---