Greetings



"Your past is your story up to now. The future is the story yet to come. The present is where you live with that experience, your hopes and your dreams."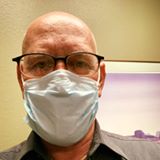 ---


Your Life is Your Story Newsletter

July 30, 2020
Issue #174 - Life Is the Teacher

From Tom Gilbert – Editor and Writer, www.your-life-your-story.com

In this Issue:
Opening remarks: Baseball Is Back, But
Featured Article: Life Is the Teacher
Featured Resource: Music Memories
---
Opening Remarks: Baseball Is Back, But
In a normal summer the baseball season would be heading into its final two months. Teams would have already played more than one hundred games. And by this point we'd have a pretty good idea of who were the top contenders for the playoffs.

But there's nothing normal about this baseball season. Yes, baseball is back, but can it get through the shortened 60 games season without the COVID pandemic shutting it back down?

As a die hard fan of the great game of baseball I am hoping they will be able to play all the games. Still, things are pretty dicey. Even with all the testing, precautions, no fans in the stands, and strict enforcement of social distancing for teams while on the road, well it feels risky. Already the Miami Marlins had a bunch of players test positive and they had to put their games on hold for over a week. Certainly people are watching this "experiment" closely. Other sports are trying to decide how to continue. The NBA is starting back up their paused season by playing all their games in one place, Orlando, Florida. It is an attempt to be in somewhat of a protective bubble. Does that really exist? Florida is one of the hot spots right now for the virus. Let's hope their plan works.

So the summer of 2020 continues with all the strangeness and adjustments to life needed in this "unusual and unprecedented time". How often have we heard that phrase? In the final analysis life will carry on and as I write about in this month's featured article, life is the teacher.

---

Thank you so much for being part of the Your Life Is Your Story community. Thanks to all our subscribers. I hope you enjoy this month's issue.

You are receiving this e-zine because you signed up for it or someone who is subscribed passed it along to you. If a friend DID forward this to you consider subscribing by visiting our signup page . Also, let me know what you'd like to see more of in this newsletter – simply reply to this email e-zine.

– Tom
Featured Article: Life Is the Teacher
By Tom Gilbert - Copyright © July, 2020

Can anything teach us more about our lives and the very nature of living than our experiences?

In my opinion life is the ultimate teacher. Our experiences, all the good and bad and in between, are powerful lessons. Both for our own personal growth, but also as something that can be shared and perhaps provide some insight and help for others.

Some of you are probably thinking, "Sure, that may be true for the important people in the world. But not for me. I am nobody special, just another average, garden variety human being."

I say, hold on there. Who is to say whether or not you are an important or significant person? You don't have to make it into the history books to be considered significant. Your personal history is important, maybe even fascinating to your family, particularly your descendants. Just about anyone I speak to about the topic of family history wishes they knew more about some of their relatives. Certainly most of us wish we had firsthand knowledge of what life was like for our great-grandparents.

Even though most people agree that having some personal or family history preserved is a grand idea, few people consider it urgent. That is unfortunate, for we all are living on borrowed time. At least when you consider each day is a "present" and we have no guarantee on the length of our lifetime.

Life is a great teacher. Our experiences over the years help shape us, our views and values. When you choose to tell your story, in a written, video or audio form, you are getting an opportunity to reflect on what you have learned. More importantly, you are providing a record for others.

An African proverb says, "When an old man dies, a library burns to the ground." Since we all have much to teach each other from our experiences we don't have to let our stories die when we do. Give some real consideration to how you will preserve and share what life has taught you.

Read other life story articles here.


---
Featured Resource: Music Memories
Many people enjoy music. That is a wonderful thing. Music has a way of transporting us to places in our imaginations and our memories.

I spent many years in the radio business, playing music "on air" and telling stories about the songs and life. No doubt that time had a lot to do with me getting into life story work. Certainly the storytelling craft of a good song is akin to a powerful life story, just in a more condensed fashion.

I can hear songs that I know, many that I have come to love, and be instantly transported in time to experiences connected to the music. Music can be a great help in reminiscing. It can even be therapeutic in many situations.

At one time I think I owned over a thousand vinyl albums. Then CDs became very popular and because I moved several times it became impractical to keep carting all those albums around the country. So I sold a good bulk of my treasured record collection. Fortunately I held on to about 150 favorites. But then my turntable stopped working and I didn't replace it. Until last month, twenty years later. Now I am in bliss listening to a lot of music on vinyl that I do not have on any other medium. It has stirred up a lot of good memories.

If you are a music lover I encourage you to use music as a way to enhance your life memories. It is a powerful art form that can help in your reminiscing.
Closing Information
That's it for this month's issue. Thanks for reading. Be sure to visit our blog regularly, and here's to telling your story. Do give it some serious consideration because I just know you've got a great story to tell! Be sure to see the Get Started section.

Any comments, ideas or feedback is greatly appreciated. Just reply to this 'zine and tell me what you think!

Until next time, – keep your story alive!

Tom Gilbert
---