Greetings



"Your past is your story up to now. The future is the story yet to come. The present is where you live with that experience, your hopes and your dreams."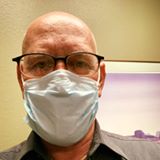 ---


Your Life is Your Story Newsletter

September 26, 2020
Issue #176 - 30 Days

From Tom Gilbert – Editor and Writer, www.your-life-your-story.com

In this Issue:
Opening remarks: A Justice Supreme
Featured Article: 30 Days
Featured Resource: TeachRock
---
Opening Remarks: A Justice Supreme
Ruth Bader Ginsburg was laid to rest yesterday. She was the second woman appointed to the U.S. Supreme Court, the highest court in the land, and her legacy is long and wide.

Ginsburg was a justice supreme. She fought for equal rights and accomplished many things in her 87 years of life that were long considered outside the domain of women. Even in death she achieved another first, that of being the first woman to lie in state at the United States Capitol.

There is no doubt that Ruth Bader Ginsburg's influence will continue long after her death. I have marveled at all I have discovered about her life this past week.

---

Thank you so much for being part of the Your Life Is Your Story community. Thanks to all our subscribers. I hope you enjoy this month's issue.

You are receiving this e-zine because you signed up for it or someone who is subscribed passed it along to you. If a friend DID forward this to you consider subscribing by visiting our signup page . Also, let me know what you'd like to see more of in this newsletter – simply reply to this email e-zine.

– Tom
Featured Article: 30 Days
---
By Tom Gilbert - Copyright © September 26, 2020

NOTE: I wrote this for my blog post on September 9. It feels appropriate to use as our featured article for this month's newsletter.

"30 days has September" - and you know how the rest goes. Thirty days is the standard for a month, although a few have 31 days. And there's the outlier February that checks in at 28. Unless it is a Leap Year and we add another day to the second month of the year.

30 days can be quite a marker. A lot can happen in a month. We are approaching the thirty day mark for the school year where I teach. Already? Yes, and it's been quite a ride so far. All distance learning. Creating a community is not easy with these fifth graders. But we are giving it a go and starting to gel.

30 days for anyone in recovery is important. Although the key is to take it one day at a time. For any addict or alcoholic who begins a journey of sobriety, the first thirty days can seem like a very long time. Congrats to those who reach that point, but don't rest on your laurels.

30 days into a new relationship often gives a couple some time to see beyond the initial flush of romance.

30 days with a newborn child is a view into the miracle of new life. Babies change so much in that time.

30 days. Sometimes it is quick, gone in a blink of an eye. At other times it can feel like a lifetime.

Read more from our blog. You can also read other life story articles here.


---
Featured Resource: TeachRock
One of the greatest things in the world is music. I truly believe that, and I believe in the power of music to engage people and lift spirits.

Music can be a powerful factor in learning. Think about your childhood school experiences. Didn't you learn better when the teacher turned a lesson into a song?

Rock n' Roll and contemporary music have shaped more than a couple of generations. I was thrilled when I discovered that the music I grew up on could powerfully engage young people. Apparently some other people have the same idea.

TeachRock is an organization that empowers teachers and engages students by using popular music to create interdisciplinary, culturally responsive education materials for all 21st century classrooms.

Launched by Little Steven Van Zandt and the Founders Board of Bono, Jackson Browne, Martin Scorsese, and Bruce Springsteen, the Rock and Roll Forever Foundation created TeachRockand has provided free, standards-aligned resources through the Teachrock.org curriculum. I am excited to use it in my teaching and the students really love it!

Steven Van Zandt is a fabulous guitarist and songwriter, a longtime member of Bruce Springsteen's E. Street Band, as well as working with Southside Johnny and the Asbury Jukes and his own bands. He is something of a professor of rock music. In addition to his musical career he also has a radio show on Sirius XM Satellite radio.

Little Steven gets it. His collaborators in Teach Rock get it. Teachers get it. Students get it. Learning can be fun and inspirational and useful when using artforms like music to awaken young people with lessons about creativity, problem solving and social commentary.

TeachRock has been traveling virtually with "Road Shows" to cities like Cleveland, Detroit and Los Angeles, promoting teaching through music. Because they operate as a free resource to schools and teachers they are always looking for financial support. If you believe in their mission then consider helping out. You can find out more on their website at teachrock.org.
Closing Information
That's it for this month's issue. Thanks for reading. Be sure to visit our blog regularly, and here's to telling your story. Do give it some serious consideration because I just know you've got a great story to tell! Be sure to see the Get Started section.

Any comments, ideas or feedback is greatly appreciated. Just reply to this 'zine and tell me what you think!

Until next time, – keep your story alive!

Tom Gilbert
---