Greetings



"Your past is your story up to now. The future is the story yet to come. The present is where you live with that experience, your hopes and your dreams."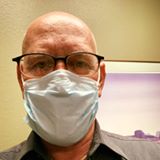 ---


Your Life is Your Story Newsletter

November 30, 2020
Issue #178 - Delivering Gratitude

From Tom Gilbert – Editor and Writer, www.your-life-your-story.com

In this Issue:
Is your underwear on backwards?
Featured Article: Delivering Gratitude
Featured Resource: Solo Build It!
---
Opening Remarks: Is your underwear on backwards?
You probably read that opening remarks line and thought, "WT…?"

Admittedly it was meant to get your attention. And what I want to direct your attention to is a new book that is now available by Virgene E. Kilbourn. The book has the intriguing and humorous title, Is My Underwear On Backwards?

Virgene is a gifted writer with several funny and relatable life story events compiled in her new book. From her childhood to married life and later, she demonstrates her storytelling gift while making you nod your head at something similar or maybe shake it in disbelief. How could so many odd and hilarious events happen in one life?

I was privileged to help Virgene with this book. She brought the stories and did the main writing while I encouraged, coached and helped revise. It was a fun project to collaborate on. Even better, it's a great read! You can order it online through Amazon and I am confident you'll find it a very enjoyable read.

---

Thank you so much for being part of the Your Life Is Your Story community. Thanks to all our subscribers. I hope you enjoy this month's issue.

You are receiving this e-zine because you signed up for it or someone who is subscribed passed it along to you. If a friend DID forward this to you consider subscribing by visiting our signup page . Also, let me know what you'd like to see more of in this newsletter – simply reply to this email e-zine.

– Tom
Featured Article: Delivering Gratitude
---
By Tom Gilbert - Copyright © November, 2020

The 2020 version of the Thanksgiving Holiday was not a typical "Turkey Day". The pandemic is keeping many (not all) at home in small household gatherings. It's the right thing to do to keep from creating coronavirus super-spreader events which inevitably result when too many get together indoors, in close quarters, especially when sharing a meal.

Nevertheless, that is typically the nature of Thanksgiving, minus the spreading of a virus of course. Families and friends together for hours, consuming large quantities of traditional holiday fixings as well as swapping stories and being together to show our love and gratitude for our many blessings.

At least that's the idea. Sure, there are often dysfunctional and argumentative get-togethers. But that's not the intent of the holiday. The idea with a day of thanks is to remember that all we have is often a blessing, even a gift.

This year my brother-in-law and my wife delivered gratitude. I helped them pack together turkey and ham meals with all the sides. It was Art's idea to do something since we were not going to have the big and festive gathering that we normally do on Thanksgiving Day. After we put together the "care packages" they proceeded to drive around Albuquerque and even to the mountains and Santa Fe. We have siblings, children, parents and friends who were wisely staying home, but who got the safe visit and delivery of a holiday meal. I wasn't able to go with them, but it makes me smile imagining the doorbells, knocks and welcoming faces.

Thanksgiving isn't just the food. It's the intention and the action. Gratitude isn't defined by a fuzzy, feel good sensation. It's shown in doing for others and being with them. Even in a time when we can't be all in the same place we can visit that spacious area of the heart.

Count your blessings and deliver your gratitude greeting in whatever (safe) fashion you can.

You can also read other life story articles here.


---
Featured Resource: Solo Build It!
One of the big challenges for far too many people during this coronavirus pandemic is the loss of jobs. The economy is struggling (understandably so) and a lot of small businesses might not make it.

Here's an option to consider. Online businesses have continued to grow. If you want to run your own business you should do it with the right resources. I've been using the Solo Build It! product since 2003. It works! You do have to put in some effort, but having the right means to build a business - not just a website - is essential.

In the many years I've used SBI! they've never raised the price. An annual fee of $299 delivers WAY more value than the price. I know this from personal experience with this life-story online business. But you don't have to take my word for it. There are many incredible success stories.

Check out those stories and all the valuable resources in the amazing Solo Build It! package at Solo Build IT! (SBI!). Right now they are offering the incredible introductory offer of $100 off. And you get a Money Back "Confidence of Success" Guarantee. Zero risk! It's not hype - this really works when you follow the steps. Make your online business dream come true.
Closing Information
That's it for this month's issue. Thanks for reading. Be sure to visit our blog regularly, and here's to telling your story. Do give it some serious consideration because I just know you've got a great story to tell! Be sure to see the Get Started section.

Any comments, ideas or feedback is greatly appreciated. Just reply to this 'zine and tell me what you think!

Until next time, – keep your story alive!

Tom Gilbert
---